LBC pulls out all the stops to make the workplace COVID-resilient
As the Philippines steps up its health protocols to cope with COVID-19 and the surge of Delta variant cases, LBC keeps pace by making sure measures to protect their employees are beyond adequate.
Under strict instructions from LBC's top officials led by its President Miguel Camahort, LBC applied the gold standard in making sure the offices and branches are safe places to work for its employees.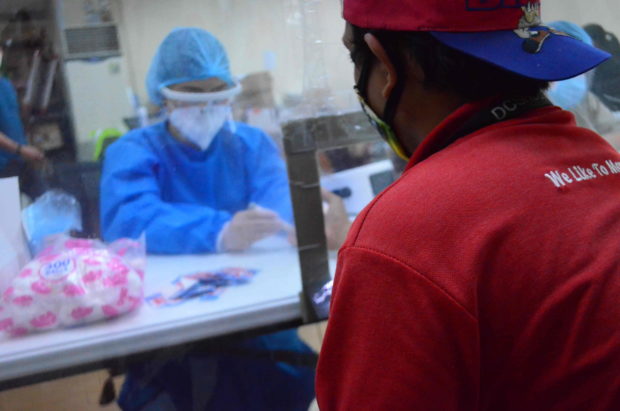 Beyond the minimum health and safety protocols implemented in its offices and hubs, all vehicles and cargoes are disinfected at source and repeated in LBC's Central Exchange and provincial hubs before these are sent out for deliveries. To allow for physical distancing, LBC leased additional warehouses in NCR to decongest its facilities and most of its support functions were put on a work-from-home arrangement through digital enhancements and by providing equipment, apps, and platforms that allow logging in and out remotely, having meetings, and coordinating online. Shuttling services were provided for those who need to physically report to work.
LBC is also one of the first companies that conducted and shouldered Rapid Antibody and Antigen testing for its manpower. So far, LBC has already carried out more than 140,000 Rapid tests around the country. The company also shoulders quarantine leaves, gives teleconsultations, and provides home care from its in-house medical team.
On top of all these measures is an intensive vaccination program it continues to carry out that targets 100% inoculation among its employees here and around the globe.
According to Jhayner Bufi, LBC's Chief People Officer, there is no holding back on the protocols they employ to make sure that their people are well protected. This is in response to marching orders from top leadership to create a safe workplace—even safer than their own homes.
ADVT
Read more Business stories:
Phoenix Publishing's Penny Sibal now one of 'world's most influential businesswomen'
Alorica revitalizes job market with thousands of new opportunities in BPO
Shifting to 24/7 renewables as a climate solution