Expanding hotel, resort portfolio to help boost PH tourism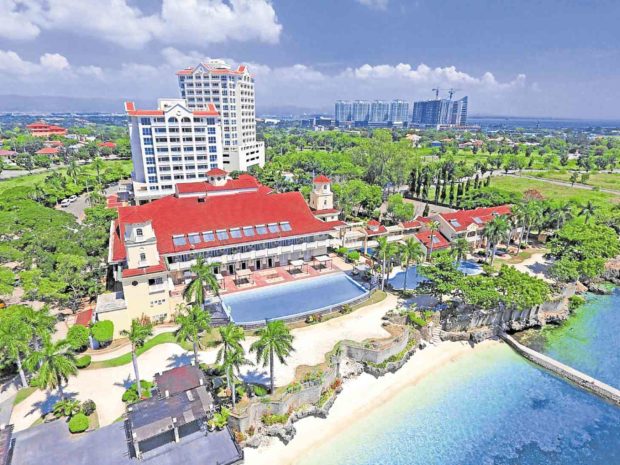 Resilient like the Filipino people, the tourism sector is seen to emerge strong from an early slump in 2020.
The Taal ordeal and, most recently, the global spread of the 2019-novel coronavirus (nCoV) remind us how fragile tourism can be.
The restive Taal Volcano had virtually turned many tourist hotspots into ghost towns. On the account of rising nCoV infections, meanwhile, authorities are enforcing stricter travel restrictions and people are canceling flights to top destinations like Boracay and Cebu en masse.
Even through the double whammy, the Department of Tourism is headstrong in maintaining its annual target of 9.2 million international tourists flying in and conceding, yes, it's more fun in the Philippines.
This certitude comes after a stellar showing in 2019 with over 8 million tourist arrivals. It is boosted even more by a collective direction among nations in Southeast Asia to aim higher in tourism. In the Asean Tourism Forum held mid-January in Brunei Darussalam, the 2-million increase in regional tourist turnout for 2019—to a total of 133 million—has encouraged countries to level up.
In the Philippines, the 2.5-percent contribution of the travel and tourism industry to the gross domestic product can still increase. But in order to realize the full potential of the Philippine tourism industry, the government will need to ramp up public spending as infrastructure is crucial to further boosting this industry, while the private sector must do their share to provide the rooms, goods and services that will continue to attract tourists from all over the world.
Hotel expansions
It's a good thing private developers have gamely taken on the challenge. Among them would be trusted property developer Sta. Lucia Land Inc., which has proven itself a worthy partner of the Filipinos and of the nation. With over 200 projects in residential, commercial, leisure and retail spaces, Sta. Lucia has since provided quality homes for Filipinos and has helped stimulate economic activities in the areas where they are present.
Now, Sta. Lucia Land is starting to take a more active stance in supporting the tourism industry.
Currently, it has more than 1,600 rooms from its 13 projects, which comprise of hotels, condotels, or condominium with hotel units and facilities, and resorts. It plans to expand its hotel portfolio to 2,000 keys over the next few years.
One of these brands offer the condotel series SotoGrande, a product that perfectly showcases the homegrown Filipino genius and graciousness.
This brand is scattered across the archipelago. It is present in Katipunan Avenue and Neopolitan Business Park in Fairview, both in Quezon City. It is also in tourist cities Iloilo, Mactan, Davao and Puerto Princesa.
As a condotel, SotoGrande provides guests with condominiums complete with the services expected of hotels, such as a front desk, cleaning services and more. Open to guests are lounges, pools, gyms and function halls. Each is true to their name—"soto" (riverside grove or thicket) and "grande" (luxurious and majestic)—in that windows open up to beautiful vistas. Interiors are picturesque, too.
Despite the scenic locations, Sotogrande projects are highly accessible to work, leisure, even sports for those with busy schedules. The SotoGrande iterations in Quezon City are not separate from economic hubs. In tourist cities, they are near airports and key destinations.
Before the Taal and nCoV emergencies arose, stakeholders in tourism—including the developers —went into 2020 with great optimism. However, the two still unfurling events are not dampening abundant hopes for a continued growth in travel across the Philippines.
Given all efforts in infrastructure development, accessibility and pricing, a visit to the country would indeed be more attractive to the traveling crowd. Projects like SotoGrande already show us the power of the signature Filipino hospitality converging with all three elements. The brand is both a step and a peek into the future of the Filipino hospitality industry.
Subscribe to INQUIRER PLUS to get access to The Philippine Daily Inquirer & other 70+ titles, share up to 5 gadgets, listen to the news, download as early as 4am & share articles on social media. Call 896 6000.