Nissan's Xtronic CVT Delivers
Providing Quiet, Fuel-Efficient, Shift Shock-Free Operation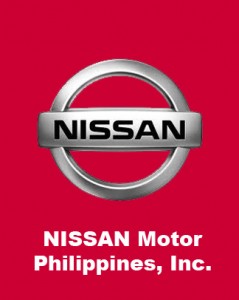 Nissan Motor Philippines, Inc., in setting industry standards of automotive technology, offers the advanced Xtronic CVT (Continuously Variable Transmission) found at the heart of the X-TRAIL CVT, Teana and Sentra200.
Arguably the most technologically advanced transmission in automotive history, the Xtronic CVT operates more seamlessly when compared to even the very best automatic transmissions. It transforms conventional transmission design, operating as essentially "one gear" and resulting to a smoother, more efficient operation.
The Xtronic CVT brings a number of benefits that are immediately recognizable. The Xtronic CVT changes ratios smoothly and seamlessly with no perceptible pauses or jerks – virtually eliminating traditional shift shock. Another advantage of the Xtronic CVT is its powerful driving performance. CVT offers the convenience of an automatic with the performance similar to a manual. Due to its pulley and chain design, Xtronic CVT can maintain the ideal ratio to keep the engine in its optimal power range.
What's more, the Xtronic CVT also allows for improved fuel economy. By varying the gear ratio continuously, the Xtronic CVT suffers no power loss during shifting allowing the engine to operate under conditions of optimum efficiency. Thanks to these feature, vehicles with Xtronic CVT can improve fuel economy over a conventional automatic transmission.
Now, this powerful technology comes at a more affordable price tag with other special bonuses. Customers can enjoy maximum value for money with a low down payment scheme of as low as P128,000 for the X-TRAIL CVT and P89,000 for the Sentra200. This offer also comes with an all-in package, entitling customers to free one-year comprehensive insurance, free three-year LTO registration, and free chattel mortgage fee. Both vehicles now come with multimedia entertainment system and other accessories. Even more exciting, customers who will avail of the 20 percent downpayment will get a free iPad3 for the X-TRAIL 2.5 4×2 and Sentra200 6MT model.
For those who want powerful sophistication, the Teana 2.5L variant is now available with a zero percent interest term, that customers can enjoy for up to 36 months with 50 percent downpayment. This luxurious ride also comes with a free three-year preventive maintenance service.
Experience the power of Xtronic CVT – offers last until 30 November 2012 only. Test drive the X-TRAIL CVT, Teana and Sentra200 at all Nissan dealerships nationwide. (advt)
Subscribe to INQUIRER PLUS to get access to The Philippine Daily Inquirer & other 70+ titles, share up to 5 gadgets, listen to the news, download as early as 4am & share articles on social media. Call 896 6000.