In 2012, SSS collections rose by 9.7%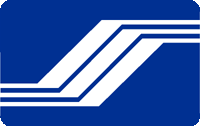 MANILA, Philippines—The Social Security System collected P94.2 billion in contributions for 2012—up 9.7 percent from the P85.9 billion reported the previous year.
The increase in contributions came about just as the SSS initiated efforts to ease members' transactions with the pension fund as well as to broaden the membership base.
Disbursements of benefits also went up by 2 percent to P84.4 billion, bringing the difference from collections to P9.8 billion.
Emilio de Quiros Jr., SSS president and chief executive, said in a statement that the agency's surplus in 2012 was almost three times the P3.4 billion posted in 2011.
"As the surplus between contributions and benefits is one of the indicators of a pension fund's financial health, SSS continues to be in a very healthy financial condition," De Quiros said.
Also, SSS' income from investments climbed 7.9 percent to over P32 billion, while SSS operating expenses eased by 4 percent to P7.2 billion.
Salary loans that members take out continued to be a major source of income for the pension fund. The loans surged by 30 percent to P20.58 billion last year.
De Quiros said some 1.28 million members availed themselves of salary loans in 2012—up by 21 percent from the 1.05 million members granted loans in 2011.
Recently, the SSS started to implement a program to cover more workers from the informal sector. In the past three weeks, the SSS signed agreements with three workers' associations and accredited them as SSS servicing partner agents to help provide coverage to at least 900,000 farmers, entrepreneurs and home-based workers in Luzon.
Subscribe to INQUIRER PLUS to get access to The Philippine Daily Inquirer & other 70+ titles, share up to 5 gadgets, listen to the news, download as early as 4am & share articles on social media. Call 896 6000.