BPI in talks to acquire majority stake in PNB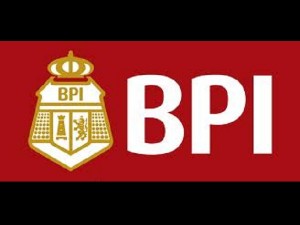 The Bank of the Philippine Islands of the Ayala group is in advanced talks to acquire a majority stake in Lucio Tan-led Philippine National Bank in what could be a major banking consolidation that would make the Ayala banking arm as big as Banco de Oro Unibank.
Banking sources confirmed that the Lucio Tan group was in discussion with the Ayalas for the union, which could result in a combined entity with total assets of about P1.2 trillion—about the same size as BDO.
An industry source said the Lucio Tan group's internal valuation of a consolidated banking arm under PNB was over P100 per share but based on market estimates, the Ayalas and the Lucio Tan group might be able to strike a deal at P96 per share, or at a 14-percent premium to current market prices.
PNB shares closed 11.7 percent higher yesterday at P84.10 per share,  giving it a market capitalization of P49.86 billion. A total of 7.7 million PNB shares valued at P617.5 million changed hands.
The prospective consolidation would bring BPI, currently the third largest bank in terms of consolidated assets at par with BDO. BPI has about P742 billion in resources, while PNB and Allied Bank have P304.32 billion and P176.69 billion, respectively.
A prospective deal between the Ayalas and the LT group is not expected to affect the consolidation of LT group assets into Tanduay Holdings as only a minority stake each in PNB (34.79 percent) and Allied Bank (27.62 percent) has been committed for infusion into Tanduay.
When asked about the matter, a BPI spokesperson said: "No comment."
Stock analysts said the prospective consolidation was exciting for the banking industry and that a prospective union between BPI and PNB would provide the best fit, giving the Ayala-led bank a significant Chinese-Filipino foothold.
Industry sources said the LT group had likewise explored the possibility of merging with Metropolitan Bank and Trust Co. but the latter was concerned that a union would only cannibalize its market share.
Tan's daughter Cherry is married to Alfred Ty, the son of Metrobank founder George Ty.
On the other hand, the Ayala group is very aggressive in expanding its core businesses and is likewise diversifying to new areas like infrastructure.
Ahead of a prospective BPI-PNB union, the LT group is also likely to resolve remaining stumbling blocks to the merger between PNB and Allied Bank, including a delayed regulatory approval by UK's financial regulators. As PNB has operations in Europe, UK approval was likewise required for the PNB-Allied merger to push through.
The business headlines in under one minute
Subscribe to INQUIRER PLUS to get access to The Philippine Daily Inquirer & other 70+ titles, share up to 5 gadgets, listen to the news, download as early as 4am & share articles on social media. Call 896 6000.