SMC sets P6B sale of Pure Foods shares to meet listing requirements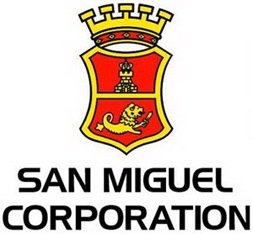 MANILA, Philippines—Conglomerate San Miguel Corp. has firmed up a P6-billion sale of secondary common shares in food unit San Miguel Pure Foods Co. Inc.
The transaction allows the food unit to widen its public float to meet the minimum requirement for continued listing on the Philippine Stock Exchange while boosting the parent firm's diversification into other businesses.
In a disclosure to the PSE on Tuesday, SMC said it would place out 25 million common shares of Pure Foods at a price of P240 per share. The offer price marks a significant discount to the company's last traded price of P680 per share.
The offer shares will account for 15 percent of Pure Foods' total outstanding stock, thus beefing up its public ownership from the current meager level of 0.08 percent.
The PSE requires publicly listed companies to maintain a public ownership of at least 10 percent to remain listed on its bourse.  Failure to comply will result in a trading suspension by the first trading day of 2013.
The shares to be placed out by SMC are intended to be crossed on November 21.
The share is being arranged by Maybank ATR Kim Eng Financial Corp., Standard Chartered and UBS.
Subscribe to INQUIRER PLUS to get access to The Philippine Daily Inquirer & other 70+ titles, share up to 5 gadgets, listen to the news, download as early as 4am & share articles on social media. Call 896 6000.