SEC approves Tanduay Holdings' shift into LT Group Inc.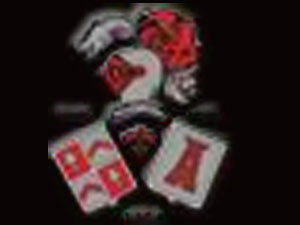 MANILA, Philippines—The Securities and Exchange Commission has approved the transformation of tycoon Lucio Tan's beverage unit Tanduay Holdings Inc. into the "LT Group Inc.," the vehicle for the group's major assets.
In a disclosure to the Philippine Stock Exchange on Wednesday, Tanduay said the SEC had approved its petition to amend its bylaws and articles of incorporation.
But the PSE said the change in corporate name would not yet be reflected on its trading system pending submission by the company of detailed procedures on updating its stock certificates.
The assets to be folded into the LT Group Inc. are the following: 90 percent stake in beer brewer Asia Brewery; at least 83 percent of cigarette manufacturer Fortune Tobacco Corp.; 98.1 percent of Eton Properties; 49.84 percent of flag carrier Philippine Airlines (post-recapitalization); 50.97 percent of budget carrier Air Philippines Corp.; 34.79 percent of Philippine National; Bank and 27.62 percent of Allied Bank.
Based on an earlier disclosure, the future conglomerate is expected to have P236.5 billion in total assets as part of its transformation from a beverage unit to the taipan's umbrella holding firm.
After the consolidation, LT Group plans to sell up to 3 billion common shares to the overseas market via a top-up placement as part of plans to widen its public float. The equity placement will initially be done with the sale by its controlling stockholder Tangent Holdings of up to 3 billion shares at a price to be determined at the end of a book-building process.
Using proceeds from the sale of those secondary shares, Tangent will subscribe to the same number of new shares of LT Group in an amount not exceeding the number of secondary shares placed out and likewise at the same price per share.
This means that the transaction will eventually bring in new money for LT Group as Tangent will only be lending its shares for a quicker equity deal. The new shares to be issued by Tangent are intended to be listed on the PSE.
Subscribe to INQUIRER PLUS to get access to The Philippine Daily Inquirer & other 70+ titles, share up to 5 gadgets, listen to the news, download as early as 4am & share articles on social media. Call 896 6000.