Housing Matters
Shelter cluster response to 'Odette'
Immediately after the onslaught of Typhoon Odette, I flew to Caraga Region upon the instructions of President Duterte to check on the situation of the residents and conduct initial assessment in Surigao City, Siargao Islands and Dinagat Province.
My heart sank upon seeing massive damages to property and the displacement of so many families. We had to respond and provide for the needs of our kababayans. For the Department of Human Settlements and Urban Development (DHSUD), providing safe shelters is of utmost priority.
The DHSUD, through the National Housing Authority (NHA), distributed P487.5 million to 97,500 affected families—each receiving P5,000 in financial aid, under its Special Emergency Housing Assistance program.
In collaboration with the International Organization for Migration and US Agency for International Development, we spearheaded the distribution of 5,598 shelter-grade tarpaulins to local government units of Cebu, Bohol, Southern Leyte and Region 13, and another 6,000 for Region 13.
Region 13 and Southern Leyte received 1,000 shelter repair kits (SRK) composed of GI sheets, lumber, plywood, tarpaulins, nails and carpentry tools. Some 8,000 SRKs are now for procurement and intended for distribution in Southern Leyte, Dinagat Islands and Surigao del Norte.
These are just among the immediate interventions by the national government in terms of addressing the shelter needs of affected families.
We earlier convened the National Shelter Cluster to synchronize government efforts in extending housing assistance to affected families. Member-agencies include Departments of Social Welfare and Development (DSWD), of the Interior and Local Government (DILG), of Environment and Natural Resources (DENR), and of Public Works and Highways (DPWH).
It was agreed that we should immediately provide basic construction materials like GI sheets, plyboards and nails to assist those whose houses were destroyed, while the DPWH is eyeing temporary shelters for residents living in danger zones.
Technical Education and Skills Development Authority (Tesda) director general Isidro Lapena assured that their personnel and volunteers are ready to assist in the reconstruction of houses in the affected areas.
Typhoons like "Odette" are among the unforeseen challenges that DHSUD must prepare for to ensure safety and resilience of communities.
We also recognize potential threats to the welfare of our home dwellers. Hence, we carefully assess and formulate policies and programs intended to mitigate the adverse impacts of these forces. With our strategies in place and in coordination with our partner agencies, we will proactively safeguard our people through shelters and communities that can stand the test of time.
We are always on our toes—and will bounce back when needed anytime, anywhere.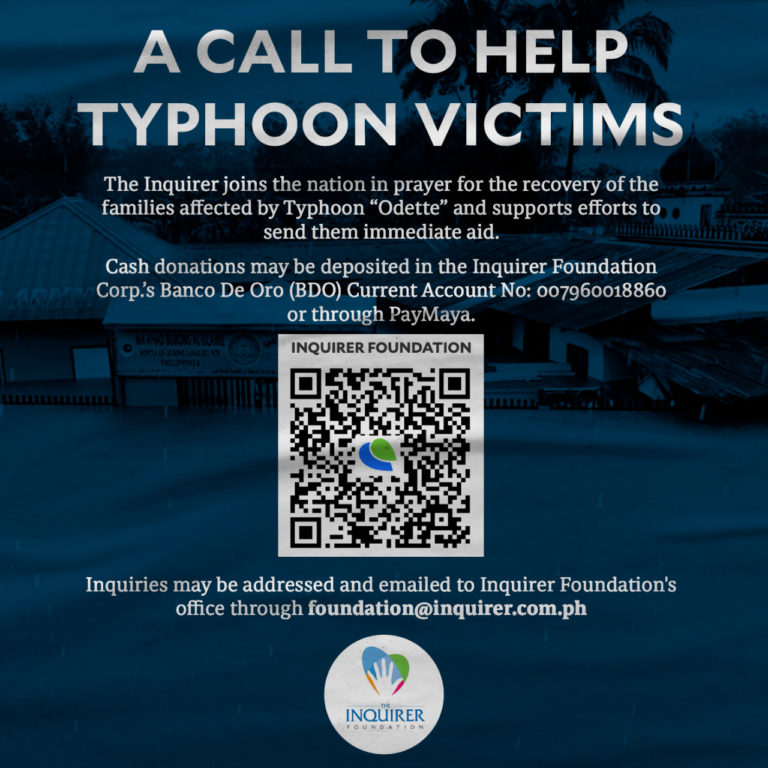 Subscribe to INQUIRER PLUS to get access to The Philippine Daily Inquirer & other 70+ titles, share up to 5 gadgets, listen to the news, download as early as 4am & share articles on social media. Call 896 6000.