Designing for health and safety
Designing for health and safety calls for a thorough review of plans, engineering drawings particularly for ventilation and mechanical airconditioning, materials that resist the growth of organic elements and the flexibility to have segregated spaces for isolation.
Planning
Private spaces such as houses are intimately planned, with the goal of human interaction in every area. Families are meant to mingle. Couples are meant to share. In the event of a viral infection however, separation is important alongside medical help.
Schools, churches and other institutions must likewise carve out spaces for isolation. In larger facilities like malls, offices, convention centers and lobbies, where exposure to the general public comes into play, corridors and common areas must be designed so that space bubbles do not intersect. A comfortable ergonomic distance is kept. Careful planning in architecture and interiors is critical.
Just as a detention center and an evacuation center are vital in a town plan, an isolation area is important in a home, retail area, hotel and healthcare facility. There will always be biological threats from now on and we must be prepare for that in our planning and architectural delineations.
Engineering
Spaces like malls, hospitals and hotels generally have air being circulated and recirculated in common spaces. While this is regular practice, care and maintenance must be in place so that these pipes, manholes and ducts are not breeding grounds for germs and bacteria. Pressurized piping systems that block contagion and control infection must be established.
Building materials
A virus in most cases cannot survive on a clean surface for a long time. It is important to work with smooth and anti- bacterial countertops, walls and tiles. Finishing materials must have that quality of being clean and easy to maintain with alcohol and anti-bacterial/virus sanitation liquids. Contact points must always be disinfected. These include railways, door entry points, handles, knobs, elevator buttons, as well as reception counters.
Flexibility
Having a multi-purpose room in a house or a public building allows the segregation of potentially infected individuals. It is important to sync medical attention with proper sanitation and good old common sense to prevent any germs, bacterial or viral spread.
Safety
Safety is essential to planning a community or even a home. Working through a township, it is important to designate accessibility points for private and public transport, for bicycles and motorcycles and for pedestrians walking around.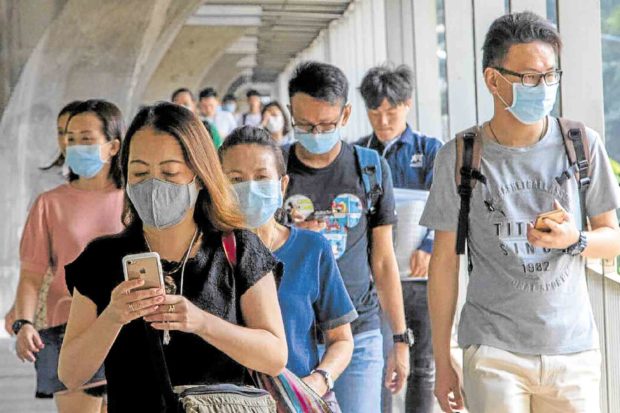 Having this gradation provides a livable character in an otherwise largely car-driven locality. Safety however must be studied in the consistency of material surfaces for sidewalks, evenness of levels, absence of uncovered potholes and manholes, and availability of ramps for persons with disabilities.
Safety is integrated with transport planning and public lighting. Crime target spots must be avoided completely and such dead end roads in public areas must be scrutinized for the welfare of people on a 24/7 basis.
Walkable parks, public art, water features and well-lit waiting stations for public transport are elements that could be designed within communities. Studying the patterns of people living and working in the area, planners can predict not just growth zones for commercial and business but also design the zones where people normally trace urban jogging and walking lines for recreation. Live-work-play areas are essential to ensuring safety and health go together.
So let us plan our spaces and communities right and for the future, create places that work for people in structures that breathe with greens and open spaces.
The author is a leading female architect in the country, fishing on planning and architecture in the hospitality, retail-mixed use, high rise residential, healthcare and industrial design sectors.
The business headlines in under one minute
Subscribe to INQUIRER PLUS to get access to The Philippine Daily Inquirer & other 70+ titles, share up to 5 gadgets, listen to the news, download as early as 4am & share articles on social media. Call 896 6000.