PH, Japan courts rule vs Kazuo Okada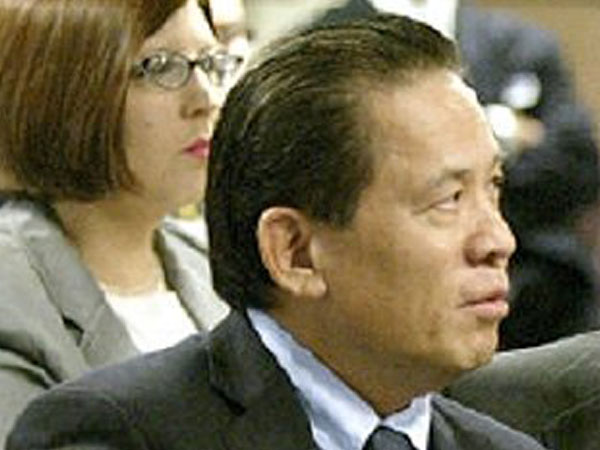 MANILA, Philippines — Japanese pachinko king Kazuo Okada faced another setback after a Filipino and a Japanese court both issued a ruling against him.
The Paranaque Regional Trial Court Branch 257 denied anew Okada's plea to set aside warrants for his arrest over criminal charges of estafa after allegedly misappropriating the funds of Tiger Resort Leisure and Entertainment Inc. (TRLEI), the owner and operator of Okada Manila.
The misappropriation of funds allegedly happened during Okada's stint as Chairman and chief executive officer of the hotel and gaming company.
Okada's camp filed an Omnibus Motion after the Paranaque RTC denied in May their plea to quash the warrant of arrest issued against them this year.
They claimed that the "assailed Order amounts to a prejudgement of the cases and shows the Court's partiality against the accused."
The Paranaque RTC however, in a decision dated July 4, said that the "accused were given due process" saying that their earlier Motion to Quash and Recall Warrant of Arrest was heard and that they were allowed to submit evidence to support their plea.
Meanwhile, the Tokyo High Court also dismissed an appeal which seeks to nullify a district court decision that upheld the validity of a trust agreement between Okada's daughter Hiromi and her brother Tomohiro.
The agreement covers Hiromi's assignment of her voting rights and disposal of shares to her brother in Hongkong-based Okada Holdings, the majority shareholder of Universal Entertainment Corporation which owns 99.99 percent of the TRLEI.
"For the reasons above, the original judgment is reasonable and this appeal is groundless. Accordingly, this court renders its judgment… to dismiss this appeal," the Tokyo Hogh Court's decision read.
Tomohiro has a combined 53 percent voting rights in Okada Holdings, which was used to oust the older Okada from both UEC and TRLEI last year.
Subscribe to INQUIRER PLUS to get access to The Philippine Daily Inquirer & other 70+ titles, share up to 5 gadgets, listen to the news, download as early as 4am & share articles on social media. Call 896 6000.