Tax stamps for alcoholic drinks implemented in 1st quarter — BIR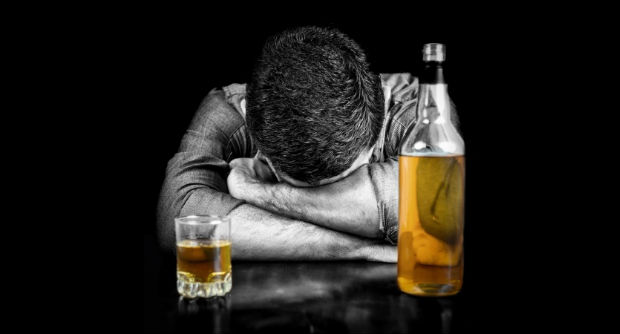 The Bureau of Internal Revenue will finally implement the long-delayed tax stamps on alcoholic drinks within the first quarter as part of its priority programs to shore up revenues this year.
Revenue Memorandum Circular No. 6-2018 issued by Internal Revenue Commissioner Caesar R. Dulay listed down the priority programs of the country's biggest tax-collection agency for 2018, which included the Internal Revenue Stamps lntegrated System (Irsis) on Alcohol Program.
The Irsis on tobacco products has been implemented since 2014 to ensure collection of correct excise taxes, although homegrown cigarette manufacturer Mighty Corp. last year was found affixing fake stamps on its products to evade tax payments.
Dulay's predecessor, former BIR chief Kim S. Jacinto-Henares, had planned to introduce Irsis on alcoholic drinks before her term ended in mid-2016.
In 2018, the BIR also plans to implement the Electronic Official Registry Book (eORB) Alcohol Program to complement the Irsis.
Finance Undersecretary Antonette C. Tionko told reporters recently that the BIR was still reviewing the planned memorandum of agreement with state-run printer APO Production Unit, which will also come out with the tax stamps for alcohol products.
APO, an attached agency of the Presidential Communications Operations Office, currently churns out the tax stamps being affixed on cigarettes.
"The BIR has concerns on the design… on how to do the stamps for bottles," Tionko explained.
"It's complex—we have three different kinds of alcoholic drinks, and there are several levels of alcohol proof," Finance Secretary Carlos G. Dominguez III noted.
Tionko said the BIR nonetheless targets to implement the tax stamps on alcohol within the first quarter.
Dominguez added that the new cigarette tax stamps, which shall have improved security features to prevent counterfeiting, will also be rolled out during the first quarter.
For 2018, the BIR is tasked to collect P2.039 trillion in taxes, up from P1.779 trillion last year.
Department of Finance data showed that the government targets excise tax collections from cigarettes this year to reach P126.9 billion, on top of collecting P56.2 billion from alcohol products.
Under Republic Act No. 10963 or the Tax Reform for Acceleration and Inclusion (TRAIN) Act, the unitary excise tax slapped on cigarettes must rise to P32.50 per pack from Jan. 1 to June 30, 2018; P35 from July 1, 2018 to Dec. 31, 2019; P37.50 from Jan. 1, 2020 to Dec. 31, 2021; and P40 from Jan. 1, 2022 to Dec. 31, 2023.
From Jan. 1, 2024 onwards, the specific tax rate on tobacco products will be increased by 4 percent yearly, according to the TRAIN Law. /cbb
Subscribe to INQUIRER PLUS to get access to The Philippine Daily Inquirer & other 70+ titles, share up to 5 gadgets, listen to the news, download as early as 4am & share articles on social media. Call 896 6000.