Jollibee now 100% owner of Chinese noodle maker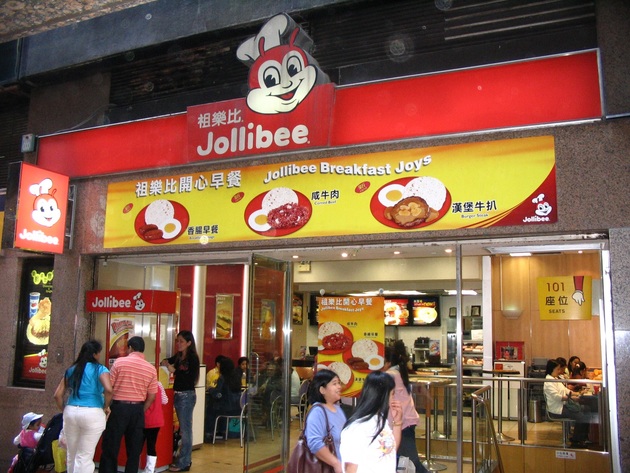 Homegrown fast food giant Jollibee Foods Corp. (JFC) has taken full control of a manufacturing unit in China that makes food products for Yonghe King, the company's biggest business in the mainland.
Jollibee said the transaction was an asset for equity swap that allowed it to get the remaining 30 percent of Happy Bee Foods Processing in China's Anhui Province.
JFC said $10.34 million worth of manufacturing facility assets were transferred to the unit's previous minority owner, Hua Xia Harvest Holdings Pte. Ltd., as payment for its shares.
The transaction was significant for JFC, given both its ambitions in China and broader plans to expand its presence in Asia.
Prior to the transaction, JFC's Yonghe King business produced and sold food for other business institutions aside from JFC brands.
Now fully-controlled by JFC, however, Happy Bee will no longer produce and sell food products to institutions other than JFC's restaurant businesses. Instead, the manufacturer will "concentrate on the growth" of Yonghe King, a chain popular for its noodle dishes.
Yonghe King is JFC's largest business in China with a total of 316 stores as of October this year, and contributes 8 percent to JFC's system-wide sales across the globe.
At present, JFC operates a total of 22 commissaries worldwide: 15 in the Philippines, three in China, three in the United States and one in Vietnam.
It is also building three additional commissaries in Luzon in the Philippines and a joint venture poultry processing plant through a joint venture with Cargill.
The company is also exploring a joint venture with ISE Foods Inc., a Japanese firm that has an egg production facility in the Philippines.
"In JFC's business model, it builds and operates food processing facilities that supply exclusively the food served in its restaurants. This structure is intended to ensure superiority of food quality, food safety and product innovation," the company said in its filing.
The consolidation comes on the heels of an announcement early this week that it was taking Superfoods Group, which owns and operates Highlands Coffee, Pho 24 and certain Hard Rock Cafe outlets, public via a listing in Vietnam by July 2019.
The fast food giant, whose quick service empire spans the flagship Jollibee brand as well as popular chains like Chowking, Red Ribbon, Mang Inasal, Greenwich and Burger King, said Superfoods Group was among its "fastest growing joint venture businesses."
Subscribe to INQUIRER PLUS to get access to The Philippine Daily Inquirer & other 70+ titles, share up to 5 gadgets, listen to the news, download as early as 4am & share articles on social media. Call 896 6000.