'Eat Bulaga!' dishes out surprising lessons for business
Eat Bulaga!" hosted by the zany Tito Sotto, Vic Sotto and Joey de Leon premiered on July 30, 1979 on RPN-9 and hardly anybody noticed.
"Student Canteen" of Eddie Elarde and Bobby Ledesma was lording it over the ratings and most advertisers and television viewers did not give the production any chance of survival beyond the first six months, with its rating at a mere 5.2 percent compared to "Student Canteen's" 57.6 percent.
But 37 years after that first production by Production Specialists, now TAPE Inc., "Eat Bulaga!" which was founded on the principle of plain fun, Filipino style, has stayed at the top of the rankings and mounted over 10,000 shows, making it the longest-running noontime show in television history.
This remarkable feat is due in no small part to the behind-the-scenes team led by TAPE Inc. president and CEO Antonio P. Tuviera, 71, who has had a love affair with television since he was in high school.
Tuviera found the avenue to express that love for television when he joined politician Romeo Jalosjos, a former disc jockey, station manager and then independent television producer who bankrolled "Eat Bulaga."
This, after working as a film editor at the old IBC Channel 13 and then going on his own doing scoring, editing, and then doing audio visual presentations to keep him and his young family alive.
That "Eat Bulaga" – coined by de Leon from eat (since it aired at noon) and bulaga (surprises) – has managed to survive, Tuviera attributes first to a persevering attitude, the same trait that explains the success of corporate market leaders.
"There were a lot of times when we thought we were going to close down because of poor ratings," Tuviera tells the Inquirer, adding that with the startup capital and the patience of the shareholders wearing thin after a year, they were given just three months to make the ratings go up or else they have no choice but to pack up their bags and leave.
He thought then that if TAPE Inc. was not making any breakthrough using the ideas that they all thought internally were game changers, then perhaps it was time to look outside for fresh concepts, specifically, show business veteran Oskee Salazar.
"I needed to get an idea of what was happening outside, and so I asked Oskee, who was a good friend, what are the popular trends? Maybe I don't know them myself. He said, 'male dancers,' and even asked me if I wanted to go with him and see them for myself. I told him I already had a lot of problems. But he pressed on and suggested that we consider the idea," shares Tuviera.
Fortuitously, there was a movie that was going to be promoted called "You Can't Stop the Music" featuring the Village People, with its classic hit, "Macho Man." That gave Tuviera the reason to gamble on Salazar's idea of featuring dancing muscular, sexy men.
In 1980, the "Mr. Macho" contest featuring men in different costumes and showcasing their own moves caught the public by storm such that in just one and a half months, "Eat Bulaga!" overtook "Student Canteen"—31 percent for "Eat Bulaga!" and 29 percent for "Student Canteen"—thus preventing the show from being axed.
"Thank God for the Village People and Oskee Salazar," says Tuviera with a laugh.
He lets in on another secret. Tuviera says corporations will do well to find a gold mine in an old, but proven concept.
"There is always something new in an old thing. Like over the past 37 years, we have done almost everything possible in our portions. We just innovate, like 'Little Miss Philippines' becomes 'That's My Boy,' both are contests with children. They work because they are very familiar, but at the same time, refreshing," he says.
Tuviera also urges corporations to not be afraid of competition, but instead leverage on the intense rivalry to produce something positive, use the ratings warfare as motivation to dig deep for that next winning idea.
When the defunct "Lunch Date," for example, was sniping at the heels of "Eat Bulaga!" on the ratings chart in 1987, on the strength of the popularity of Randy Santiago, it searched its asset base and decided to field the precocious Aiza Seguerra—a 'Little Miss Philippines' runner-up—and Coney Reyes.
The mother-and-child image, plus the spontaneous and witty ways of Aiza Seguerra were too much for "Lunch Date" to handle and yet again, "Eat Bulaga's" post at the top of the charts was secured.
Willie Revillame's "Wowowee" likewise posed a formidable challenge to "Eat Bulaga," now on GMA-7.
"That was really tough because while he was not so popular here then, he was very popular with the Filipinos abroad, so the overseas Filipino workers were telling their families to watch his show. At that time, we were really having difficulty because we were giving away more money but not getting as much of the ratings," says Tuviera.
He swears it is no joke, but he was told to ring a gong live on television to drive away bad fortunes. Everybody was skeptical but he did it anyway.
And since the team is no stranger to strange concepts and gimmicks that might just work, the gong was indeed hit live in 2009.
Two weeks later, the Cory Aquino incident happened, wherein Revillame expressed his annoyance over the video inserts of her funeral on his show. The backlash from his audience here and abroad was swift and unforgiving, causing a serious dent in his ratings.
Again, "Eat Bulaga!" prevailed, and not just because of the gong. Tuviera says the painstaking and constant review of what works and what might work for "Eat Bulaga" is the not-so-secret secret to the durability of the show, to its being able to stay relevant to the masses despite the changing of the times, the shifting in the tastes of the audience and the entry of new trends and technology platforms.
Tuviera says that while it may appear that the producers just throw in one gimmick after another, these are actually results of product testing by the creative department, to see if a gimmick will work.
The show is constantly subject to criticism by the seasoned and experienced creative and management team for improvements.
"You have to stay relevant to your audience, you have to sustain their interest so that means trying something new all the time," says Tuviera.
That is actually how talents such as comedian Jose Manalo are discovered.
Tuviera shares that in one of the mockup shows, he noticed one of the bit players. It was Manalo, who had been training dancers who joined the contests. He taught them how to move and what to expect before they go live.
"I saw him there and said, ang kapal ng mukha nitong isang ito ah. Puwede ito! (This guy is thick-faced. He's in.) We tried him in the role of floor director, but also interacting with the hosts. That was how it started and that is how many of the acts are discovered," he says.
"There is a gut feel to it all, but also part science or research. There should always be some basis, like testing a product. Kung lahat gusto adobo, eh 'di lagyan natin ng kaunting ganito at kaunting ganyan para maiba at mas magustuhan ng tao (If everyone wants adobo, then we should season it according to people's different tastes)," he adds.
Then there is the final ingredient of success: the people. TAPE, which employs over 200 people full time, prides itself in loyalty such that people are not fired. Camaraderie is encouraged and the atmosphere of being part of a big family is fostered.
"I have never fired anybody, except perhaps in the beginning. It is a family. It is a downside sometimes, but as far as we are concerned, it is a blessing, kasi lahat may malasakit (everyone has empathy," says Tuviera, "and that goes for those in front of the camera, and much more for those behind it, from the writers to the segment producers and to the management team."
He also credits the entire team for always being ready to try new things, and not content to sit on their laurels or just stay with what has worked in the past. It is the constant changing that keeps it interesting, he says, from the "EB Babes" to the "Pera o Bayong," and most recently the "AlDub" phenomon that had made bona fide superstars out of Alden Richards and Maine Mendoza, previously unknown individuals who got famous care of "Eat Bulaga."
Theirs is a story common to many others who have become part of Dabarkads (a play on the word barkada, or clique), but at the heart of it all is the trio of Tito, Vic and Joey, the core product around which TAPE Inc. revolves.
"I don't think I will ever find a Tito, Vic and Joey in terms of attitude, professionalism. 'Di sila bumitaw (They endured). I always say that the greatest blessing of 'Eat Bulaga' came when they said 'yes' to do the program. They changed our lives and the lives of others," says Tuviera.
TAPE's core product may be aging, but Tuviera says Tito, Vic and Joey will always be the heart and soul of the program.
"The way I look at it, they will stay until they say they cannot do it anymore," he says.
And as long as the audience wants them there, Eat Bulaga will just keep on airing and entertaining the audience over their lunch hours, from Batanes to Jolo.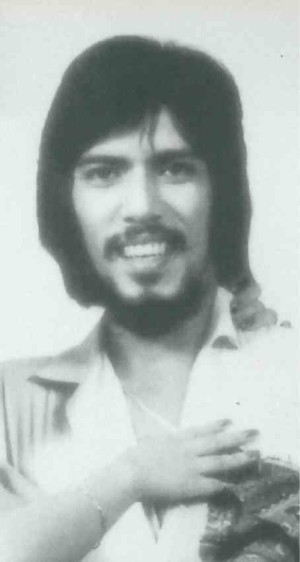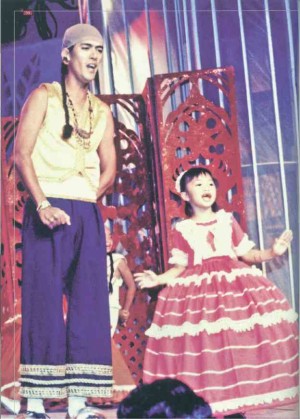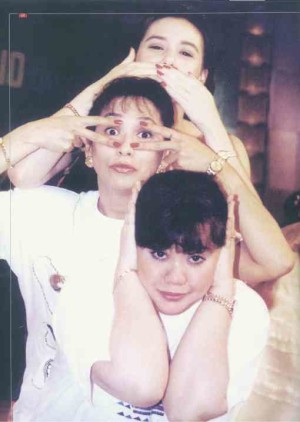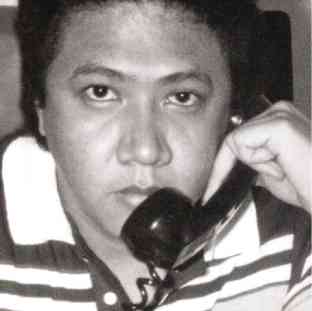 Subscribe to INQUIRER PLUS to get access to The Philippine Daily Inquirer & other 70+ titles, share up to 5 gadgets, listen to the news, download as early as 4am & share articles on social media. Call 896 6000.