Anya Resort and Residences seen as best option for upscale living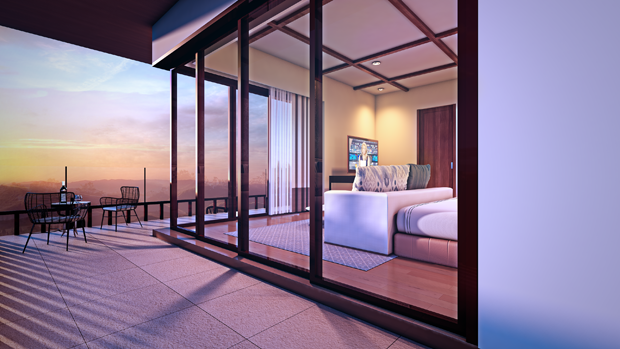 Real estate developments remain a preferred investment option among Filipinos, reflecting the sustained vitality of the Philippine economy, and the stronger purchasing power among consumers. Residential projects located in leisure destinations outside the metro, in particular, have seen a growing demand in recent times as more consumers are able to spend for big-ticket items that demonstrate their growing preference for high-end living.
Property consultancy firm Colliers International explained that buyers often use such property as their second home and as a weekend getaway, while others treat it as an investment as they see the potential for capital appreciation. This, thus, poses prospective opportunities for real estate developers through new projects that can cater to this growing preference for high-end leisure developments.
And one such company that is expected to benefit significantly from this demand would be renowned first class property developer Roxaco Land Corporation. A veteran and trusted name in upscale development, Roxaco Land is deemed to raise luxury standards anew with the upcoming completion of the ultra-luxurious Anya Resort & Residences.
Set amid the balmy City of Tagaytay, this 7.2-hectare exclusive residential enclave and boutique luxury resort is committed to reflect what true luxury living is all about. Upon completion, Anya Resort & Residences will feature a total of 54 resort estates, 88 resort suites, and 126 luxury, full service branded residences all set within immaculately manicured gardens, atop a gently undulating terrain. Anya, which will feature amenities that could provide for a truly holistic and balanced lifestyle, is expected to serve as one's idyllic haven that speaks only of bliss, rejuvenation, and tranquility.
Weekend getaway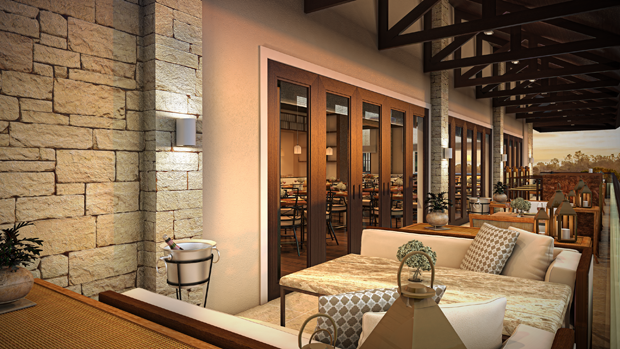 Indeed the move to put up Anya couldn't have come at a more opportune time, and the choice for the location couldn't have been better than Tagaytay, a leisure destination that has remained a favorite weekend getaway among urban dwellers. Tagaytay remains famous for its cool weather, scenic view, and its impressive and diverse array of dining destinations that offer a refreshing take on the term "to eat out."
"It is one of the most popular weekend destinations of Manila locals, as well as foreign tourists, and it is only a 60- to 90-minute drive from Manila. Tourist arrivals in the provinces which cover the Tagaytay area have been rising and Colliers believes that the general upward trend will continue in the future," a report by the consultancy firm stated.
"Colliers believes that Roxaco Land Corp. is offering an investment proposition of exceptional value in Anya Resort & Residences Tagaytay. Given the foreseen strength of the Philippine economy, a growing demand for luxury products and services, a rising tourism industry and the increasing demand for weekend retreat facilities that are close to Metro Manila, we believe that Anya would be strategically placed to fulfill an increasing demand for luxury resort hotel and spa services," Colliers further claimed in its report.
Personalized service
Being relatively small in size, this gem of a place serves as the perfect escape as it gives that sense of seclusion, allowing one to truly feel detached from life's everyday grind and connect to one's core.
Anya Resort & Residences, which is a part of the prestigious Small Luxury Hotels of the World group, is an anti-thesis to big hotel chains that claim to have everything on offer. Rather, it focuses on serving and satisfying a more discerning market where size is not the only thing that matters. Anya is meant for individuals who enjoy the finer things in life, and that extra meticulous attention to the small details that are often lost in bigger establishments.
And as the Philippines' first true luxury, wellness hotel and resort brand, Anya also takes pride in the quality of service that it will soon offer to clients. Personalized and thoughtful, there is no fixed menu to what they can do for you. At Anya, it will be the residents and guests who will take charge of choosing the services they want included in their menu.
Investment option
Meanwhile, investors have the option to enroll their units in a pool and be rented out as a hotel room. This move was meant to take advantage of areas where tourists flock through projects known as "condominium-hotels" which are also popularly known as "condotels." This type of investment is reportedly more enticing than the typical leisure property because of the annual returns that it could deliver. And Tagaytay is expected to offer much to investors as far as the hospitality industry is concerned.
"Our market research has confirmed the strength of the hotel industry not only in Tagaytay but the rest of the Philippines as well. We have also seen that there are very limited viable options in terms of luxury weekend retreats that are close to Metro Manila, since most options would require air travel in order to access these resorts and spas," Colliers noted.
"The competitive sets for the Tagaytay hotels and top Philippine luxury resorts both had an average occupancy of over 60 percent. Our findings indicate that Anya's minimum targets for average daily room rate and occupancy rate are within range of those being experienced by the leading luxury hotel and resorts in the country, hence offering a conservative and achievable projection of the property's performance," the report added.
Colliers thus concluded: "We believe that once the vision for Anya Resort & Residences materializes, it can take its place among the top luxury resort destinations in the Philippines and the region." An embodiment of opulence and luxury, Anya Resort & Residences indeed offers more than just the convenience of the ultra-modern and famed lifestyle, as it could also provide buyers high returns for their hard-earned investments.
The resort will open first quarter of 2016. Investors and guests who want to learn more about Anya Resort & Residences can call +63 917 888 ANYA (2692) or email [email protected]. You may also visit their website for more information. ADVT. 
Subscribe to INQUIRER PLUS to get access to The Philippine Daily Inquirer & other 70+ titles, share up to 5 gadgets, listen to the news, download as early as 4am & share articles on social media. Call 896 6000.