East Asia may expect substantial rise in FDIs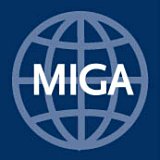 MANILA, Philippines—The Philippines and its neighbors may expect a rise in foreign direct investments over the next two years as the Asia-Pacific becomes the preferred business destination due to the positive outlook on the economies in the region, according to Multilateral Investment Guarantee Agency (Miga).
In its latest report, Miga said the Philippines would corner much more job-generating investments that could lift more people out of poverty.
The Philippines is expected to secure an investment grade from ratings agencies next year.
A unit of the World Bank Group that provides guarantees to investments in developing countries, Miga said the more encouraging growth performance of developing countries vis-à-vis advanced economies would allow the former to register double-digit growth in FDIs.
It projected that total FDIs to developing countries would reach $697 billion next year—up by 17 percent from the estimated $594 billion this year.
Economic growth, a growing consumer base, the availability of natural resources, and ongoing improvements in investment climates "will continue to improve the attractiveness of developing countries as investment destinations," Miga said.
The estimated $594 billion worth of FDIs to developing countries in 2012 marks a decline of about 7 percent from last year's nearly $639 billion.
The drop in this year's FDIs has been blamed on investor's risk aversion brought on by the crisis in the eurozone and the sluggish growth of the United States.
Global FDIs are estimated to have dropped by 10.5 percent to $1.7 trillion by end-2012 from last year's $1.9 trillion.—Michelle V. Remo
Subscribe to INQUIRER PLUS to get access to The Philippine Daily Inquirer & other 70+ titles, share up to 5 gadgets, listen to the news, download as early as 4am & share articles on social media. Call 896 6000.