Eton Properties' net income falls in first 9 months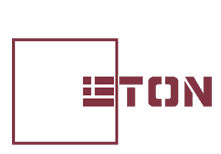 MANILA, Philippines—Eton Properties Philippines Inc., the real estate arm of the Lucio Tan group of companies, posted a sharply lower net profit in the first nine months partly due to delays in the construction of some pre-sold residential projects and higher taxes.
Eton reported a January-September net income after tax of P11.7 million, or 98 percent lower than the net profit of P600.6 million in the same period last year.
The decrease in net income was partly due to non-recognition of real gross profits on projects that have yet to commence construction, the company disclosed to the Philippine Stock Exchange.
"While construction of Eton's ongoing residential and commercial projects continued full-blast during the period, construction activities in Aurora Heights Residences, First Homes Makati and West Wing Villas were moved back to give way to design improvements and enhancements," the company said.
"The enhancements, ranging from road widths to building façade improvements, will be implemented to add value to the projects in terms of quality and functionality," it added.
Eton's revenues fell by about 45 percent year on year to P2 billion. The company uses the percentage-of-completion method in recognizing residential project revenues.
Aurora Heights Residences is a transit-oriented high-rise condominium project that will rise on Aurora Avenue in Quezon City. Enhancements to be made in the project include an improved building facade design, additional parking facilities, additional amenities such as an adult and kiddie pool and an improved floor plan for the residential units.
First Homes Makati is a 34-story condominium project on Pasong Tamo in Makati. The company developed an improved building façade design for the project, a bigger swimming pool and amenity area and more parking facilities.
West Wing Villas, a 5.2-hectare horizontal project in North Belton Communities in Quezon City, will be developed with wider inner roads for a better master-planned residential community.
Recognition of income for the projects is expected once construction begins. For the fully sold West Wing Villas, land development started last September. Construction activities in high-rises First Homes Makati and Aurora Heights Residences will commence in the first quarter of 2013.
Eton Properties is also in the process of moving to a new computer system. The company's acquisition of an Enterprise Resource Planning software aims to improve and further streamline its business processes.
Recently, the company launched the second tower of First Homes Makati and the Hanna Manor, the 11th cluster of The Manors at North Belton Communities in Quezon City, an enclave featuring 14 clusters of 5-story mid-rise buildings. Eton also plans to launch within the year a Quezon City project featuring mid-rise and high-rise condominiums.
Eton celebrated its fifth anniversary last March. In its first five years, Eton Properties launched a total of 45 projects. Eton's portfolio of launched and completed projects encompasses residential, commercial, office projects and township developments.
Subscribe to INQUIRER PLUS to get access to The Philippine Daily Inquirer & other 70+ titles, share up to 5 gadgets, listen to the news, download as early as 4am & share articles on social media. Call 896 6000.