In the Know: Prudentialife Plans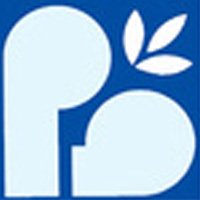 Prudentialife Plans Inc. (PPI) started as a preneed company in 1978, offering life, pension and education plans. It later diversified into financial services, nonlife insurance, memorial services, real estate as well as travel and leisure.
The company is led by the family of founder and chair Francisco Alba, who was Philippine envoy to the Vatican from 2001 to 2003. It was registered with the Securities and Exchange Commission (SEC) on July 17, 1987, with Francisco Alba and Antonio Gatmaitan as incorporators.
Based on SEC records filed in July 2012, the members of the PPI board are Jose Alberto Alba, Jose L. Santos, Gatmaitan, Francisco Alba Jr., Eduardo Yotoko and Stephanie Benayon. Jose Alberto Alba was the president and Francisco, the treasurer.
Other officials are Lyndon Lukban, senior vice president; Cefeerino A. Patiño, assistant corporate secretary; and Robel Lomibao, also assistant corporate secretary.
SEC records showed that as of December 2011, Prudentialife had investments in the following subsidiaries and affiliates: PLPI Finance (formerly Prudentialife Capital Corp.), Prudentialife Financial Services Inc., Prudentialife Market Resources Corp., Prudentialife Information Systems Inc., Prudentialife Memorial Park Inc., Prudentialife Tarlac Memorial Park Inc., Prudentialife Memorial Park Iloilo Inc.;
La Funeraria Paz Sucat Inc., Afronsa Philippines Inc., Prudentialife Realty Inc., Prudentialife Landholdings Inc., Prudentialife Travel Services Inc., Asia Pacific Consolidated Landholdings Inc., Vine House Printing Inc. and Akean Resorts Corp.—Inquirer Research
Sources: Inquirer Archives, www.insurance.gov.ph, www.sec.gov.ph
Subscribe to INQUIRER PLUS to get access to The Philippine Daily Inquirer & other 70+ titles, share up to 5 gadgets, listen to the news, download as early as 4am & share articles on social media. Call 896 6000.