Sun Life Q1 managed assets reached P37.7B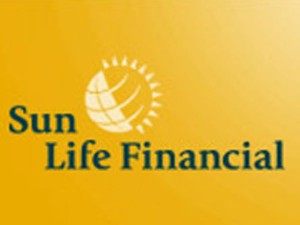 MANILA, Philippines—The asset management unit of Sun Life of Canada grew its assets under management (AUM) by 31 percent to P37.7 billion as of March from end-2012 as new placements rose while fund valuations surged alongside robust capital markets.
Sun Life Asset Management Co. Inc. (SLAMCI), the second-largest among the country's mutual fund players, attributed this expansion in AUM to the expansion of its distribution channels and adherence to professional business practices.
"We hope the current economic health can be sustained so there will be more Filipinos who will be attuned to the concept of investing in pooled funds to grow their money for future needs," said Valerie Pama, president of SLAMCI.
Out of the combined AUM of the company's seven funds, 41 percent came from the balanced fund, 34 percent from the equity fund; while 16 percent came from the bond fund. The remaining 9 percent was divided among the two dollar-denominated funds Dollar Advantage and Dollar Abundance, and the government securities and money market funds.
Ending March with a net asset value per share (NAVPS) of 4.1337, the equity fund posted a one-year return of 33.96 percent. Corresponding three-year and five-year returns were at 112.40 percent and 135.36 percent, respectively.
The balanced fund, with a March NAVPS of 3.9334, had one-year return of 30.09 percent, a three-year return of 89.01 percent and a five-year return of 103.63 percent. Both funds were also the largest in their respective categories in the mutual fund industry, the company said.
Pama cited the decline in interest rates to record-low levels, the upward trajectory of the stock market and the investment grade rating recently given to the Philippines, as significant reasons for the impressive performance of its funds.
Meanwhile, she noted that SLAMCI's fund management was anchored on prudence and transparency.
Subscribe to INQUIRER PLUS to get access to The Philippine Daily Inquirer & other 70+ titles, share up to 5 gadgets, listen to the news, download as early as 4am & share articles on social media. Call 896 6000.