In the know: Semirara Mining Corp.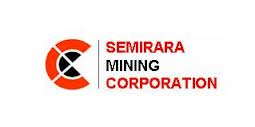 MANILA, Philippines—Semirara Mining Corp., the only large-scale coal producer in the country, sources coal mainly at its Panian mine on Semirara Island in Caluya, Antique.
The company, which was initially formed by three private firms, was given a coal operating contract by the government in July 1977. The contract was amended in June 1983, giving the company the exclusive right to explore, develop and mine for coal on Semirara.
Semirara Mining initially discovered two mine sites at Unong and Panian. A third site was discovered at Himalian in 1981.
The company developed and operated its first site at Unong in 1984 with credit from Voest Alpine, an Austrian state-owned company.
But lower coal prices and a depreciating peso led both Semirara and Voest Alpine to agree to a partial debt-to-equity conversion, giving the Austrian company 40 percent of the shares.
In February 1997, DMCI Holdings Inc. bought Voest Alpine's shares, introducing a new management into the company. A year after, following a debt-to-equity conversion, DMCI hiked its total interest in the company to 74 percent.
In 1999, with the impending end of the operations at the Unong site, Semirara developed its second mine site at Panian.
As of 2004, Semirara's coal resources at Panian and Himalian sites were approximated at 210 million tons and 120 million tons, respectively.
In February 2005, Semirara was listed on the Philippine Stock Exchange under the ticker symbol "SCC," raising funds to restructure its debt and modernize its equipment. Following the initial public offering, DMCI reduced its stake in the company to around 60 percent.
Since 2008, Semirara has been a consistent silver awardee of the "Corporate Governance Scorecard for Publicly Listed Companies in the Philippines" program by the Securities and Exchange Commission.
It was also named among the country's best managed companies in a poll by FinanceAsia Magazine in 2010.—Inquirer Research
Sources: Semirara Mining Corp. 2011 Annual Report; Semirara Mining Corp. official website
Subscribe to INQUIRER PLUS to get access to The Philippine Daily Inquirer & other 70+ titles, share up to 5 gadgets, listen to the news, download as early as 4am & share articles on social media. Call 896 6000.