S&P faces US gov't suit over 2007 mortgage bond ratings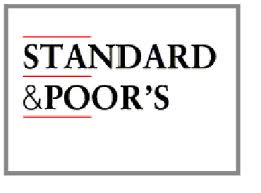 NEW YORK—The US Justice Department plans to sue Standard & Poor's over its rating of mortgage bonds prior to the 2008 financial crisis, S&P said Monday.
The suit, according to S&P, targets its ratings in 2007 of certain collateralized debt obligations, packages of mortgages sold to investors that were at the center of the 2008 financial crisis sparked by the US housing collapse.
S&P promised a vigorous defense, saying the looming lawsuit would be "entirely without factual or legal merit."
A Justice Department spokeswoman could not be reached for immediate comment.
S&P said that in 2007 and prior to that time it had downgraded a number of residential mortgage-backed securities ahead of other ratings agencies.
"With 20/20 hindsight, these strong actions proved insufficient—but they demonstrate that the DoJ would be wrong in contending that S&P ratings were motivated by commercial considerations and not issued in good faith," S&P said.
US prosecutors have questioned former S&P analysts on whether the firm ignored its own standards when rating mortgage-backed securities because of fees from investment banks, according to a report in the Wall Street Journal.
S&P contends that it was far from alone in its failure to predict the scale of the collapse of the US housing market.
That collapse wiped hundreds of billions of dollars in value from mortgage securities, leading to the government having to step in and rescue major banks which had invested in them.
Rather, S&P cited the congressional testimony of a former Securities and Exchange Commission chairman who said the SEC, the Federal Reserve and three other US agencies themselves did not predict the market collapse.
"Regrettably, the breadth, depth and the effect of what ultimately occurred were greater than we—and virtually everyone else—predicted," S&P said.
S&P is a unit of McGraw-Hill, which was 12.5 percent lower Monday. Fellow ratings agency Moody's was also lower, by 10.7 percent.
The suit, which is expected to be joined by state officials, could be filed as soon as this week, according to The Wall Street Journal.
Subscribe to INQUIRER PLUS to get access to The Philippine Daily Inquirer & other 70+ titles, share up to 5 gadgets, listen to the news, download as early as 4am & share articles on social media. Call 896 6000.