3 out of 4 global fund managers bullish on stocks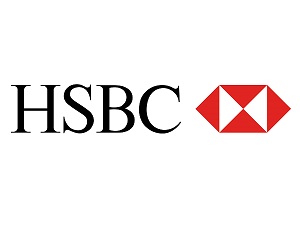 MANILA, Philippines—Three out of every four global fund managers are bullish on equities this first quarter of 2013, with the remaining quarter keeping a neutral outlook, based on the latest fund managers' survey by British bank HSBC.
The survey showed that 75 percent of fund managers have an "overweight" view towards equities this quarter, much higher than the 40 percent share in the previous survey in the fourth quarter of 2012.
An "overweight" view is a recommendation to buy stocks in excess of a model index or portfolio while the "underweight" view refers to the opposite.
No fund manager is underweight on equities, the survey said.
Over six in 10 fund managers (versus 30 percent in the previous quarter) are "underweight" on cash as an asset class, while over a third (versus 20 percent previously) are "underweight" on bonds. No fund manager holds a positive outlook on bonds or cash for the first quarter.
"The bearish sentiment of global fund managers towards cash this quarter underlines potential opportunities in the market. They are looking at stronger prospects in equities and selective fixed income markets, based on valuation and on the back of improving economic indicators in the US and China," said HSBC's regional head of wealth development for Asia-Pacific Vineet Vohra.
Those who held overweight views on North American equities constituted 75 percent of respondents, given the relatively resilient US economy. This share increased from 60 percent in the previous quarter's survey.
Also, more fund managers are holding a positive outlook towards Asia-Pacific excluding Japan equities as their ranks increased to 42 percent this quarter from 33 percent in the previous quarter. Those who are upbeat on greater China equities also increased to 50 percent from 43 percent.
"The survey also highlights regions that continue to offer strong growth opportunities in the new year. Signs of economic recovery in the US and the bottoming out of China's economy are pointing to potential upside in North American and Greater China equities." In terms of bonds, high yield and emerging market bonds continue to be favoured by the majority of respondents as investors continue to look for yield in a prolonged low-interest environment," HSBC's Vohra added.
Subscribe to INQUIRER PLUS to get access to The Philippine Daily Inquirer & other 70+ titles, share up to 5 gadgets, listen to the news, download as early as 4am & share articles on social media. Call 896 6000.