BPI, PNB in tie-up talks to become top lender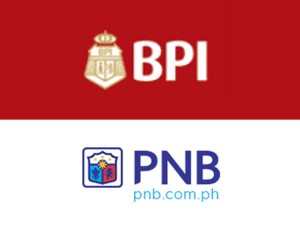 MANILA, Philippines—Philippine lender Bank of the Philippine Islands said Wednesday it was in talks to acquire local rival Philippine National Bank to create potentially the country's largest financial institution.
Trading in the two firms was suspended Wednesday as they disclosed that BPI's majority shareholders were in negotiations to buy PNB, majority-owned by Lucio Tan, the country's second-richest man.
"We confirm discussions with the Lucio Tan Group and will make the appropriate disclosures in accordance with the (exchange) disclosure rules," BPI said.
PNB shares soared 11.69 percent to P84.10 in Tuesday trade, while BPI ended 3.21 percent higher at P88.45.
BPI is part of the Ayala conglomerate that is the largest property player in Makati, the Philippine capital's main business district.
PNB also disclosed: "We confirm that there have been discussions between the Lucio Tan Group and the Ayala Group. We will make the appropriate disclosures within the day once we obtain the necessary board approvals."
The Philippine Daily Inquirer, quoting unnamed banking sources, said the two sides were in advanced talks.
BPI is now the country's third-largest lender, with assets of P842.6 billion ($20.48 billion) by the end of 2011, while PNB's assets amounted to P316.3 billion.
The largest Philippine bank, Banco de Oro with end-2011 assets of P1.1 trillion, is controlled by the family of shopping mall magnate Henry Sy, the country's richest man.
Subscribe to INQUIRER PLUS to get access to The Philippine Daily Inquirer & other 70+ titles, share up to 5 gadgets, listen to the news, download as early as 4am & share articles on social media. Call 896 6000.