Robinsons to build mall in Malabon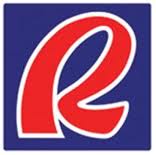 MANILA, Philippines—Robinsons Land Corp. is to build a retail center in Malabon City – its 37th shopping mall in the Philippines – which will open by December next year.
The upcoming two-storey Robinsons Town Mall in Malabon is set to rise on a 23,000-square-meter lot at Governor Pascual corner Crispin Street in Barangay Tinajeros, which is bounded by residential areas, educational institutions and commercial buildings. It will have a gross floor area of 17,104.83 square meters, RLC said in a press statement on Thursday.
"Malabon is one of the most highly populated areas in Metro Manila with more than 350,000 residents. It is home to many small and medium enterprises, including those related to fishing. Given the population density and the relatively few malls in Malabon, we believe there is an opportunity to put up a community mall that will address the basic needs of residents not just of Malabon but even Navotas and parts of Valenzuela and Caloocan," said RLC general manager for commercial centers Arlene Magtibay.
Malabon has traditionally been regarded as a fishing village. In recent years, however, it has seen the rise of various businesses and industries.
"Having the Robinsons Town Mall in this strategic intersection will make it so much more convenient and comfortable for people living within the vicinity to do their basic shopping," Magtibay said. "Since this location is easily accessible via public transportation, residents can easily drop by to grab a meal, do their groceries, pass by the hardware store, go to the salon and even shop for clothes. The mall's proximity will definitely save them time and money."
He said the mall would have ample parking space for both private cars and public transport.
Upon completion, Robinsons Town Mall is projected to house more than 250 tenants.
"Robinsons Town Mall will feature retail establishments that are geared towards the everyday needs of the residents living near the area. It will be anchored by Robinsons Supermarket which is known for its fresh goods and healthy living campaigns, all competitively priced. Other anchors include Robinsons Handyman which will cater to all the hardware needs and even other household items of shoppers while a Robinsons Appliance will carry the latest electronic merchandise and household appliances," Magtibay said.
The mall will also have quick-service restaurants, casual dining outlets and numerous food kiosks.  A wide range of boutiques offering apparel, accessories, shoes and bags from the most popular brands in the country today will likewise be featured. It will also house various service establishments such as banks, repair shops, salons, facial centers and other beauty and wellness shops. For recreation, there will be an amusement center and a bingo center, Magtibay said.
Subscribe to INQUIRER PLUS to get access to The Philippine Daily Inquirer & other 70+ titles, share up to 5 gadgets, listen to the news, download as early as 4am & share articles on social media. Call 896 6000.