Celebrating 5 years of BNI Iconic: Here's how to grow your business and reach your first Million
In business, success is driven by the financial bottom line. And to achieve it, several factors such as strong leadership, strategic planning, and sustainable pipelines must seamlessly come together. Maintaining these can be challenging, especially for first-time entrepreneurs.
Fortunately, there is a way to accelerate your business and reach your first million with guidance from seasoned experts through BNI (Business Networking International), the world's leading business referral organization. By learning from their insights, you can avoid common pitfalls and shorten the learning curve in your entrepreneurial journey.
As a collective, BNI Iconic — awarded as "Chapter of the Year" and recognized as a Titanium Chapter in the BNI Taguig region — has helped its members generate Php1,375,045, 852 in closed business transactions through 20,449 referrals to date.
Here, to celebrate BNI Iconic's fifth anniversary, its millionaire-makers share their tips for achieving business success swiftly and effectively.
Elmer Lapena,

President of Testech, Inc. and Nextgen Innovations Phils, Inc., your reliable partner in total facility management: "Find a compelling reason or sense of purpose that will motivate you to persevere. Ours is to help our clients operate more efficiently, while reducing their carbon footprint to fight climate change. For us, it took about 18 months to attain our first million through BNI, and it was achieved through many meetings and collaborations until referrals helped seal the deal for us. We cannot change the world, but we can make a significant difference."

Louie Evans Grinn Sala,

a John Maxwell Coach who's taking up his Ph.D. in Organizational Development:

"

I was recently recognized as a BNI million-dollar giver, having referred over Php68 million in closed business to other members. My advice is simple: be genuinely giving. It may be hard to understand now, but you will reap more than just millions in business and opportunities when you help others achieve their own goals and aspirations. The golden rule applies even in business: The more you give, the more you receive.

Naps Algenio,

CEO of Stone 2000 Enterprises, Inc., a provider of world-class brands of architectural green building materials: "In a hypercompetitive construction industry business landscape, it can be tempting to rush and take shortcuts in the pursuit of immediate results. But this approach can lead to compromised quality standards and missed opportunities for long-term success. Instead, don't be afraid to start small. When I launched my business, I did a test run to check the market. When I secured my footing, that's when I steadily expanded my business in Laguna with more outlets in the South, Metro Manila, and North Luzon areas. The key is to start small, but grow fast."

Kaiser Estrada

, founder of Streamlined Campaigns, "Young Leader of the Year" awardee at the 2022 Asia CEO Awards, and BNI Iconic's Senior Growth Director Coordinator: "Micromanaging kills creativity. If you manage a team like I do, prioritize hiring people with diverse backgrounds and who have unique skill sets. Personally, I don't look for perfection in a prospective employee. Instead, I scout those with a heart for the industry and whose goals align with ours. Innovative and unconventional thinkers deliver exceptional results."

Willyn Villarica

of W Villarica Jewelry, the first Filipino internationally licensed appraiser recognized by the National Association of Jewelry Appraisers: "Having the mentality of 'there is always something new to learn' propels you to excellence. In business, those who continually strive for self-improvement and who hone their craft through passion and education have a distinct advantage. When you position yourself as the go-to expert/ authority in your field, you create a unique value proposition that sets you apart from the competition. Elevate yourself so that they don't consider anyone else but you!

Joshua Suarez

, Managing Director of Asia Manila Prime Properties: "One of the most common mistakes people make, especially in sales, is not listening well to the concerns of their customers. If clients express disinterest or indicate that they need more time, give them the time they need, probe further, and offer better guidance. Nurture genuine relationships, rather than solely focusing on making immediate sales. This approach positions you as someone whom they can trust to do business with in the long term."

Barbie Rivadeneira,

CEO of Pacific Concord Container Lines Inc.: "Don't let inexperience hinder your path to success. Through BNI, you can tap into a network that's eager to share their knowledge, experiences, and strategies for growth. The best thing you can do for yourself as an entrepreneur is to invest in business relationships and establish meaningful connections. The richer, more diverse your network, the easier it will be for you to reach your first million."

Beth Toledo

of RGI Accounting & Auditing, a firm focused on accounting, information technology, and taxation: "During crises, it is your job to nurture confidence in your customers. Cultivate trust and look for ways to provide real value and support to your clients. By taking care of them on an individual level, you'll discover that they will not only generate repeat business but they'll accelerate your growth by recommending you to others. Think individually to grow exponentially."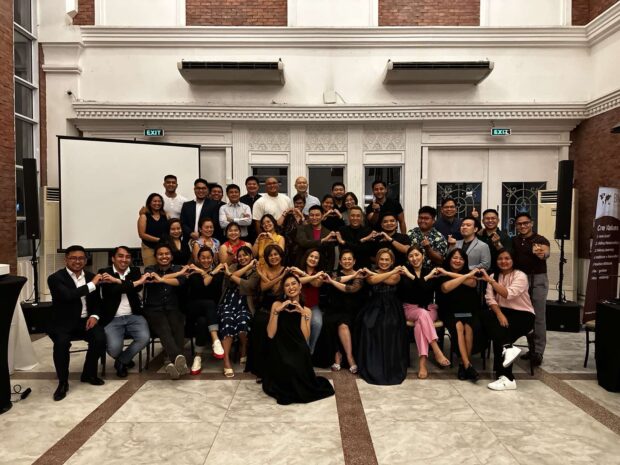 Be part of this exclusive organization and follow BNI on Facebook: @bniiconicph. For inquiries, email business@bniiconic.com.