Vermosa: A thriving, sustainable hub for the nextgen
Written by: Amy R. Remo
An exciting financial and lifestyle district rising south of the metro is soon poised to become the latest premier destination in progressive Cavite.
Vermosa—Ayala Land's 725-ha estate spanning the cities of Imus and Dasmariñas—is fast growing as a modern central business district primed to attract businesses, investors, fitness enthusiasts, and even prospective homebuyers. Many are now seen flocking to this up and coming estate, which is set to mirror the dynamism and vibrancy of business hubs in the capital region. More are expected to be impressed and enticed to head south, especially as Vermosa starts to take shape.
Rising CBD in Cavite
This emerging CBD, after all, has a lot in store for everyone.
Ayala Land—renowned for its masterplanned, sustainable integrated estates across the country—has lofty plans for its fourth largest estate. Vermosa will soon be home to a complete mix of components including residences, malls and commercial spaces, offices, institutions, schools, entertainment venues, government centers, and a training and lifestyle destination for athletes and fitness enthusiasts. Ayala Land is already expanding its offerings here with the integration of new features and services to further support community and commercial needs.
The property giant is also building on the strong points inherent in Vermosa's location.
Besides the fact that it is part of the equally dynamic Calabarzon Region, among the country's top recipients of foreign direct investments, Vermosa rises in a province that also boasts of industrial parks and economic zones, improved infrastructure, and a skilled labor force, which have enabled it to remain as one of the Top 10 Most Competitive Provinces since 2015.
Ease of connectivity is a given with Cavite's proximity to Metro Manila, courtesy of major thoroughfares like the Muntinlupa-Cavite Expressway, South Luzon Expressway, and the Cavite-Laguna Expressway. As an example, Makati City is only about an hour away from Vermosa. Greater accessibility can also be expected, as provided by the access points in Daang Hari and Molino Highway.
As such, Vermosa stands as a landmark community where businesses are geared to grow and thrive. Offering prime commercial spaces in a key location, Vermosa ensures that the opportunities here will exceed the expectations of its locators and occupants.
Thriving commercial spaces
Vermosa has begun taking form with brands like Petron, Starbucks, McDonalds, Jollibee, Burger King, Coffee Bean and Tea Leaf and Peri- Peri Chicken now servicing the commercial spaces in the estate.
Soon to rise are more shops that will not only generate foot traffic but will more importantly spur growth along the Daang Hari corridor. These include a Landers Superstore, the Ayala Malls Vermosa, Army Navy and Panda Express. The Philippine Red Cross is likewise putting up a headquarters within Vermosa, enabling it to better provide vital services within the area.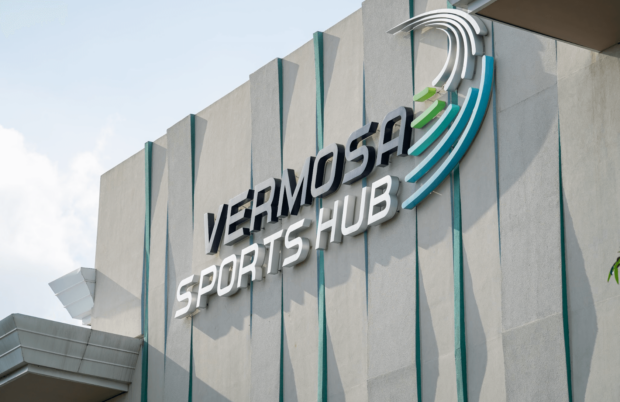 Besides this 6,000-sqm land lease block where you can find restaurants and coffee shops however, Vermosa also offers numerous other opportunities for businesses, who can set up shop within the 136-ha central business district called Vermosa Midtown.
Rising strategically at the heart of the Vermosa estate, this CBD will feature commercial lots that will be home to retail, residential, institutional and recreational developments including Ayala Malls Vermosa, which has a projected daily foot traffic of 100,000; the De La Salle Santiago Zobel Vermosa campus, which opened in 2017; and the Ayala Vermosa Sports Hub.
This early, the value of these commercial lots here has already appreciated by 82 percent since the estate was launched in 2014. Investors in the residential projects have likewise expressed satisfaction given the high turnover rates of the neighborhoods by Ayala Land Premier, Alveo and Avida Land.
Future-proof growth center
Many other factors are expected to support the continued growth and sustainability of businesses that will set up shop in Vermosa.
Businesses here can readily tap a huge market as Vermosa is projected to host some 30,000 residents and a daytime population of 500,000 workers upon full development.
Power distributor Manila Electric Co. (Meralco) is meanwhile putting up a dedicated substation within Vermosa to support the rising commercial establishments; institutional facilities; residential communities; and the 8-ha Ayala Vermosa Sports Hub, which has been attracting many triathletes, sports enthusiasts, fitness buffs and even students since it was inaugurated in 2018.
This hub, a complete, one-stop training and lifestyle destination, is meant to cater to Filipinos' growing penchant for an active, healthy lifestyle.
Exciting times are indeed up ahead for Vermosa as it shows much promise as the next most dynamic, modern financial and lifestyle destination in this side of the region.
ADVT.