Pampanga's picture pretty pit stops
As the Culinary Capital of the Philippines as well as the home of many of our country's famed furniture makers and artists, there's no surprise that the province of Pampanga also houses a fair share of picturesque and Instagram-worthy dining establishments.
Whether you're a fan of the rustic industrial approach, a lover of antiques and local design or a Koreaphile, you'll find a place in Pampanga that will surely hit the spot—and fill your phone's camera roll. Here are just a few cafés and restaurants that have been making the rounds both on and off social media not only for their palatable menus but also for their enjoyable and visually pleasing aesthetics.
Teaspoon Café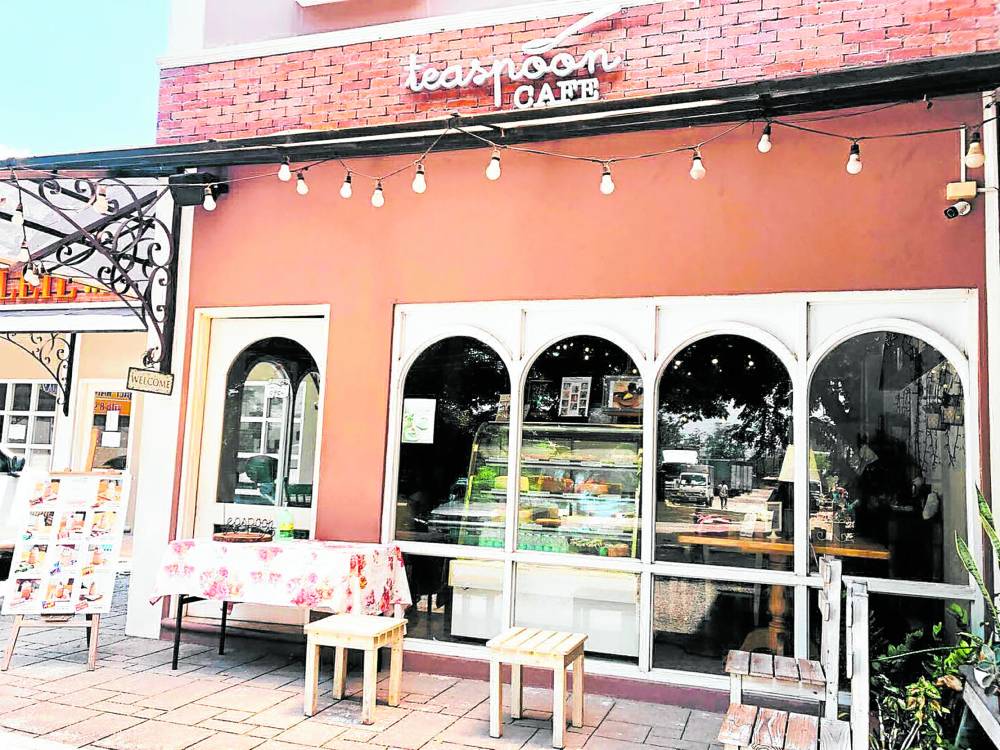 This quaint café along Fil-Am Friendship Highway in Angeles City is as adorable as its name. Everyone who's been at Teaspoon Café (facebook.com/teaspooncafeph/) describes it as stepping into a children's storybook. Its interiors are swathed in pastel hues; the furniture easily remind us of those found in lola's kitchen; while a wall displays charmingly done doodles of sweets and pastries. Every corner seems to be camera-ready.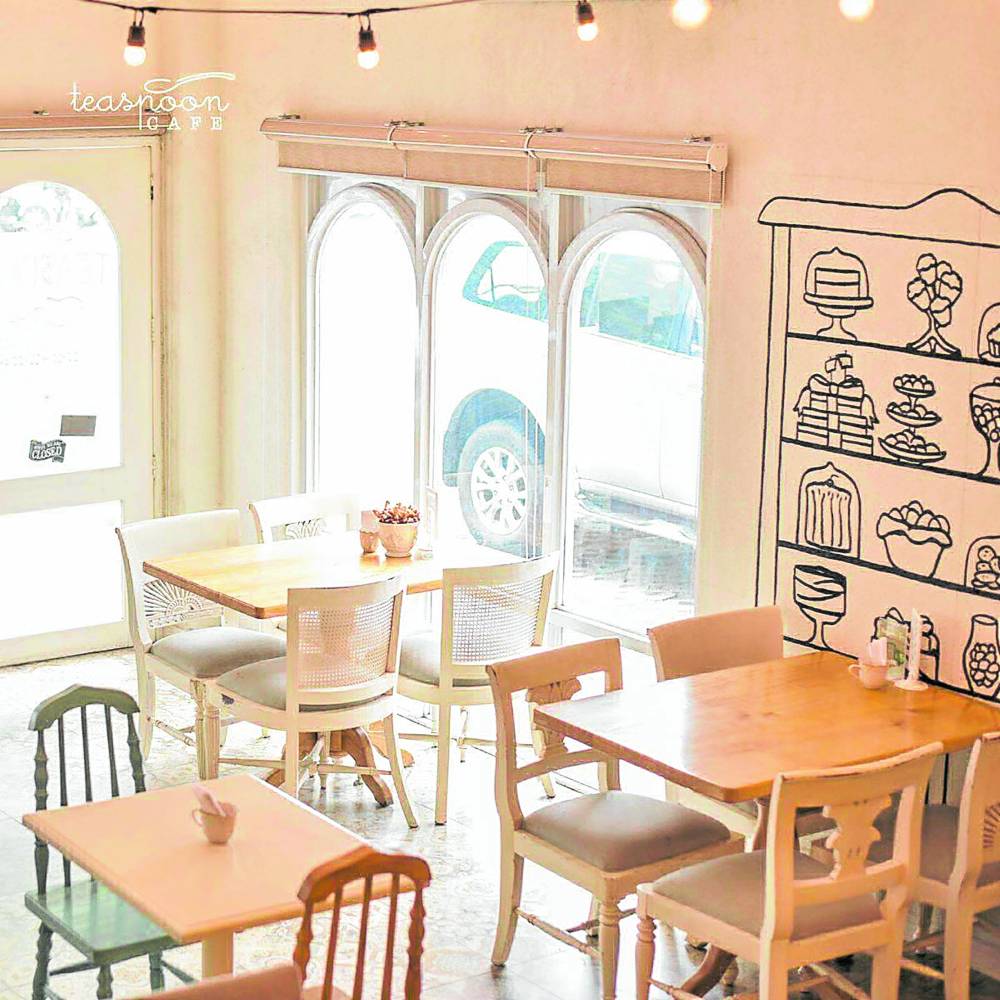 Do try its Pinoy Chillers which feature your favorite childhood treats—Curly Tops Mocha, Mikmik White Cream, Haw Haw White Cream, Lala Choco Cream, Sweety Nips, and Chocnut Frost.
Moon Café
It doesn't matter if you're a K-drama addict or a K-pop fan, one look at this café and you'd definitely feel that Seoul vibe. Also located along Fil-Am Highway in Angeles City, Moon Café (facebook.com/mooncafeph), is inspired by Korea's massive coffee culture.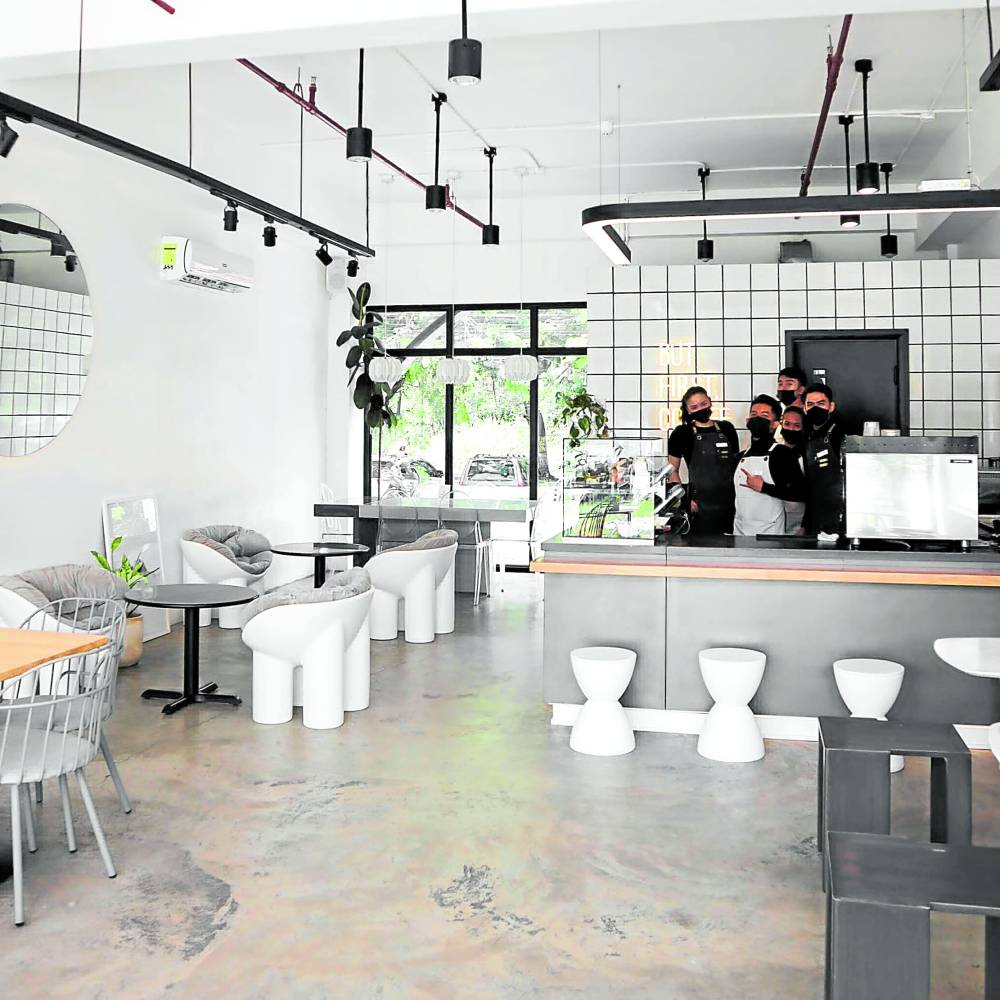 The café's clean lines are complemented by a black and white color scheme. An accent wall with subway tiles and a neon sign make for a simple yet perfect feature. True to its inspiration, expect to find magazines and other reminders of your beloved Korean actors, actresses and idols, and bump into fellow Koreaphiles, from its baristas to fellow diners. Get your bestie chant ready ala Woo Young Woo and Dong Geu Rami.
Café Fleur
If you fell in love with Chef Sau del Rosario's Le Petite Café Fleur in Barangay Poblacion in Makati, then you'd fall thrice over for its "older sister," Café Fleur in Angeles City. Comprising three concept restaurants, it is located inside a two-story ancestral house which was originally built in 1898. While it has the feel that's typical of old houses of yore, it also presents contemporary and modern fixtures.
Abe's Farm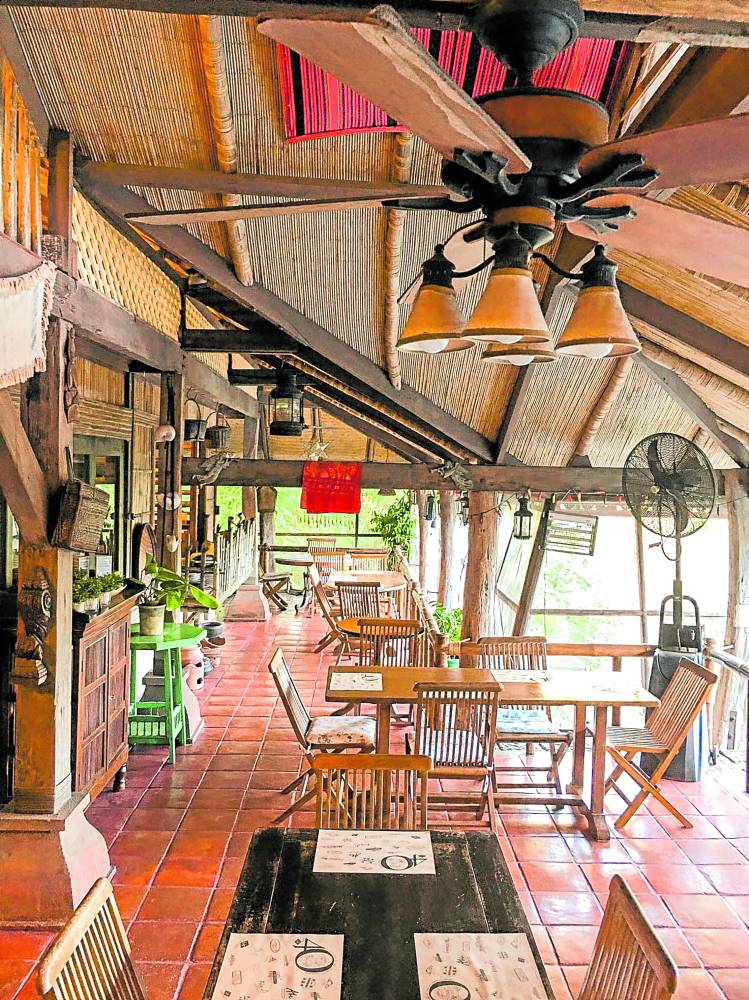 If you're going with a large group, you might want to try Abe's Farm (facebook.com/AbesFarmPH) with its long tables that suit the restaurant's rustic, homey interiors. Situated in the foothills of dormant Mt. Arayat in Magalang, Pampanga, the restaurant is inside a rest house made of bamboo and antique wood. Local weaves are used to soften the mostly wooden interiors, from the table runners to the drapes. Windows feature capiz and colored glass panels.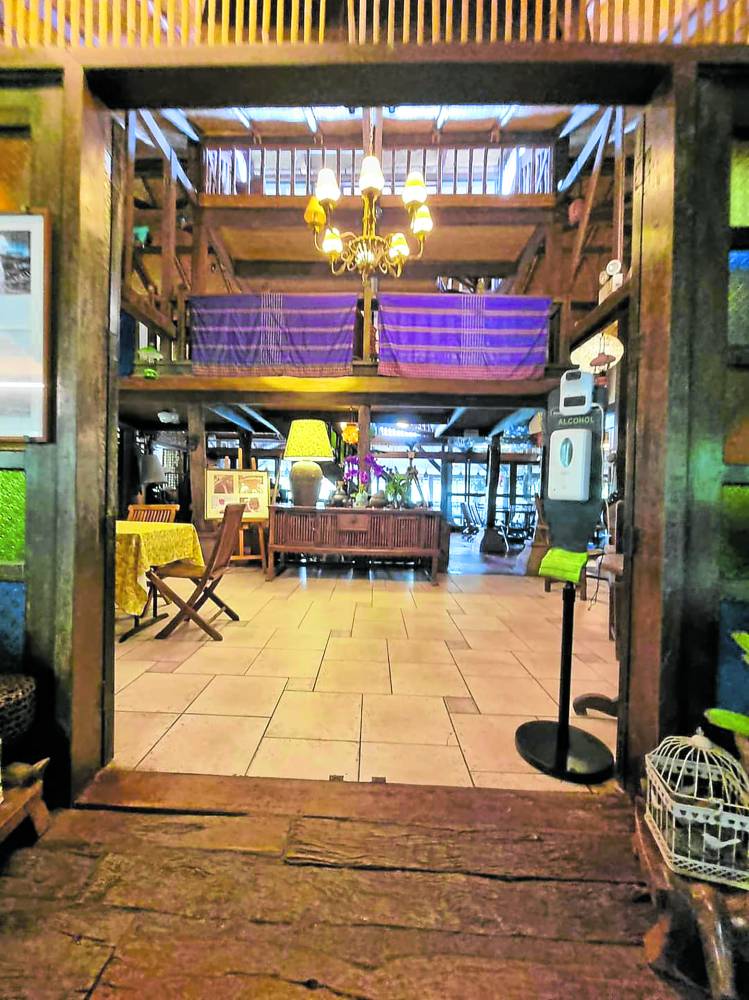 A lifestyle destination in itself, Abe's Farm also features airconditioned native huts where guests can stay overnight as well as a spa, and a museum which showcases the works and collections of Magalang's very own, the renowned artist and writer, Emilio "Abe" Aguilar Cruz.
Bale Dutung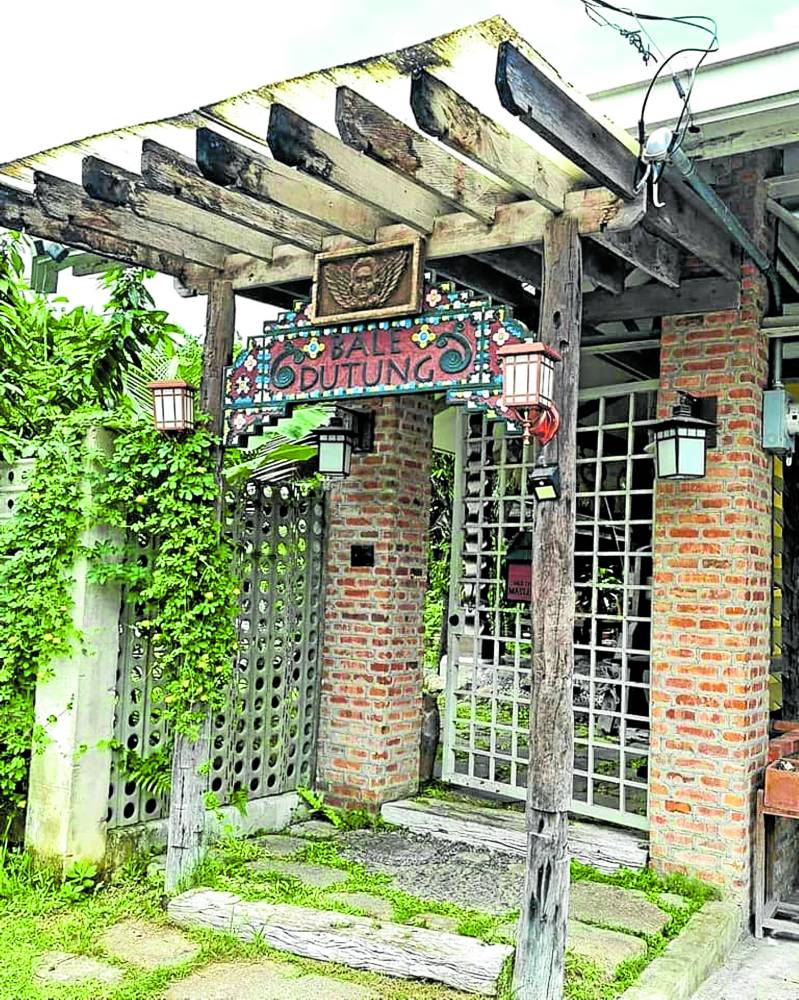 A private dining space, Bale Dutung (facebook.com/baledutungenterprisesph), or House of Wood, is actually the home of chef Claude Tayag and wife Mary Ann Quioc Tayag. Also an artist and a furniture designer himself, most of the pieces at Bale Dutung were by Chef Claude while the rest were sourced from various parts of the country.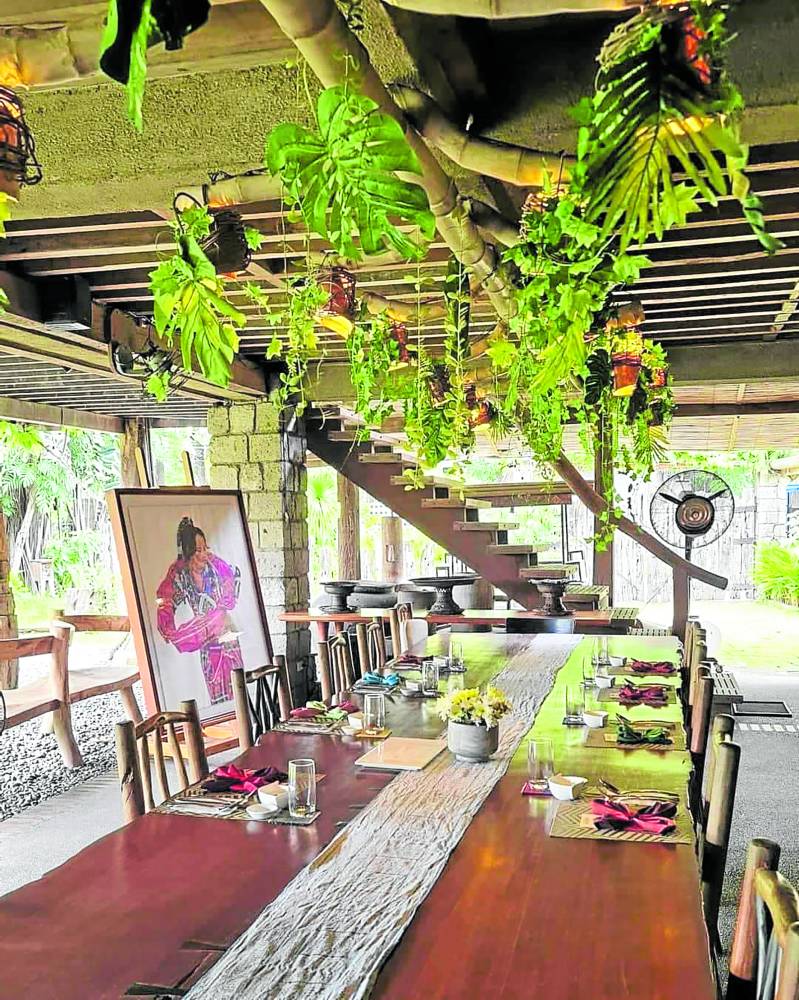 Located in Angeles City, expect to dine surrounded by lush greenery and art and antiques, as you get lost in the celebrated chef's heavenly dishes, often described as the best food in the province.
SOUQ Pampanga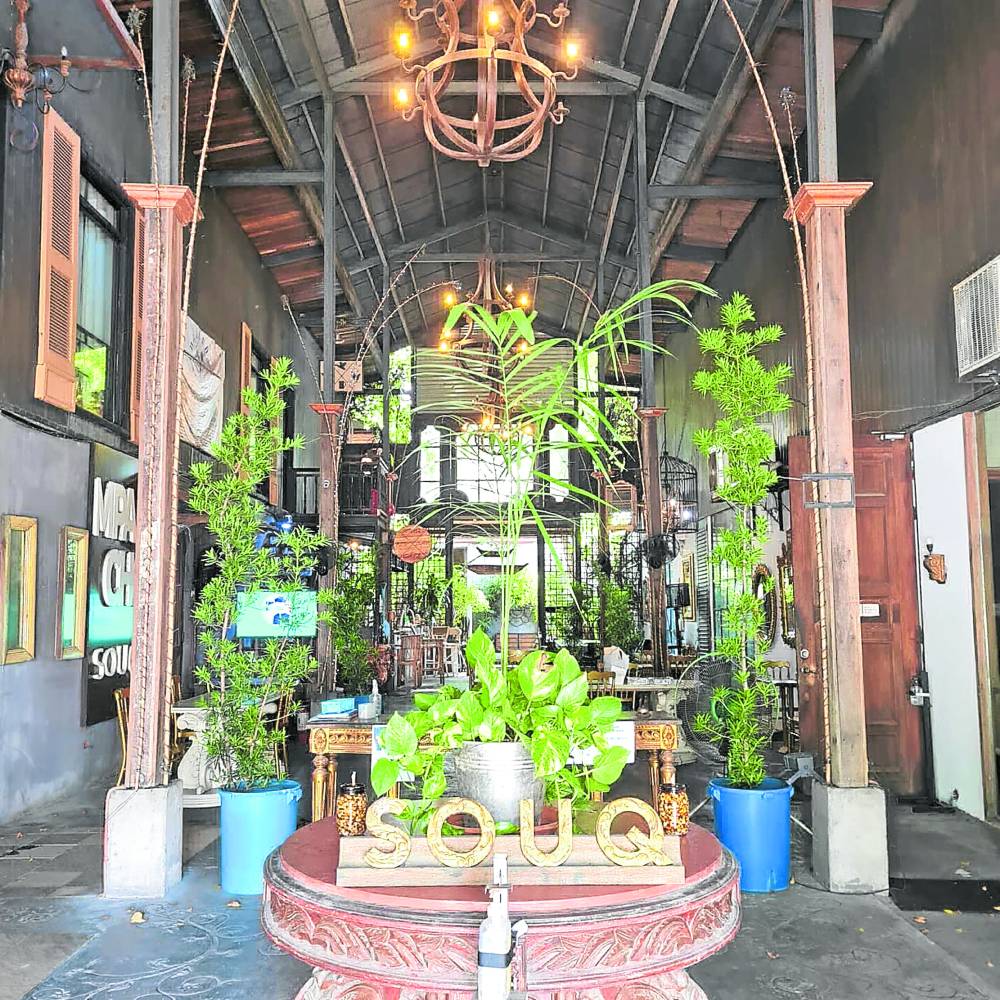 As its name suggests, SOUQ Pampanga (facebook.com/souqofficialaccount) is inspired by the souks or marketplaces found in Middle Eastern countries. Situated along Lazatin Boulevard in San Fernando, the restaurant has a rustic industrial vibe and features elegant woodwork by Pampanga's talented artisans. All the wood and metal are balanced out by the abundance of plants throughout the entire space.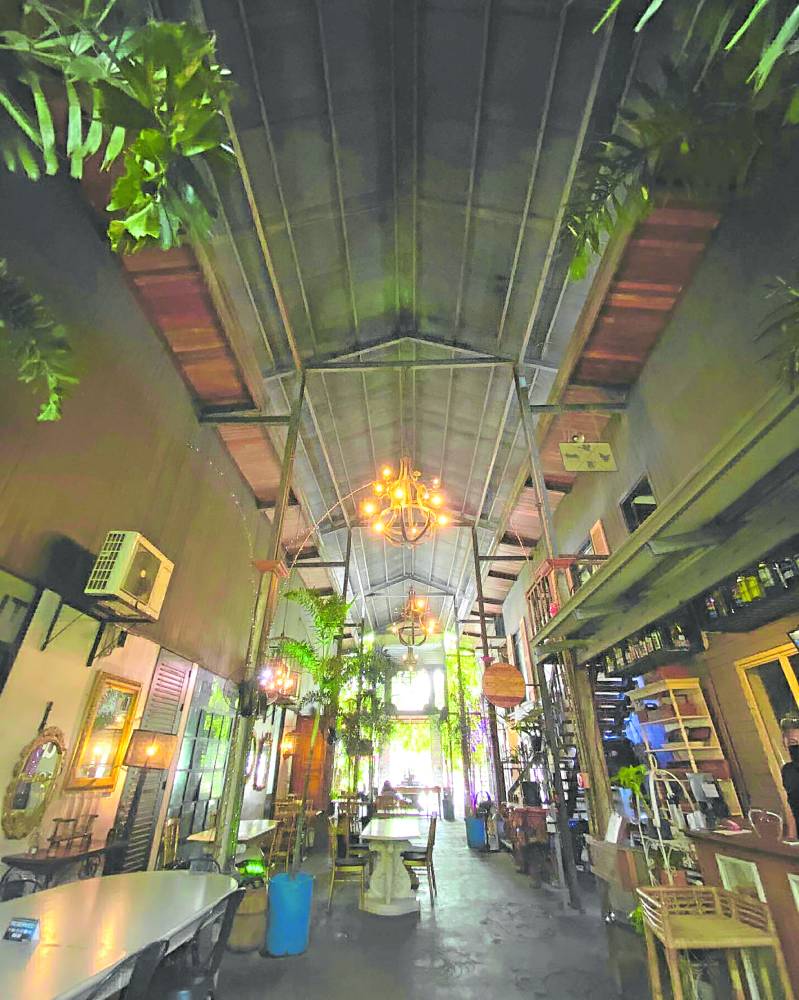 Aside from allowing diners to partake of delectable Kapampangan fare, SOUQ doubles as a showroom of home furnishings company More Than A Chair, a "descendant" of famed furniture maker Betis Crafts. We won't blame you if you end up going home not only with a full tummy but with a gorgeous piece of furniture as well.
Sources: Inquirer Archives, Guidetothephilippines.ph, Goingplaces.ph
Subscribe to INQUIRER PLUS to get access to The Philippine Daily Inquirer & other 70+ titles, share up to 5 gadgets, listen to the news, download as early as 4am & share articles on social media. Call 896 6000.