San Miguel acquires 46% of Skyway operator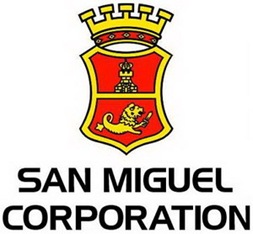 San Miguel Corp. (SMC) has raised its stake in the toll road business by taking over the company which controls Citra Metro Manila Tollways Corp., (CMMTC) the concession holder and operator of the 15-kilometer elevated Skyway toll road from Makati to Alabang.
In a disclosure to the Philippine Stock Exchange, SMC said that through its wholly-owned unit San Miguel Holdings Corp., it had accepted the invitation of the Citra group of Indonesia to acquire an initial 46 percent interest in Citra's Atlantic Aurum Inc. which has a controlling interest in CMMTC, the operator of the Skyway project.
About 180,000 passenger cars pass by the Skyway every day.
SMC was also given the option to acquire up to 51 percent of Atlantic Aurum at a later date.
Industry sources said this was the first step towards the three-way partnership in the toll road business being worked out by SMC with Citra and another toll road operator, Star Tollway Corp.
SMC, Citra and Star have likewise teamed up in the bidding for the P1.96–billion Daang Hari-South Luzon Expressway link road, the first infrastructure-building project auctioned by the Aquino administration under the public-private partnership (PPP) framework.
The conglomerate's entry into the Skyway project thus heats up competition with Metro Pacific Investments Corp., which likewise operates a network of toll roads and has likewise expressed interest in raising its interest in Skyway itself.
It was earlier reported that SMC was planning to merge local toll road operations and create a stronger entity that shall actively seek big-ticket infrastructure projects under the PPP framework. The end-goal is to pool their Philippine tollway interests to create a single vehicle with greater financial muscle.
San Miguel expects to bag majority or at least the single biggest stake in the consolidated entity.
Citra is a leading Indonesian infrastructure company whose core business includes expressway development and toll road operations.
Star Tollway, on the other hand, is led by Hong Kong-based group Cypress Tree Ltd. It operates the 19-kilometer Southern Tagalog Arterial Road from Lipa to Batangas City and has been tapped as a partner of San Miguel in other prospective infrastructure projects.
San Miguel is leading the construction of the Tarlac-Pangasinan-La Union Toll Expressway and the North Luzon East Expressway. The first project is an 88-kilometer expressway from La Paz, Tarlac (the end of the Subic-Clark-Tarlac Expressway) to Rosario, La Union.
Subscribe to INQUIRER PLUS to get access to The Philippine Daily Inquirer & other 70+ titles, share up to 5 gadgets, listen to the news, download as early as 4am & share articles on social media. Call 896 6000.