GSIS sets aside P17.79 billion in loan assistance for 'Odette' victims
MANILA, Philippines — The state-run Government Service Insurance System (GSIS) has set aside P17.79 billion for its emergency loan to members and pensioners in the six regions battered by Typhoon Odette last month.
In a statement on Friday, GSIS president and general manager Rolando Macasaet said the emergency loan program was being made available to active members who were living or working in the following regions placed under a one-year state of calamity after the onslaught of Odette: Mimaropa, Western Visayas, Central Visayas, Eastern Visayas, Northern Mindanao, and Caraga.
Old-age and disability pensioners living in these regions can also apply, Macasaet said.
GSIS data showed that up to 572,167 active members on top of 136,879 pensioners may qualify for loan assistance.
"Qualified loan borrowers with existing emergency loans may borrow up to P40,000 to pay off their previous emergency loan balance and still receive a maximum net amount of P20,000. Those without an existing emergency loan may apply for P20,000," Macasaet said.
"Qualified to apply are members who are in active service and not on leave of absence without pay, have no pending administrative or criminal case, and have a net take-home pay of not lower than P5,000 after all required monthly obligations have been deducted. Those that have due and demandable loan accounts (have arrears of over six months) are now allowed to renew their previous emergency loan from a different calamity," he added.
"Members with at least three months of paid premiums within the last six months prior to application date may already apply. Old-age and disability pensioners may apply for the loan if their resulting net monthly pension after loan availment is at least 25 percent of their basic monthly pension," according to Macasaet.
The loan will be slapped with a 6-percent-per-annum interest rate, payable in 36 equal monthly installments. In case the borrower dies, the loan will be deemed fully paid if payments were up to date, under a loan redemption insurance coverage.
But Macasaet did not say the application period for this emergency loan assistance program to "Odette" victims.
Macasaet urged applicants to file online via email or through the electronic GSIS member online (eGSISMO) system. Other contactless options included drop boxes at lobbies of GSIS offices or GSIS wireless automated processing system (Gwaps) kiosks, he added.
"If borrowers would opt to use email in filing the application, they must send the requirements to the email address of their handling branch office. The complete list of GSIS email addresses may be found in www.gsis.gov.ph/contact-gsis," Macasaet said.
"However, we request understanding and patience since most offices have intermittent internet connection and electricity to facilitate the processing of applications. Rest assured that loan applications will be processed the soonest possible time," he added.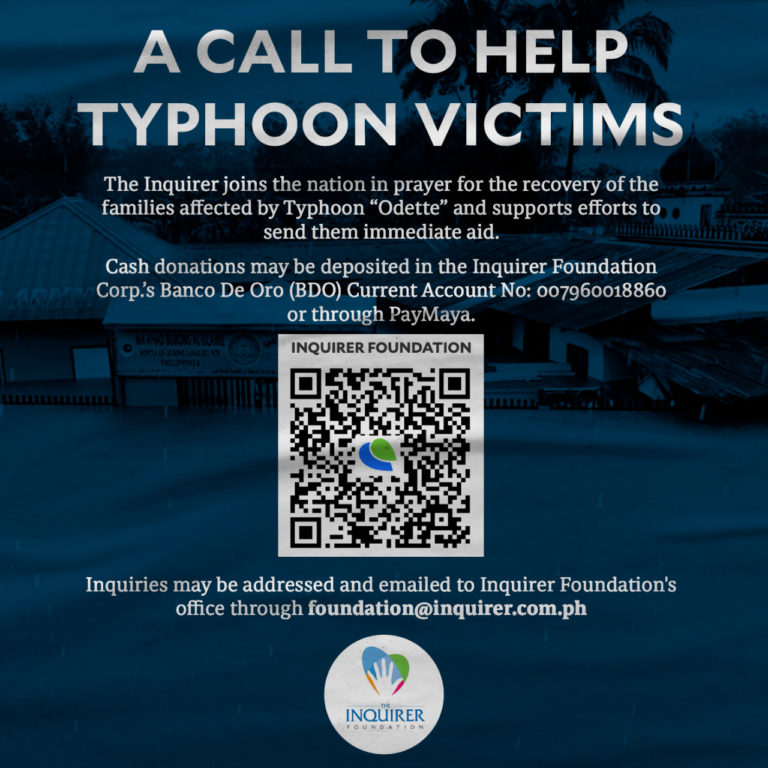 Subscribe to INQUIRER PLUS to get access to The Philippine Daily Inquirer & other 70+ titles, share up to 5 gadgets, listen to the news, download as early as 4am & share articles on social media. Call 896 6000.