PAL launches humanitarian mission for Odette survivors
MANILA, Philippines—Philippine Airlines (PAL) and sister company PAL Express mounted passenger recovery missions and flew essential supplies, like food and water, to areas and provinces worst hit by Super Typhoon Odette (Rai).
The PAL Group said trips were made to Siargao, Cebu, Tagbilaran, and Cagayan de Oro, carrying donations from the Tan Yan Kee Foundation, the Lucio Tan Group, various government agencies and nongovernment organizations.
PAL spokesperson Cielo Villaluna said the flag carrier used its 86-seater De Havilland Dash8-400 NG to transport humanitarian aid like food packs, water bottles and other necessities.
"PAL continues to engage with various stakeholders to provide support for the typhoon affected provinces," Villalua said in a statement on Monday (Dec. 27).
According to PAL, the Tan Yan Kee Foundation donated 500 boxes of mineral water bottles. The PAL Group also carried 430 individuals—both residents and stranded passengers—from Siargao over several recovery missions from Dec. 19-24.
"It is a privilege for the PAL Group to be of service to our stranded countrymen in Siargao. This is our way of assisting the government in its rescue and relief efforts," Bonifacio Sam, PAL Express president, said in a statement.
TSB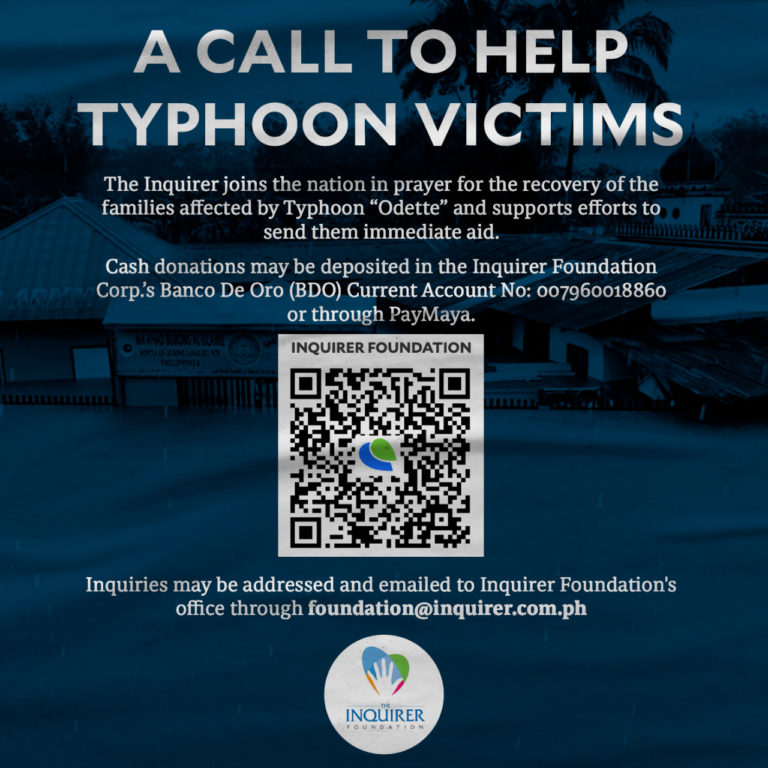 Subscribe to INQUIRER PLUS to get access to The Philippine Daily Inquirer & other 70+ titles, share up to 5 gadgets, listen to the news, download as early as 4am & share articles on social media. Call 896 6000.