BIR eases tax payment procedures in areas worst hit by Odette
MANILA, Philippines—The Bureau of Internal Revenue (BIR) has made it easier for taxpayers, who can still afford to settle taxes despite damage wrought by Super Typhoon Odette on livelihood and properties, to remit their payments.
In an advisory, Internal Revenue Commissioner Caesar Dulay said taxpayers hit by last week's Category 5 typhoon may file their returns and pay corresponding taxes at the nearest BIR-authorized agent-banks outside of the revenue district office where they were registered.
They may also remit taxes through revenue collection officers nearest to them, Dulay said.
"Due to the slow and intermittent internet connections due to typhoon 'Odette,' eFPS and eBIRForms taxpayers/users may manually file returns and pay the corresponding taxes due thereon," Dulay said, referring to the electronic tax-payment channels which may not be accessible in typhoon-battered areas.
"No penalty shall be imposed for the wrong venue filing of returns and payment of taxes," Dulay assured.
Dulay said revenue collection officers can receive cash or check payments, as long as made payable to the BIR.
"Since the mobile revenue collection officer system is also affected by the slow and intermittent internet connections, revenue collection officers shall issue manual revenue official receipts for all tax payments to be accepted," Dulay said.
Last Thursday (Dec. 23), Finance Secretary Carlos Dominguez III said the BIR was already crafting revenue regulations or guidelines related to the state of calamity declared in the regions of Mimaropa, Western Visayas, Central Visayas, Eastern Visayas, Northern Mindanao, and Caraga due to Odette, for a one-year period starting Dec. 21.
Dominguez had said the government will extend tax deadlines as a form of relief to corporate and personal taxpayers in areas flattened by Odette.
TSB
The business headlines in under one minute
[forminator_form id="356780"]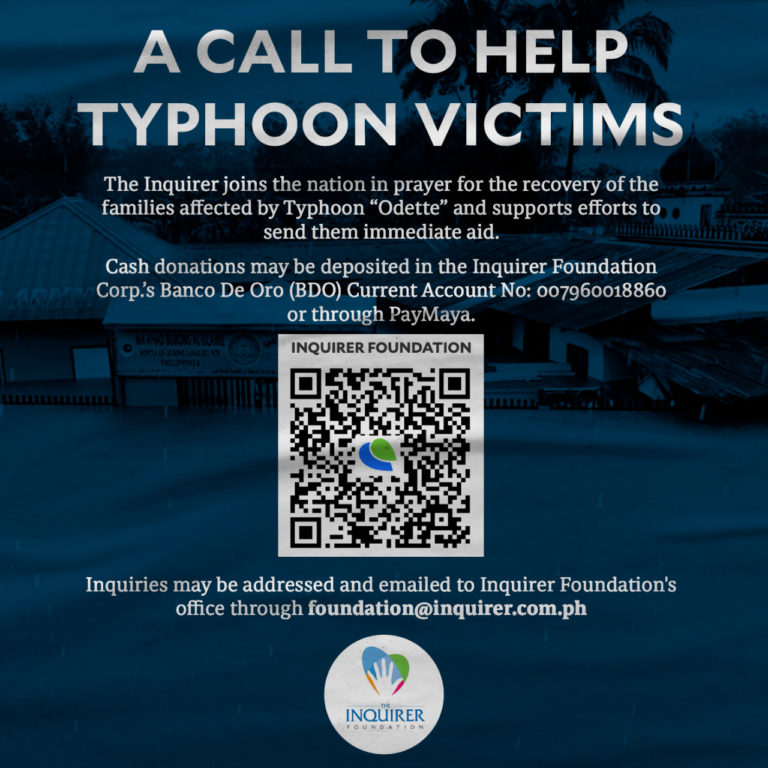 Subscribe to INQUIRER PLUS to get access to The Philippine Daily Inquirer & other 70+ titles, share up to 5 gadgets, listen to the news, download as early as 4am & share articles on social media. Call 896 6000.