IC assures fast-track of insurance claims for Odette damage
MANILA, Philippines—The Insurance Commission (IC) on Monday (Dec. 20) assured that private insurers will fast-track payout releases for claims related to the extensive damage wrought by Super Typhoon Odette in the Visayas and Mindanao on Dec. 16.
Insurance Commissioner Dennis Funa told the Inquirer that the IC, as the industry's regulator, will direct life and non-life insurance firms to quickly process claims.
Funa said that as hundreds of lives were lost to Odette's fury, their life insurance or micro-insurance, if they have such coverage, will be paid out.
"Personal accident coverage would also be a factor," Funa added.
Crops damaged by the typhoon may also be covered by cheap micro-insurance products being made available to farmers and fisherfolk. At present, the majority of micro-insurance products in the Philippines covered agriculture, health, and pre-need.
Also, flattened commercial properties can expect disbursements to cover property damage, Funa said.
Damaged motor vehicles may also be disbursed if they were covered by "acts of God" or "acts of nature" provisions in their insurance policies.
While the IC does not have an estimate of potential payouts to Odette's victims yet, its data showed micro-insurance coverage paid due to the onslaught of Typhoons Rolly and Ulysses in 2020 amounted to P39.1 million and P21.9 million across a total of 35,915 claims.
TSB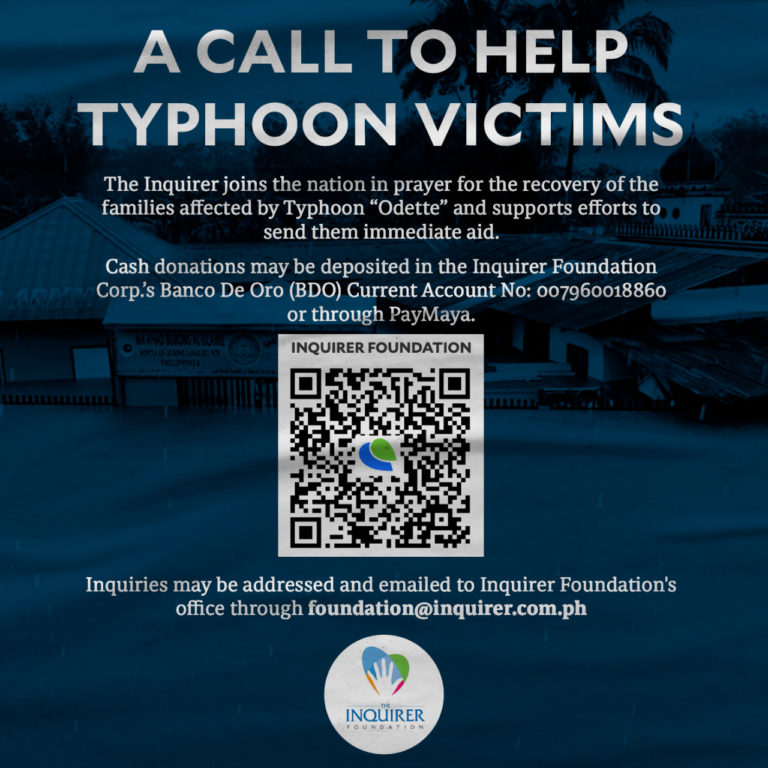 Subscribe to INQUIRER PLUS to get access to The Philippine Daily Inquirer & other 70+ titles, share up to 5 gadgets, listen to the news, download as early as 4am & share articles on social media. Call 896 6000.