P120.22 billion COVID-19 funds still unspent as of end-September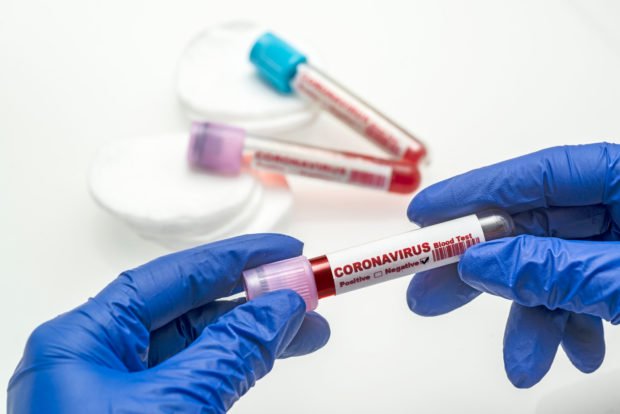 MANILA, Philippines — Implementing agencies have yet to spend P120.22 billion in pandemic response funds or nearly a fifth of the total of P690.26 billion released by the Department of Budget and Management (DBM) during the past one-and-a-half years to fight COVID-19.
The latest DBM data showed that disbursements or actual spending of money set aside for COVID-19 response under the Bayanihan 1 and 2 Laws plus last year's and this year's national budgets reached P570.04 billion as of September 30.
Obligations — projects already awarded to contractors for implementation — reached a higher P637.97 billion, some of which the DBM noted in a statement can still be spent up to the end of this year. To recall, President Rodrigo Duterte had extended the validity of the P4.1-trillion 2020 budget — where some budget items had been realigned for COVID-19 response — up to December 31, 2021.
As of end-September, P357.85 billion were spent and P369.08 billion were obligated from the P387.93-billion Bayanihan to Heal as One Act or Bayanihan 1, which took effect from March to June of last year.
"[Bayanihan 1] funds amounting to P10.1 billion, which were charged against the 2020 GAA, are still valid for disbursement until the end of this year," the DBM said.
Out of the P6.46-billion regular budget items in the 2020 general appropriations act (GAA) which funded COVID-19 response, P4.41 billion have been disbursed and P5.01 billion obligated.
In the P214.12-billion Bayanihan to Recover as One Law or Bayanihan 2 whose extension lapsed in June, disbursements to date amounted to P190.2 billion, while obligations were a bigger P204.07 billion.
"Only P4.56 billion [from Bayanihan 2 funds] can still be utilized by implementing agencies until Dec. 31, 2021. The rest was reverted to the general fund, following the expiration of the special appropriations and 2019 continuing appropriations last June 30," the DBM said.
Of the P81.75 billion set aside for programs, activities, and projects to address the health and socioeconomic impact of COVID-19 under the P4.51-trillion 2021 GAA, disbursements reached only P17.57 billion in September, even as obligations were larger, at P59.82 billion.
"Agencies have until December 31, 2021, to obligate and disburse the remaining P23.38 billion and P42.84 billion, respectively" from the 2020 and 2021 budget items, the DBM said.
DBM data showed that in this year's budget, the Department of Health (DOH) — the lead agency in pandemic response — spent as of September just P15.03 billion out of its total of P77.23 billion in allotments to cover COVID-19 vaccine procurement and special risk allowances (SRAs) for public health workers.
From last year's budget, the DOH's allotments for COVID-19 response totaled P3.44 billion, of which P2.08 billion were already disbursed.
Government agencies had admitted delays in spending against the prolonged COVID-19 pandemic due to bureaucratic red tape.
The expiration of some budget items due to sluggish spending had forced the DBM to look for savings to fund some new or delayed COVID-19 response measures.
"Additional releases during the third quarter of 2021 were charged from the 2021 GAA following the expiration of the validity of funds under the Bayanihan 1 and 2 laws. These include the payment for the COVID-19 SRAs of public and private health workers, purchase of COVID-19 vaccine ancillaries, procurement of RT-PCR testing kits, and renewal of contracts for the hiring of healthcare professionals, among others," the DBM said.
For more news about the novel coronavirus click here.
What you need to know about Coronavirus.
For more information on COVID-19, call the DOH Hotline: (02) 86517800 local 1149/1150.
The Inquirer Foundation supports our healthcare frontliners and is still accepting cash donations to be deposited at Banco de Oro (BDO) current account #007960018860 or donate through PayMaya using this link .
Subscribe to INQUIRER PLUS to get access to The Philippine Daily Inquirer & other 70+ titles, share up to 5 gadgets, listen to the news, download as early as 4am & share articles on social media. Call 896 6000.