Seeing rosy prospects amid the pandemic
Despite the highly challenging environment, Cebu Landmasters Inc. remained bullish of its prospects as it intends to pursue six more project launches this year, owing to a sustained demand and a resilient real estate business in Visayas and Mindanao.
Next year, the homegrown Cebu-based developer is even eyeing to launch 13 to 15 more housing projects across VisMin, according to Franco Soberano, executive vice president and chief operating officer of Cebu Landmasters. This plan will be supported by the company's existing 104-ha landbank, spread across 11 key locations.
"For our residential sales, surprisingly, we're doing better than last year… For 2021, we are launching 13 to 15 new projects because (most of our projects) are already 90 to 100 percent sold. This year, we are on track. We're still preparing to launch six remaining projects," Soberano disclosed on Monday.
This aggressive expansion plan follows Cebu Landmasters' launch earlier this year of five residential projects valued at P5.5 billion, even while the country was in the midst of the pandemic and the stringent lockdowns imposed starting March. The company even expanded to new locations including Iloilo, Bohol, and Ormoc in Leyte.
"We are pleased to serve new residential homeseekers in VisMin, where demand for residential housing has proven to be a bright spot in the region's economy. There has been sustained demand from both local and OFW buyers, which has enabled CLI to surpass our reservation sales performance in 2019. The housing backlog has never been more pronounced than now due to the pandemic, and it's our shared responsibility to address this backlog as best we can," Soberano said.
Pre-pandemic level
Soberano reported that while the company had seen a slight dip in its revenues and net income, it is already close to matching its pre-pandemic financial performance in 2019.
Cebu Landmasters posted a four percent dip in its consolidated revenues to P5.7 billion in the first nine months, while its attributable net income fell by 9 percent to P1.5 billion.
Reservation sales meanwhile rose by 14 percent year-on-year to record high of P10.5 billion, on the back of a stable buyer appetite in the VisMin market. This boost in reservation sales is said to translate to P17.9 billion in unrecognized revenues, or an 18 percent increase, and sustained earnings in the near future.
Cebu Landmasters chief finance officer Grant Cheng noted that demand was particularly strong from local buyers. Before overseas Filipino workers accounted about 30 to 40 percent of the demand for economic housing, but this dropped to about 20 to 22 percent during the pandemic.
"But if you see the amount of sales and revenues, (the drop was) quickly replaced by demand from Philippine-based buyers. It means that there are several layers of demand we can still be addressing had we chosen to expand faster. The (demand from OFWs) was quickly replaced," Cheng explained.
For the last quarter of the year, Soberano said they expect to see stronger OFW inflows and the general consumer outlook in VisMin to bounce back as local businesses reboot operations. He also expects business process outsourcing (BPO) firms to continue expanding in the region.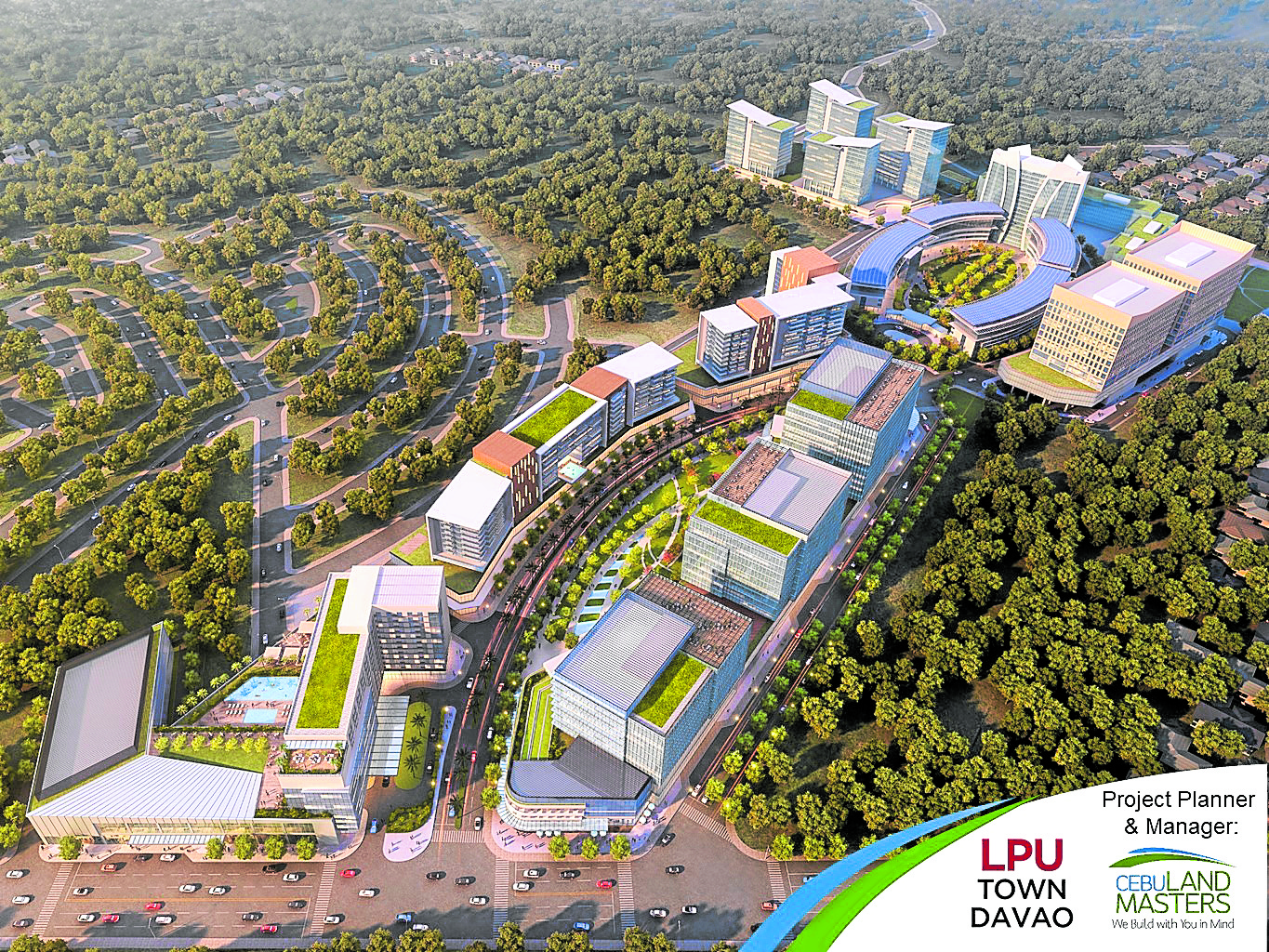 Stable occupancy
Cebu Landmasters' leasing portfolio, comprised of retail spaces and offices, has meanwhile seen a stable rate of 87 percent in the first nine months of the year.
"Several of our (projects) in our current leasing portfolio are located in our mixed use or residential developments so occupancy has remained good because these are really support retail for our residents and for our mixed use components so there's a captured market," Soberano explained, noting that the slight decline in lease revenues were due to the rental concessions they offered to tenants struggling with business disruptions amid the pandemic.
The company is expected to end the year with a gross leasable area of 27,551 sqm following the completion and turnover of its four-star Berde rated office building, Latitude Corporate Center, in the fourth quarter.
"For our hotel portfolio, timing again is on Cebu Landmasters' side. We have a portfolio of seven properties, but only one is currently operating. And the one that is currently operating is Citadines Cebu City, which started (operating) in September 2019, and was able to achieve a 67 percent occupancy rate to date," Soberano disclosed.
He explained that Citadines Cebu City catered to business process outsourcing companies that housed their employees during the lockdown and to returning OFWs. It has continued operations until present because of its sustained demand and occupancy rate. The hotel posted a revenue of P49.3 million in the first nine months in 2020.
Subscribe to INQUIRER PLUS to get access to The Philippine Daily Inquirer & other 70+ titles, share up to 5 gadgets, listen to the news, download as early as 4am & share articles on social media. Call 896 6000.