Ben O. de Vera
Insurers told to speed up payments of Ulysses damage, death claims
MANILA, Philippines—The Insurance Commission (IC) on Thursday (Nov. 19) ordered all insurers in the country to fast-track payments for insurance claims resulting from damage wrought by Typhoon Ulysses last week.
Insurance Commissioner Dennis B. Funa already issued circulars mandating all insurance and reinsurance companies, mutual benefit associations (MBAs), pre-need firms and health maintenance organizations (HMOs) to pay claims for damage and loss of life and property as a result of Ulysses and another typhoon, Rolly.
Funa noted that Ulysses inflicted P6.4 billion in damage to infrastructure on top of a death toll of 69.
Rolly, the world's strongest tropical cyclone in 2020, resulted in P6.7 billion in agriculture and infrastructure damage and 20 deaths.
Against this backdrop, Funa issued rules for quicker processing and payments of claims to all entities regulated by the IC.
Funa ordered a relaxation and streamlining of existing procedures and mechanisms for claims and easing of rules on claim notices and deadlines on completing requirements.
He also asked insurers to give better service to survivors of the two typhoons.
In a text message, Funa said since the typhoons were fairly recent, the IC has yet to determine the amount of claims that insurers would pay.
"We cannot speculate," Funa said. "We will be monitoring as to the payments," he said.
TSB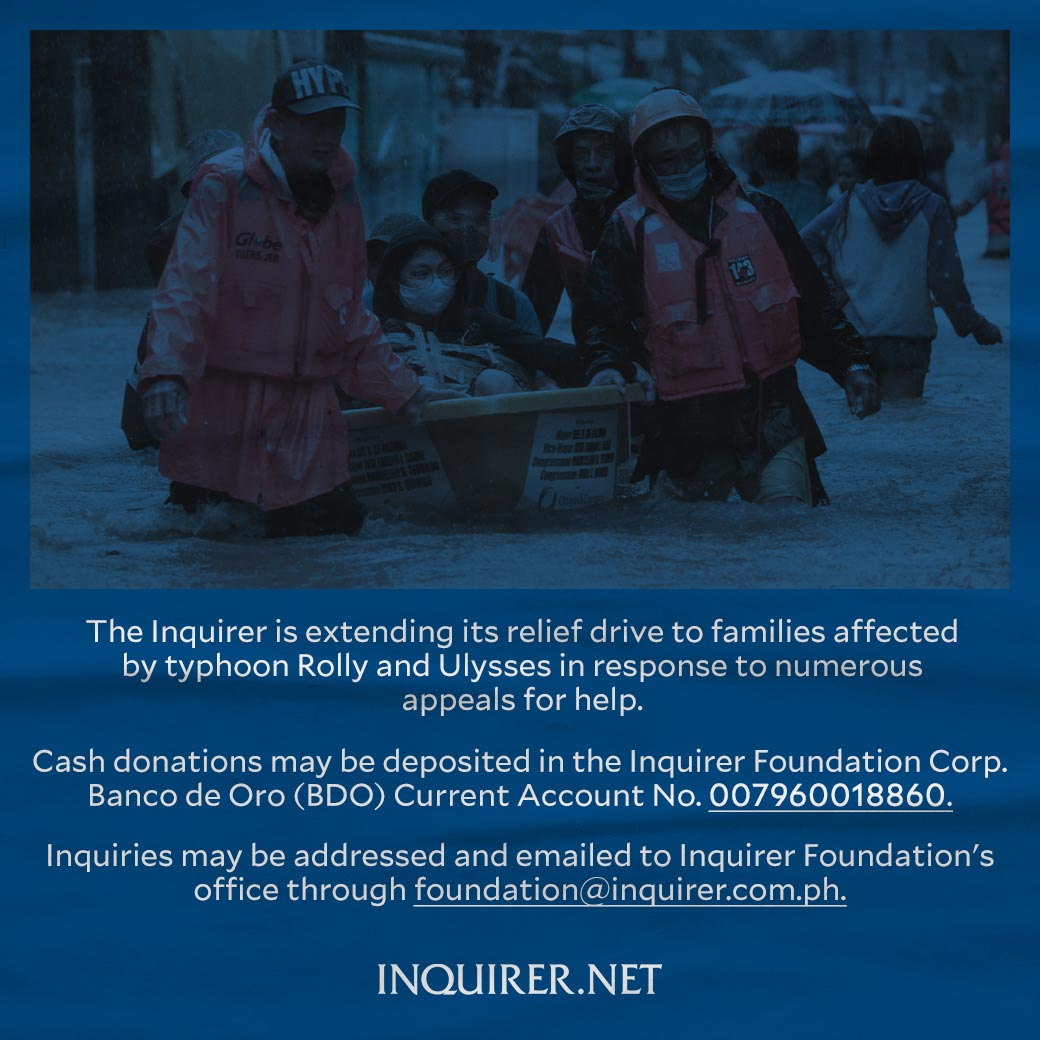 Subscribe to INQUIRER PLUS to get access to The Philippine Daily Inquirer & other 70+ titles, share up to 5 gadgets, listen to the news, download as early as 4am & share articles on social media. Call 896 6000.