Rolly damage to power facilities reaches P 344.7M
The cost of damage that Typhoon "Rolly" inflicted on electric cooperatives was so far assessed at a total of about P344.7 million as of Nov. 7, according to the National Electrification Administration (NEA).
Worst hit were First Catanduanes Electric Cooperative with P133 million worth of damage, Camarines Sur 3 Electric Cooperative (P82.3 million), Camarines Sur 4 (P39.4 million), and Quezon 1 (P36.5 million).
The NEA said electricity services had already been restored for close to 1.2 million households that were affected in the Bicol, Calabarzon, Mimaropa and Eastern Visayas regions.
This means that about 900,000 households were still without electricity, mostly in Catanduanes, Camarines Sur and Sorsogon in Bicol.
To speed up restoration of services, distributors in the regions have deployed personnel through Task Force Kapatid, a cooperative-initiated campaign that gets reactivated in the aftermath of calamities.
The Manila Electric Co., through its social development arm One Meralco Foundation, has joined the task force's efforts and sent 206 engineers, linemen and support employees to help in the power restoration in Albay, Catanduanes and parts of Camarines Sur.
As of Saturday morning, National Grid Corp. of the Philippines has reenergized transmission lines in Sorsogon and parts of Albay and is now delivering supply from the Bacman geothermal power plant complex. INQ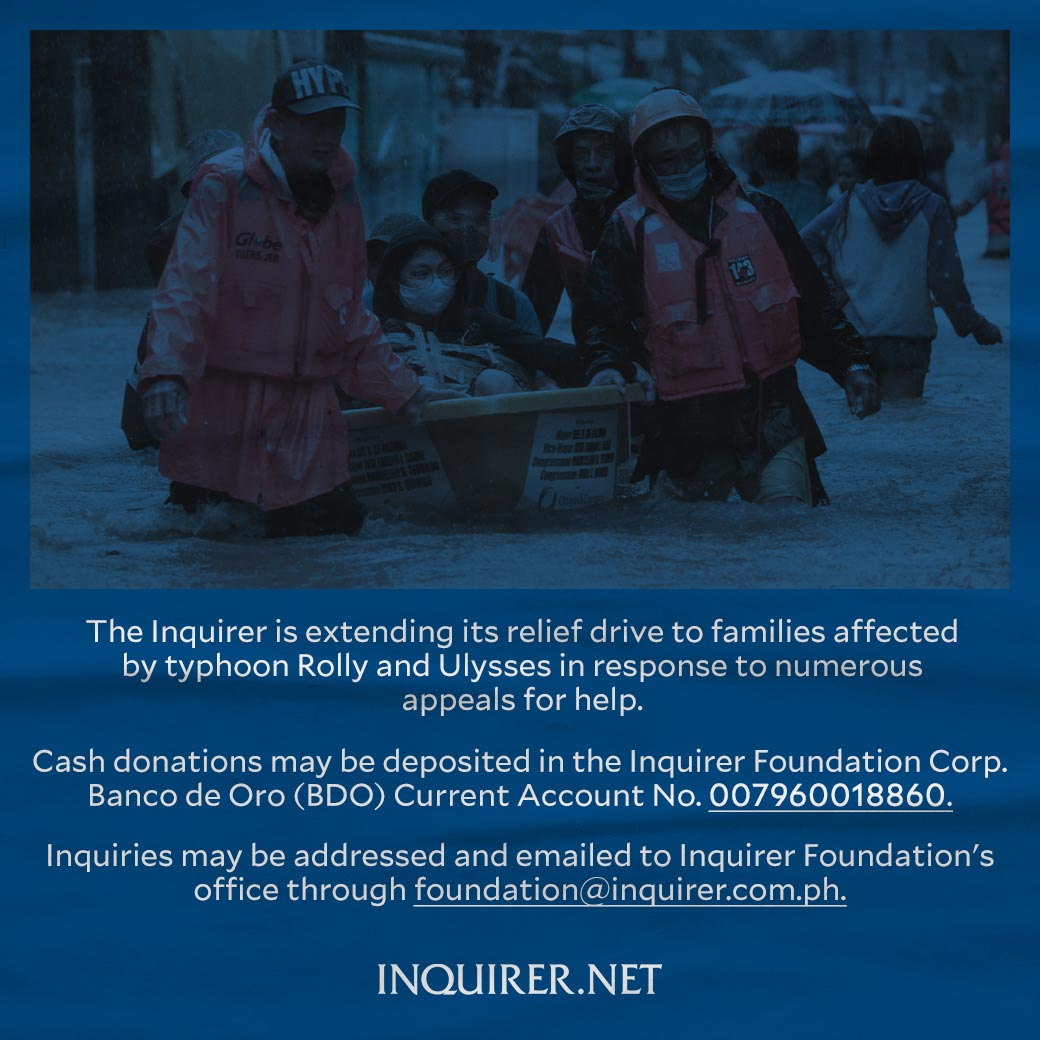 Subscribe to INQUIRER PLUS to get access to The Philippine Daily Inquirer & other 70+ titles, share up to 5 gadgets, listen to the news, download as early as 4am & share articles on social media. Call 896 6000.