The future of online selling services is here
This is the next step in the evolution of retail in the Philippines. Whether because of circumstance or choice, sellers are no longer limited by brick-and-mortar spaces and have instead moved online and unto social media platforms, taking advantage of the networks of people and the speed of technology.
Even before the COVID-19 pandemic, Filipinos had already started falling in love with the convenience and the variety offered by online sellers, but with the pandemic changing the retail landscape as we knew it, online selling has become a necessity and a catalyst for growth for e-commerce in the Philippines, with packages being shipped constantly, whether containing that perfect outfit or much-needed groceries. Remitting money became a lifeline. 
Many businesses that didn't have delivery or an online aspect prior to the pandemic needed to have both in order to survive, and now countless new businesses boast both from the beginning. This is how Filipino buy and sell now. They count down to join online sales offering crazy discounts. If you need it, you'll find it online or on social media. The same is true if you want to sell anything. 
Now in the new normal, online buying and selling, as well as delivery services, are prerequisites for maintaining a thriving retail business or growing a budding one. Retailers have never needed faster, more reliable and more convenient tools for their businesses. Whether you are a Social Seller running his or her own microbusiness, an entrepreneur who needs a bigger online presence for visibility, an entrepreneur who starting up, a seller just trying something new, or a seller using an inferior service partner, you are only as good as your logistics partner.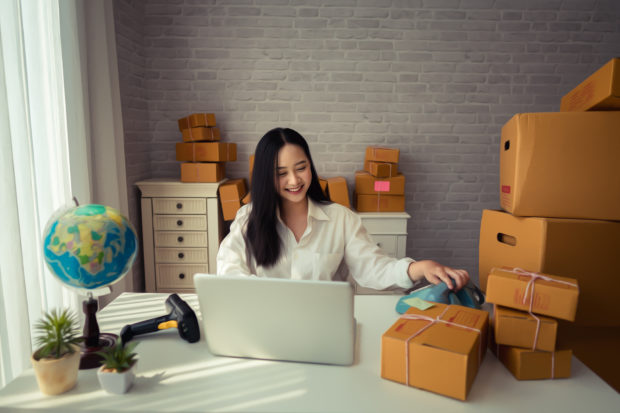 And as history has shown us, no one moves the Filipino like LBC.
As it has done for over 60 years, LBC steps up to provide the perfect service they require. Through the years, LBC has changed lives and built businesses by innovating to move the market forward. The country's market leader in providing all of a retailer's needs, LBC revolutionized the market with 24-hour door-to-door delivery and now ushers in a new era of even more agile social selling services, because nobody likes to move it like LBC. 
Enter LBC Online. LBC Online does away with the hassle and the guesswork of payments and moving product. The LBC Online dashboard, accessible from your devices, allows sellers to track their shipments, expedite transactions at LBC's strategically located branches and make the payment process painless. LBC Online will transform your ability to sell, deliver, and get paid online, doing away with so many of the hurdles that get in the way of super-charging your startup.
LBC Online has long innovated technical next steps, and LBC Online isn't just the same old services with a fresh coat of paint. Think of how much better, faster, and reliable your business can be if you don't need to worry about having to drop off our item, meet your buyer or even make sure you get your cash?
Among LBC Online's most attractive features are its Cash on Pickup (COP) and Cash on Delivery (COD) services. 
Want an LBC branch to serve as your "store"? COP allows social sellers to take advantage of LBC's easy-to-find 1,400 branches: They can leave their items there to be picked up with the payment to be made there as well to LBC staff, all to be arranged even before you go to the branch. No long waits, no empty-handed returns. Just use LBC Online.
Need to have your items delivered and the payment picked up? Use LBC Online. The COD service allows LBC to deliver items to buyers and receive the payment for them door-to-door. These services do away with the hassle of meet-ups and drop-offs. Items get moved and delivered immediately and payments made without the social seller experiencing any inconvenience.
Beyond the utility of LBC Online service, LBC is also building a new world of connections between the new breed of social sellers. Welcome to your new preferred social seller destination: SoShop!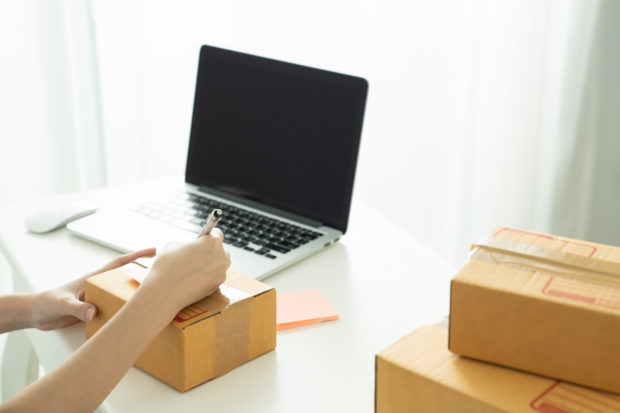 LBC is linking people of like minds and determination with SoShop! Community, an online exchange for the best advice, answers, promotions, and even exclusive opportunities to buy and sell from each other's businesses. That's just the beginning because there's also SoShop! Bazaar, an online bazaar which will feature live selling, celebrity buyers and sellers, raffles, games, live entertainment, and skill sessions! The first SoShop! Bazaar is coming real soon, on November 28-29, 2020 so sign up now and be part of this exclusive marketplace. 
LBC Online is the only business solutions partner a burgeoning social seller and online store needs. 
LBC has come a very long way since it was founded in 1945 as a brokerage and cargo agent, but today's LBC boasts an ever-expanding network of over 3,000 branches, hubs, and warehouses in more than 30 countries. If there is any logistic partner that can completely change the way you do online business is LBC.  In a country where people say "ipa-LBC mo yan" to mean to have something couriered, LBC Online is the prime mover of Philippine e-commerce. By: Ruel S. De Vera
ADVT.
Subscribe to our business newsletter
Subscribe to INQUIRER PLUS to get access to The Philippine Daily Inquirer & other 70+ titles, share up to 5 gadgets, listen to the news, download as early as 4am & share articles on social media. Call 896 6000.