Telcos PLDT, Globe at work to restore full network services in areas hammered by Typhoon Rolly
MANILA, Philippines—Telecommunications giants PLDT Inc. and Globe Telecom said on Monday (Nov. 2) they were working to restore full network services in areas hit hard by Typhoon Rolly (international name Goni).
Both companies said the Bicol region and the provinces of Camarines Sur and Albay continue to suffer disruptions in mobile communications mainly due to the loss of power supply as a result of 2020's most powerful storm.
Globe said in a statement that up to 90 percent of its wireless services for calls, SMS and internet was down in areas hit hardest by Rolly because of massive power failure. PLDT said areas, like Batangas and Marinduque, were also suffering from disrupted services.
Debris is also hampering access to areas damaged by the typhoon, slowing down restoration efforts.
Both Globe and PLDT have also deployed free wifi, free calling and charging hubs. PLDT, which owns Smart Communications, said these are available in Aurora, Bataan, Bicol, Bulacan, Pampanga, Tarlac and Zambales.
The National Telecommunications Commission on Sunday (Nov. 1) directed the telcos to "fast track the repair and restoration of telecommunication services in the affected service areas."
The telcos have also launched relief efforts while repairs are underway. PLDT sent food packs to families alongside PLDT-Smart Foundation, Alagang Kapatid Foundation and the Philippine Business for Social Progress.
Globe is distributing food packs to an initial 3,200 families in Bicol in partnership with ABS-CBN Foundation Inc. and Rise Against Hunger Philippines Inc.
Airports
The Manila International Airport Authority (MIAA) said on Monday the Ninoy Aquino International Airport resumed operations as of 10 a.m. after a 24-hour shutdown.
MIAA General Manager Eddie Monreal said a total of 83 passenger flights were cancelled or postponed but Naia itself took "no significant damage."
Monreal also said it would also take a day to accommodate recovery flights due to the sharp drop in operations because of the COVID-19 pandemic.
Airlines had been advised to coordinate with the Civil Aviation Authority of the Philippines (CAAP) on the status of airports damaged by Typhoon Rolly, according to CAAP director general Jim Sydiongco.
Virac Airport, which serves Catanduanes, has stopped operations since Oct. 31 at 2:00 p.m., CAAP said.
The typhoon wrought serious damage to the passenger terminal, fire station, administration building and car park of Naga Airport. CAAP estimated damage to cost P5.5 million.
"The damage was mostly in the form of dismantled ceilings and blown away roofing and window panels caused by the strong winds of Typhoon Rolly," CAAP said.
Flights at Naga Airport resumed at 7:45 a.m. on Monday. Legazpi Airport suffered minimal damage and flights have resumed at 6:00 a.m.
CAAP said Bicol International Airport saw damaged glass panels in its passenger terminal while Masbate Airport did not incur any damage and was operational as of Monday.
TSB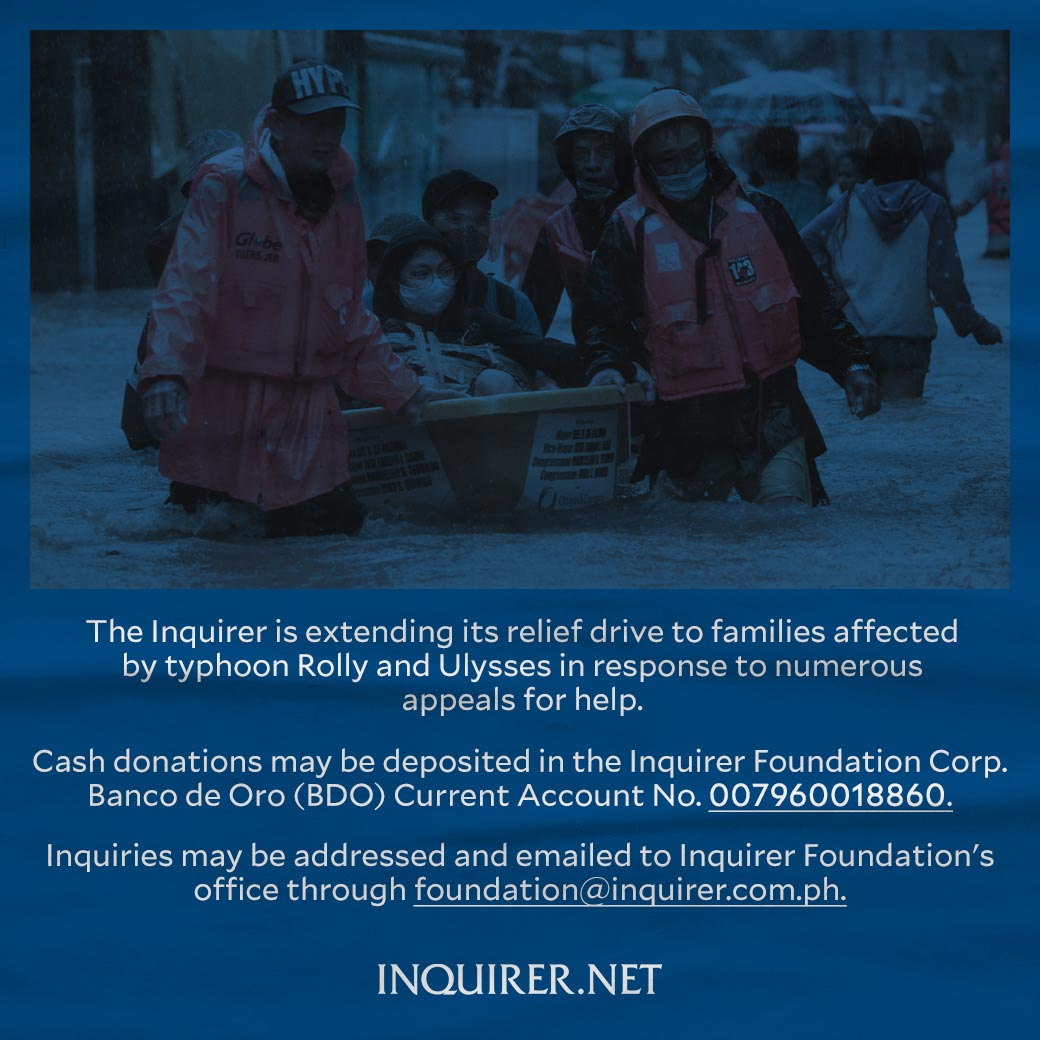 Subscribe to INQUIRER PLUS to get access to The Philippine Daily Inquirer & other 70+ titles, share up to 5 gadgets, listen to the news, download as early as 4am & share articles on social media. Call 896 6000.