ALI hits a 'Cresendo' of great excitement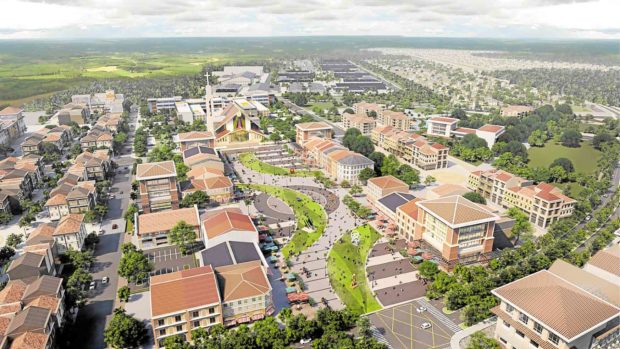 There's a crescendo of excitement taking over the burgeoning City of Tarlac.
This, after Ayala Land Inc. (ALI) broke ground for a new estate, which would transform what was formerly a 290-hectare staging area for a sugar mill into a progressive new downtown that takes inspiration from the city's own población.
Cresendo, the newest estate from ALI, promises "the highest point" in enterprise and employment, enrichment, education and environment—deemed as today's life's essential—in Central Luzon. With the project, ALI wants to bring to Tarlac its expertise in creating masterplanned, sustainable communities as evident in its 28 estates, which are spread in 55 growth centers across the country.
"Cresendo is uniquely designed to be modern yet familiar to most Filipinos," said John Estacio, Cresendo estate head and ALI AVP.
With an investment of P18 billion, the estate will provide the conveniences and opportunities in a modern, urban setting while keeping the comfort, familiarity and charm of local living. It will feature a diverse mix of residential dwellings, commercial districts, an industrial park, institutions and open spaces, all of which are sure to attract local and international markets, and propel economic growth in Tarlac.
Gracing the groundbreaking ceremony with Estacio were ALI SVP Meean Dy, Rep. Victor Yap, ALI CEO and president Bobby Dy, Tarlac City Mayor Cristina C. Angeles, MDC president Dan Abando, Barangay Central chair Angelito Torres, and Don Bosco vice rector Fr. Eduardo Hila—all of whom had expressed optimism about the new project.
"We are very excited for this new development because it is expected to usher in a new era of growth and progress, and we are glad that Ayala Land is one of our most valued partners in the realization of our development goals," said Angeles.
Cresendo will rise in Barangay Central, which is highly accessible via land, sea and air. The site of the new estate is just past the Hacienda Luisita exit of the Subic-Clark-Tarlac Expressway (SCTEx) and MacArthur Highway. It will also be accessible through the Tarlac-Pangasinan-La Union Expressway (TPLEx) and through another future infrastructure project, which is the Central Luzon Link Expressway (CLLEx). Nearby landmarks include the Luisita Golf and Country Club, and Ninoy Aquino Center.
The property will be inspired by the centrality of the población or bayan in the provincial setting. Given this, it will have a 30-ha urban core comprised of a central plaza, school, commercial center and a church. At 1.5 ha, the Cresendo central plaza will be as big as the Tarlac City Plazuela. The traditional will be infused with modern conveniences and best practices in building large-scale sustainable estates. Surrounding the central plaza will be a commercial district which will take up 11 percent of the whole estate. It will be dotted with commercial buildings with areas ranging from 500 sqm to 2,000 sqm.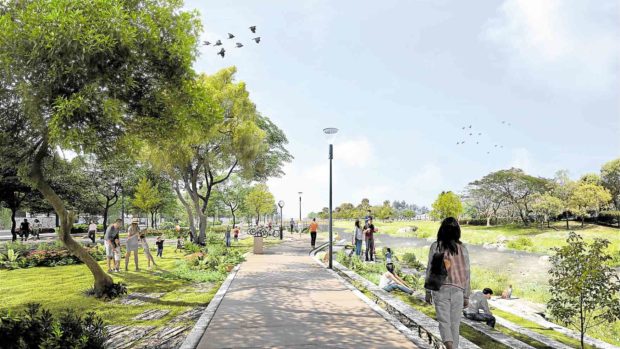 "Our vision is to encourage more homegrown entrepreneurs and new businesses at Cresendo," noted Estacio. The smaller units, known as shophouses, will cater to homegrown enterprises and aspiring entrepreneurs—one of many opportunities that businesses here of any size can rise within the district.
"The urban core of Cresendo is masterplanned to put people first," Estacio said. "It creates vibrant, safe and interesting walking paths around the community. One can peruse ground floor retail while walking around the neighborhood, or cross over to pocket parks and promenades, view public art and installations from the plaza to the church, the market or the school."
The school mentioned here is the Don Bosco Technical Institute Cresendo, which will open a senior high school in 2022 to cater to the families residing in Cresendo and nearby communities. Don Bosco will also open in 2025 a Technical Vocational Education and Training Center, which will train individuals for the requirements of the industrial park within the estate, among others.
Cresendo Industrial Park, which is set to open in 2022, make up another 11 percent of the property that will cater to light and medium industries. Confirmed locators now include factory buildings for lease, as well as logistics and warehousing companies. In full swing, the industrial park is expected to generate approximately 2,000 jobs.
ALI will meanwhile offer various lot sizes ranging from 1,200 sqm to 10,000 sqm, for sale at P6,000 to P9,000 per sqm. The industrial park will have highway-grade concrete roads, digital hybrid fiber-optic telecommunication network, and a trusty supply of power and water.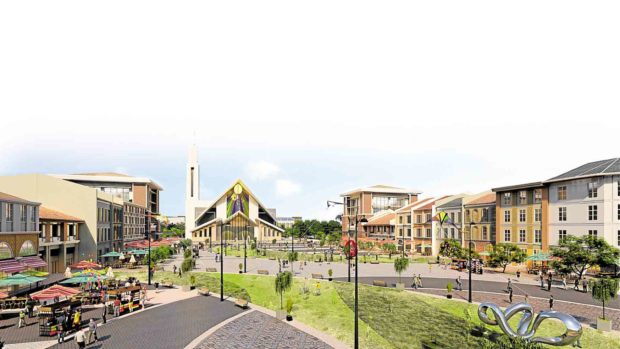 Connecting the active central plaza to the quieter River Terraces and living zones will be a 1.5-kilometer greenway. Trees endemic to the area will line the stretch of the road, which will also have dedicated pedestrian and bike lanes. Three-meter wide sidewalks and arcaded walkways prove the estate's dedication to the pedestrian-centric design. Pocket parks and promenades will be accessible to estate residents and visitors, too. A total of 31 percent of the estate will be dedicated to open spaces.
ALI is building the Cresendo River Terraces as it recognizes the importance of community spirit in provincial living. This will function as a community convergence point with its landscaped gardens, jogging paths and viewing deck. It will also serve as the estate's detention pond.
Avida Land will build the first residential village on the estate. This new address will surely attract homebuyers not only those from the province and nearby areas who seek for a balance of the modern and provincial vibes, but also those from Metro Manila and abroad who meanwhile has roots in Tarlac.
Cresendo will maintain a transport terminal to further increase future residents, employees and locators' accessibility to public transport. It will have a privately managed transport system, ensuring high accessibility and traffic efficiency throughout the estate.
About P5.5 billion will be allocated for the Phase 1 of Cresendo, which will cover the first five years of the project. The initial phase covers the completion of the church and the opening of the school, the development of the first residential community, a transport terminal and an industrial park.
"Based on ALI's long experience in developing integrated, mixed-use estates, Cresendo will create an environment that will help drive opportunities for education, employment and enterprise in this area. It's an exciting prospect for nearby communities and provinces, and for anyone who has called Tarlac their hometown," Estacio said. "We aim to incorporate community convergence spaces, innovation and inclusion in our development here in Cresendo."
Subscribe to INQUIRER PLUS to get access to The Philippine Daily Inquirer & other 70+ titles, share up to 5 gadgets, listen to the news, download as early as 4am & share articles on social media. Call 896 6000.