A 'lit' Christmas at Capitol Commons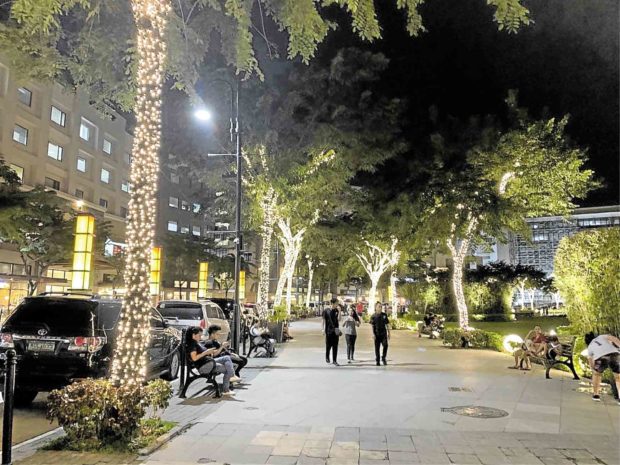 Capitol Commons is giving you more reasons to add it to your destinations come Christmastime, whether it be for the season's chores or just for a good hangout.
With the traffic pandemonium across Metro Manila, the location alone would make a case for Ortigas & Co.'s premier mixed-use development being a top-of-mind destination. The 10-ha development is accessible, as it's located along Meralco Avenue corner Shaw Boulevard, virtually at the heart of the metropolis.
Archetypal city
Once you make it in, the view of Capitol Commons alone becomes an immediate reward.
Welcoming you would be the vision of the archetypal city of the future here and now. Its residences, office spaces and shopping destinations showcase awesome architecture.
The buildings are complemented by breathing spaces and greenery that are much sought and needed in the urban jungle. Masterplanned for the cosmopolitan citizen's needs, the destination is literally a one-stop shop. You won't have to move out and endure the grueling yearend commute as this integrated haven has everything you will ever need.
The usually stressful Yuletide shopping becomes less of a chore because of the elevated experience offered by Estancia Mall in Capitol Commons.
Shoppers are treated to a variety of brands and activities meant to provide fun and excitement. The mall would hold workshops for various hobbies and interests; has a fitness center for the health-conscious; and allows pets to join their humans in most areas. Other shopping options are always just a short walk—jog or bike—away.
When you need a break from your search for that perfect holiday item, an array of food choices can help you destress.
You may find food options outside the malls, too. Gastronomic destinations are actually spread out across Capitol Commons. The place has been a popular location for groups seeking good food, beer or wine, coffee or tea. It is the perfect spot for families and friends reuniting to sum up their year and wind down.
For those trying to recalibrate in the midst of the intensified "-ber months" mayhem, Capitol Commons has places for laid-back hanging out.
Open spaces and parks occupy almost a hectare of the property, affirming one's need for balance and holistic wellness. Take your family for a relaxed picnic, meet new people or meditate by your lonesome. You can also jog or bike up to the wee hours safe and secure.
All spruced up for the season, Capitol Commons recently unveiled Lights at the Park, an Instagram-worthy installation featuring photogenic lamp posts. The assemblage is inspired by Urban Light, a sculpture by artist Chris Burden located at the Wilshire Boulevard entrance to the Los Angeles County Museum of Art.
Already proving to be an eye-catcher, people are stopping by for snapshots. The spot consists of 42 lamp posts varying in height from 8 feet to 10 feet. Helping it stand out at night are the 50,400 lightbulbs lacing the posts. It opened to the public on Nov. 3 and stays on until Jan. 5. The installation lights up every day from 6 p.m. to 11 p.m.
Capitol Commons is giving goers extra motivation to visit the installation. Those who take a photo at Capitol Commons' Lights at the Park can get freebies from Globe. Joining the promo is as simple as taking a creative photo or selfie with the lamp posts and uploading the photos on Facebook with the hashtag #CapitolCommonsLightsatthePark. One winner will be chosen each week.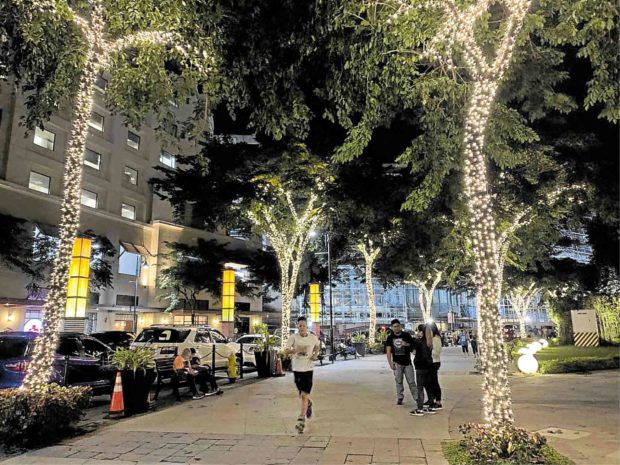 Capitol Commons is not Asia Pacific Property Awards' Best Mixed-use Development in the Philippines for nothing. For the most important season on the Filipino calendar—the longest Christmas revelry in the world—it is upping the ante by giving its residents, workers and visitors many reasons to be jolly.
Subscribe to INQUIRER PLUS to get access to The Philippine Daily Inquirer & other 70+ titles, share up to 5 gadgets, listen to the news, download as early as 4am & share articles on social media. Call 896 6000.