Essentials
Delivering perfect gear for Pinoy workforce
They brave immeasurable heights and extreme weather conditions just to finish a project. They pour in blood, sweat and tears to get the job done on time. Truly, construction workers are the backbone of every structure and infrastructure we now see and enjoy.
But there are occupational health and safety hazards that come with every project, and thus it's always best for construction companies to provide their laborers with protective gear that will help ensure their safety in the workplace.
Inquirer Property has identified some of these important safety gears which you may find at Wilcon Depot, the country's one-stop shop for building and home improvement needs. You will surely find what you need in any of its 53 branches nationwide, all carrying a wide array of top quality products and well renowned brands.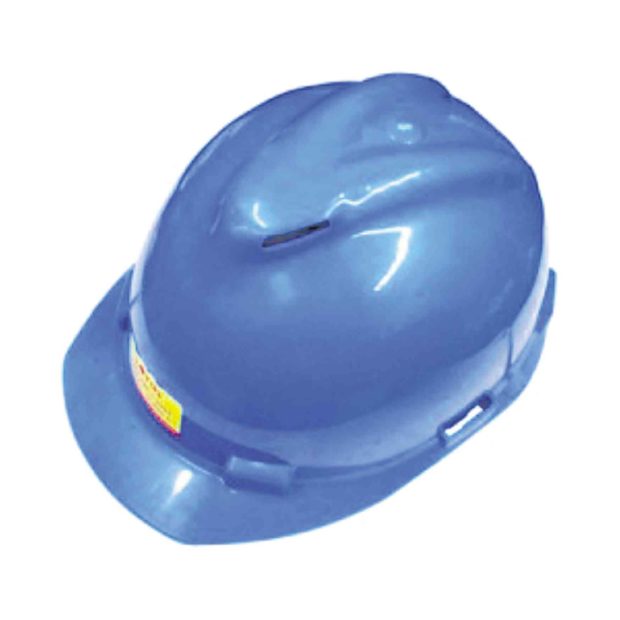 Hard hat
Among the more common safety hazards in construction sites include falls, electrocutions, being caught between objects, and being struck by objects. All these can lead to fatalities in the workplace.
This is why the use of hard hats is mandated as these can help protect workers from serious injury in the workplace. Wearing a protective headgear can help prevent accidents arising from high-heat burns and falling debris, among others. Some companies opt to use color-coded hard hats to quickly identify key people in case of an emergency. Regardless of color, every hard hat must comply with the standards of the Occupational Health and Safety Administration.
Welding and safety goggles
Industrial workers are prone to eye injuries. The American Academy of Ophthalmology said nearly 2,000 workers suffer from job-
related eye injuries every day, and 40 percent of these injuries occur in the construction, manufacturing and mining industries.
It only takes a second to protect the eyes of workers. Use goggles that are comfortable and allow sufficient peripheral vision. Eye protection should fit an individual or be adjustable to provide appropriate coverage.
Filter dust mask
Using machine tools can produce fine dusts and particles. Silica dust from bricks is one of the major causes of lung and airway diseases such and emphysema, bronchitis and may increase cancer risks.
Personal protective equipment (PPE) such as dust masks are thus vital to control these hazards. However, inappropriate use of PPE may reduce its effectiveness. According to the, Australian/New Zealand Standard, dust masks are classified according to particles the workers are exposed to. Class P1 masks are intended for mechanically generated particles, while Class P2 are for mechanically and thermally generated particles. A wide range of filter masks are available at Wilcon.
Workers usually deal with toxic chemicals and other hazardous materials.
Wearing protective gloves can shield them from contamination and infection. But
protective gloves should be selected on the basis of hazards involved.
Nitrile gloves protect the hands of workers from most chemicals while
Neoprene gloves can protect against most solvents, oils and mild corrosive materials. From household to welding gloves, Wilcon provides top-notch products that can help prevent hand injuries for those working in construction sites.
Subscribe to INQUIRER PLUS to get access to The Philippine Daily Inquirer & other 70+ titles, share up to 5 gadgets, listen to the news, download as early as 4am & share articles on social media. Call 896 6000.