First Class
Sagada rituals make for 'best coffee in the world'

When Rich Watanabe was told to wake up and smell the coffee, he took the saying quite literally.
In 2009, he was a mere coffee enthusiast, dabbling in bean varieties while researching on how to grow "the best coffee in the world." Today, he is recognized as the founder of the Coffee Heritage Project (CHP), an initiative that seeks to partner with farmers around the country and encourage coffee production while preserving various indigenous or local peoples' agricultural traditions and practices. He is also the owner of SGD Coffee Roastery (pronounced Sagada, the beans they sell), a coffee shop in Maginhawa in Quezon City, now with a second branch in Connecticut in San Juan. And with his business partners, he has also created the Coffee Science Center, a coffee school.
Coffee Heritage Project
Enthusiasm turned to entrepreneurship when Rich met Goad (pronounced "go-ad") Sibayan, a micropreneur-farmer in Sagada who got Rich interested in Sagada coffee. Rich recalls, "I told him that if he was interested to collaborate with me then we could work on doing coffee."
But it wasn't as easy as just planting coffee beans and selling coffee products. The source being Sagada, there were cultural nuances that Rich had to learn and understand as well. "The beans are handpicked and handprocessed; and there are rituals for planting that you have to respect, such as planting only prior to the full moon, etc. We also had to consult with their elders and it took years before they finally accepted us," Rich shares.
But the challenge of earning the acceptance of Sagada elders turned into a blessing. Recognizing that respecting the coffee culture and traditions of Sagada is as important as growing the beans, Rich was inspired to start the Coffee Heritage Project, with Goad becoming the first partner farmer.
In 2012, Rich opened SGD Coffee Roastery, a cafe/bistro selling and serving single origin beans from Sagada (the coffee is full-bodied, with a creamy texture, both sweet and spicy and with nutty notes, according to Rich).
"We don't own property," Rich says, explaining how the CHP works, stressing that he is not a farmer. "Instead, we partner with landowners through the CHP initiative. If someone has land that has qualities that would be ideal for growing coffee, we partner with the landowner by giving them technical assistance and free seedlings. Then we buy the coffee beans from them, although they are also free to sell the coffee to other buyers." To date, they have partnered with over 30 farm sites.
To grow the "best coffee in the world," Rich sought the assistance of experts from UP Los Baños to develop a method he calls "quality-focused way" for planting coffee. Partners of the CHP are given the technical know-how to plant using this method.
The techniques appeared to work. In 2017, Sagada coffee was recognized as one of the best in the world: Goad's Bana's Coffee won the Medaille Gourmet (Gourmet Medal) in the "International Contest of Coffees Roasted in their Countries of Origin" organized by the Avpa (Agence Pour la Valorisation des Produits Agricoles), a nongovernmental and nonprofit organization that seeks to improve the quality of agricultural products amid the pressure of mass marketing. The award was received in Paris, France.
Aside from encouraging people not only in Metro Manila but around the world to love Sagada coffee, Rich is also encouraging a love for Sagada culture. He shares that every year, SGD Coffee organizes a coffee planting activity there: "We ask volunteers from around the world to plant indigenous coffees in Sagada. We take seedlings from centuries-old trees to plant. Before that, we ask permission from the elders because they in turn (somehow) consult with their ancestors for them to tell us when it is okay to plant, taking into consideration the moon and the first fall of rain. Then after, we participate in a thanksgiving ritual."
Since starting the CHP in Sagada, the initiative has expanded to partner-farms in Bukidnon, Batangas, Nueva Vizcaya, Ifugao and Mountain Province.
Manila Coffee Festival
But it isn't only Rich who is obsessed with coffee. His wife Margaret is heavily into the scene as well.
She is the organizer behind the Manila Coffee Festival, a three-day event "that showcases the best in Philippine coffee and lifestyle." Inspired by its overseas counterparts such as the New York Coffee Festival, the London Coffee Festival and the Amsterdam Coffee Festival, the Manila iteration, according to its website, "will be a vibrant mingling of coffee, food, art, music, local tourism and entertainment."
The festival will run from March 7 to 9 at World Trade Center. The itinerary is packed. Participants (visit manilacoffeefestival.com) can look forward to the following: the Manila Coffee Competition, Philippine Brewers Cup, Philippine Cup Tasters Championship, Philippine National Barista Championship, Philippine National Latte Art Championship.
SGD Coffee Roastery
If you will miss the Manila Coffee Festival, you can just hang out at SGD Coffee Roastery. Aside from waking up customers with the aromas and flavors of their international award-winning Sagada coffee, you can also sound trip here as the space is also an "audiophile space."
"The space permeates with mild sweet coffee aroma and choice music in audiophile sound quality. SGD Coffee Roastery also offers a fine selection of Northern Philippines cuisine," the owners proudly declare.
Sounds like something I would love to wake up to every day.
SGD Coffee Roastery. Ground Floor, Fox Square Building, No. 53 Connecticut Street, Greenhills, San Juan. For more details, visit SGD Coffee Roastery on Facebook. For more details on the Manila Coffee Festival, visit manilacoffeefestival.com. For more details on the coffee school, visit coffeesciencecenter.com.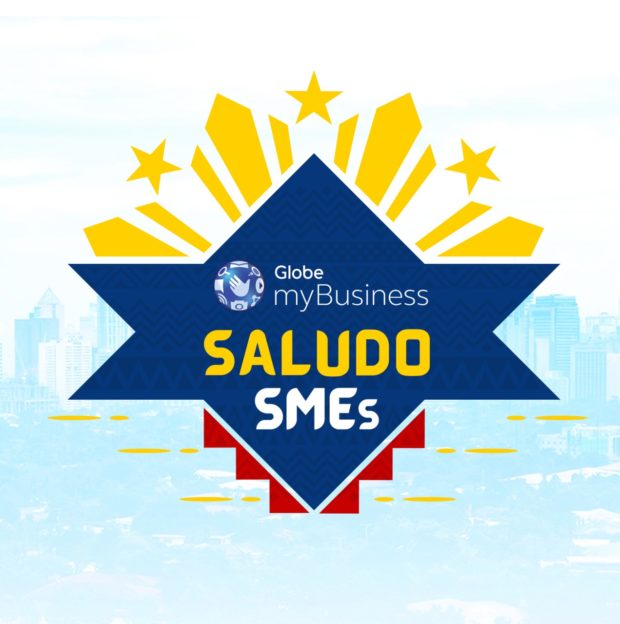 The business headlines in under one minute
Subscribe to INQUIRER PLUS to get access to The Philippine Daily Inquirer & other 70+ titles, share up to 5 gadgets, listen to the news, download as early as 4am & share articles on social media. Call 896 6000.