Dollars surge into PH in January thanks to gov't's foreign borrowing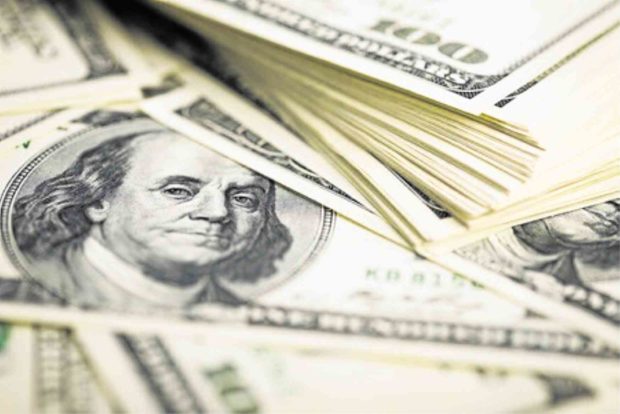 MANILA, Philippines – The Philippine economy started the year with a surge of net foreign currency inflows thanks mainly to a large dollar-denominated borrowing of the national government in January aided by positive sentiment on the local currency, the central bank said on Tuesday.
In a press statement, the Bangko Sentral ng Pilipinas said the country's overall balance of payments (BOP) position — the net tally of all the local economy's transactions with the rest of the world — yielded a surplus of $2.7 billion in January 2019, a reversal of the $531-million BOP deficit recorded in January 2018.
The reversal is a welcome change from the $2.3-billion balance of payments deficit logged at the end of last year as the economy spent more than it earned for international goods and services.
"Inflows in January 2019 stemmed mainly from the national government's net foreign currency deposits, BSP's foreign exchange operations and income from its investments abroad," the central bank said.
"These were partially offset, however, by the payments made by the national government for its foreign exchange obligations during the month in review," it said, adding that the net inflows in foreign portfolio investments (net BSP-registered transactions based on custodian banks' reports) contributed partly to the balance of payments surplus recorded in the first month of the year.
The reported BOP position reflected the final gross international reserves level of $82.49 billion as of end-January 2019.
At this level, the dollar reserves "represent a more than ample liquidity buffer and is equivalent to 7.3 months' worth of imports of goods and payments of services and primary income," the central bank said.
It is also equivalent to 6.3 times the country's short-term external debt based on original maturity and 4.2 times based on residual maturity.
Subscribe to INQUIRER PLUS to get access to The Philippine Daily Inquirer & other 70+ titles, share up to 5 gadgets, listen to the news, download as early as 4am & share articles on social media. Call 896 6000.