My Square Meter
Transforming a Makati landmark
Makati Cinema Square, a uniquely specialized retail mall in Makati City, has been around since the early '80s. Opening its doors exactly 40 years ago, MCS saw the growth of retail shopping and the decline of movie theater viewers.
From its glory days of massive theaters and local branded retail stores, MCS had transformed into a thrift and hobby mall, which had the only bowling lanes in Makati then.
The diverse selection of merchandise and services offered in MCS is quite exceptional—from an archery range, shooting gallery, affordable toy stores, Feng Shui and crystals store, mobile phone stores and ukay-ukay shops to name a few.
Keeping its grassroots feel of owner-driven stores, local restaurants, and thrift bargain buys, MCS has been going through a major facelift and retrofitting since last year.
The much needed massive upgrade included newer toilets, improved airconditioning system, new ceiling design, more retail space and activity center, elevators and PWD access ramps to adhere to modern code requirements, as well as a new exterior façade.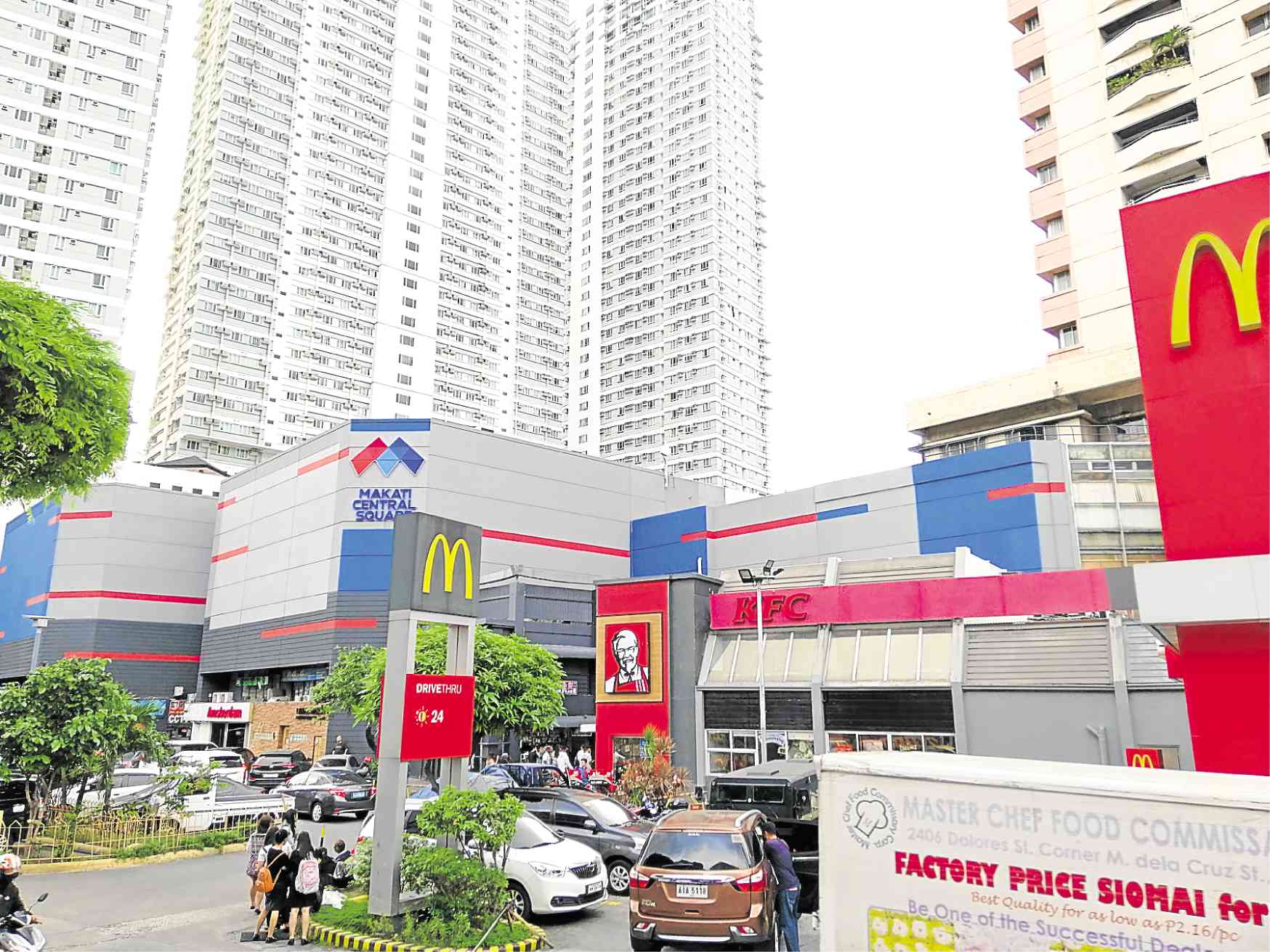 Among the biggest improvements were those within the mall. Arch. Blanca Senador and I designed new floor and ceiling treatments with wood storefront accents to keep its neighborhood mall peg. The real challenge was to keep the diversity of the individually owned stores while creating a unified mall design. 110CI Construction Inc. is the company in charge of executing this design challenge.
Apart from the retail stores, there are several art galleries and restaurants like Emers, which has been serving Chinese food since the '80s. The lower ground floor and basement have treasures for anyone who delights in basic everyday treats.
Envisioning the design of the exterior cladding, Arch. Lenny Poco and his son Arch. Leandro Poco created an '80s version of sci-fi future like "Tron" or "Star Wars" using dramatic colors of gray, blue and red. Duretta Ventures Inc. did the exterior cladding where the new logo of MCS is brightly displayed.
Adworks Graphics designed the new logo and name of this hip mall. MCS is now Makati Central Square and now has more restaurants in its adjacent section called MCS Fernando.
Perhaps one of the biggest changes is the new MCS Fernando section of the mall across the street from Little Tokyo.
It will feature old favorites like Samgyupsalamat (Korean BBQ) and Akitaya (Japanese restaurant from Mile Long) as well as Wabisabi (from The Collective serving vegetarian ramen). Old staples like JT's Manukan for all night drinking and chicken, along with 7-11, will cater to clients even late into the night. New concepts such as Yakiniku and Izakaya will soon open, along with Dakuan, a steakhouse, and a Japanese concept coffee shop. All these are expected to breathe new new life to the area and complement the Japanese theme along with Little Tokyo.
An Adobe Photoshop training center called Microcadd and more retail stores will round up the upper ground floor tenants.
Makati Central Square, as it is now known, is definitely back in the radar as the newest hot spot to the upcoming rebirth of Makati along with Poblacion.
Visit MCS along Chino Roces Ave. and Amorsolo St. and see what surprises lie in store from this oldie but goodie.
Subscribe to INQUIRER PLUS to get access to The Philippine Daily Inquirer & other 70+ titles, share up to 5 gadgets, listen to the news, download as early as 4am & share articles on social media. Call 896 6000.