MAPping the Future
Digitalization: Key to growth and financial inclusion

By end-2017, the Philippine banking industry had yet to penetrate over 550 local government units (LGUs). This translates to about a third of the country's 1,489 LGUs not having a single bank branch.
For these communities, access to formal financial services, if there's any, is limited to credit cooperatives and pawnshops.
The prospect is not that bleak, however.
The Bangko Sentral reports that since 2011, the number of unbanked LGUs has decreased at an average annual rate of 1 percent, a slow, but steady pace. In addition, in 2017, the Philippines was named the Asian leader in terms of financial inclusion by the 2017 Brookings Financial and Digital Inclusion Project Report.
This achievement is a milestone for the local banking industry as the assessment both recognizes and validates its initiatives to offer accessible and affordable financial services to Filipinos.
Local banks have recognized the need to extend financial services to the grassroots.
Through various initiatives, the banking sector has been able to reach thousands of Filipinos all over the country and provide them with direct access to services designed for Filipinos' changing financial needs.
Apart from expanding their physical footprint, banks are increasingly embracing the utilization of technology to drive financial inclusion.
Digital access is no problem for Filipinos. The consistent growth in the number of users of mobile banking apps bears this out.
However, a bigger opportunity lies in the wider application of technology to banking operations, to stimulate and sustain growth, and, by extension, to benefit the banking public.
Sharing economy
When compared to our Asean neighbors, the penetration of digital banking technologies is slowest in the Philippines.
Only 13 percent of Filipinos access their bank accounts through electronic channels. This pales in comparison to Singapore's 94 percent or even Vietnam's 44 percent. Nevertheless, a slow shift to digital channels is becoming more evident.
While Filipinos still rely on their home branches for complex transactions, balance inquiries and money transfers are now mostly done through ATMs and mobile apps.
Beyond these basic transactions, however, digital banking has a long way to go before becoming a more entrenched component of the sharing economy.
Five out of seven Filipinos are more inclined to purchase physical products over banking products and services online. Concerns over security and a long-established predilection for traditional channels slow down the Philippine banking industry's shift toward the digital solution.
Digital banking technologies present great potential for both banks and the public.
On the one hand, banks would benefit from improved operations, allowing them to reach more people, even those in the remotest places, easing the burden on traditional branches to serve more and more clients.
On the other hand, digital banking allows the public, regardless of their station in life, to enjoy the benefits, conveniences, and efficiencies of automated banking, enabling them to carry out financial transactions and participate in the sharing economy whenever, and however, they want.
Financial inclusion
The internet is the great equalizer. And in a country with 67 million internet users—a little over 60 percent of the country's population—who spend an average of three hours and 57 minutes a day on social media sites alone, that statement holds great promise.
There are more Filipinos with Facebook accounts than bank accounts.
However, our full digital potential as a country has yet to be realized.
Our ability to adopt digital banking will transform the lives not only of those who have long benefited from banking services, but more importantly those who are unbanked or those who could benefit more from the formal banking system.
What do we need in order to adopt digitalization more widely and, in the process, promote financial inclusion more effectively?
We need device costs to come down, and recently Google announced "smart feature phones" that will be launched at $7, or less than P400.
We need data connectivity in non-urban areas, and the dominance of Facebook is no doubt correlated to free Facebook access promoted by telecommunication companies.
We need banking products that are designed in sachets, like consumer companies have done to promote sales in less affluent segments.
Creativity among bankers is crucial.
We need a proper regulatory framework that will both protect confidence of the new entrants to banking services, and also keep banks' cost-to-deliver low.
The BSP has recently allowed Basic Deposit Accounts, which have some limits as to utility, but are more cost-efficient for banks since no reserves are required for the deposit balances.
Likewise, the BSP's agency banking framework allows thousands of "storefronts" such as pawnshops to facilitate some traditionally banking transactions.
Next chapter
While we await the full digitalization of the banking industry, complete with full acceptance of the banking public, the quest for financial inclusion cannot stop.
Microfinance provides a great opportunity to close the gap between banked and unbanked, fostering growth in places and communities not traditionally reached by our branches.
Microfinance can address misconceptions of many in the grassroots who hesitate to take part in the formal financial sector.
Microfinance can empower them with reliable financial resources and trustworthy financial advice.
When more Filipinos are initiated and integrated into the financial community, the industry's digital transformation will take place naturally.
As we march toward financial inclusion, it will only be a matter of time for more Filipinos to fully embrace digital banking and the myriad forms it takes—from the more basic mobile apps and electronic wallets, to the more advanced investing and trading platforms, and, perhaps, even cryptocurrency and blockchain technology.
As the Philippines moves closer to full digital banking, the banking industry continuously strives to provide not only the banking technology Filipinos need, but the trustworthy services they deserve.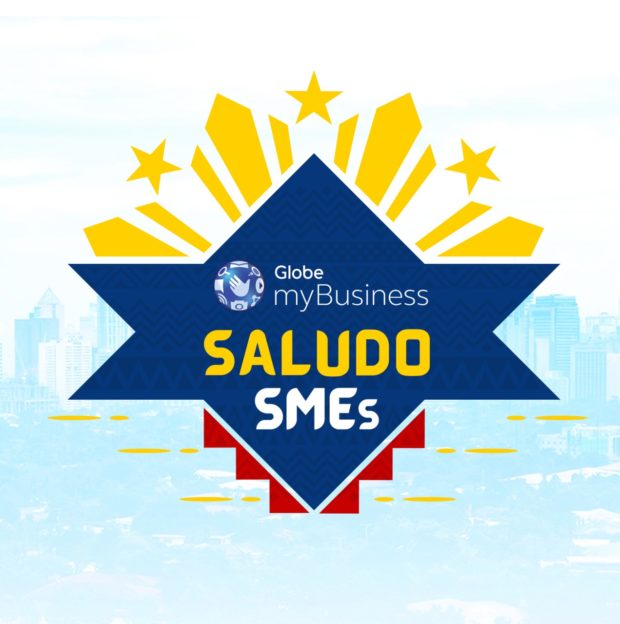 Subscribe to INQUIRER PLUS to get access to The Philippine Daily Inquirer & other 70+ titles, share up to 5 gadgets, listen to the news, download as early as 4am & share articles on social media. Call 896 6000.