Lopez nets P1.14B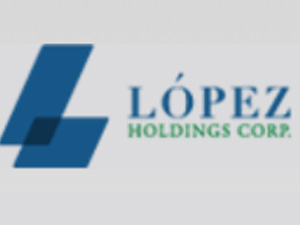 Conglomerate Lopez Holdings booked a 10-percent year-on-year increase in first quarter net profit to P1.14 billion, backed by a double-digit growth in earnings from its power generation and broadcasting businesses.
Lopez Holdings' unaudited consolidated revenues increased by 8 percent year-on-year to P27.56 billion.
The power generation business under First Philippine Holdings (FPH) grew first quarter net profit by 10 percent year-on-year while ABS-CBN Corp. registered a 31-percent increase in net income during the period.
"Unfavorable forex (foreign exchange) movement during the period partially offset the effect of growth in the recurring earnings of the FPH group," the company said in a statement.
Excluding non-recurring items, attributable earnings of FPH increased by 36 percent.
On the other hand, ABS-CBN's advertising sales decreased by 10 percent while costs and expenses decreased by 4 percent.
As of end-March, Lopez Holdings owned 46 percent of FPH and had a 56 percent economic interest in ABS-CBN.
Subscribe to INQUIRER PLUS to get access to The Philippine Daily Inquirer & other 70+ titles, share up to 5 gadgets, listen to the news, download as early as 4am & share articles on social media. Call 896 6000.