RFM nets P1.06B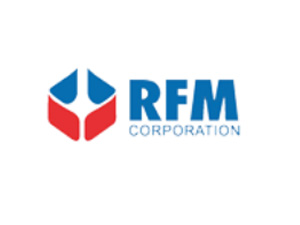 Concepcion family-led RFM Corp. grew its net profit last year by 6 percent to P1.06 billion, led by the strong consumer food businesses.
In a disclosure to the Philippine Stock Exchange on Monday, RFM reported that sales revenues last year amounted to P12.7 billion, flat versus the year-ago level.
RFM president and chief executive officer Jose Concepcion III said that based on latest unaudited financials, the company's consumer branded businesses – such as Selecta ice cream and Fiesta pasta line – along with institutional bunline business, led the topline growth amid continuing price pressures in the commodity flour business.
Revenues of ice cream business under the brand Selecta, a market leader in its segment, grew by 13 percent. This ice cream joint venture with Unilever has just embarked on a P1-billion capital expenditure (capex) expansion to meet growth requirements for the medium term.
The strong ice cream revenue growth as well as positive growth in the pasta branded businesses was mitigated by the softer institutional sales as flour prices remained soft.
Concepcion noted that "with resilient consumer branded businesses, RFM continues to see healthy income growth and as a result, we have just recently declared a P300-million cash dividend which is just the first tranche of the 50-percent dividend payout of our 2017 P1.06-billion net income, as well as another P300-million budget for our continuing share buyback program."
The P1-billion capex of the ice cream business is self-funded by the joint venture while the ongoing flour mill capex upgrade of P240-million has been fully funded by internally-generated cash.
"RFM sees continued consumer consumption growth in the coming years and we are investing already to be able to take full advantage of that growth," Concepcion said.
"For 2018, we see sustained growth in our ice cream and faster growth in the pasta business. We also plan to push our RTD (ready-to-drink) milk lines for faster growth this year", Concepcion said.//30
Subscribe to INQUIRER PLUS to get access to The Philippine Daily Inquirer & other 70+ titles, share up to 5 gadgets, listen to the news, download as early as 4am & share articles on social media. Call 896 6000.