Philam Life in new push to regain market share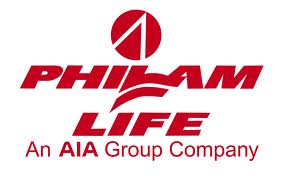 MANILA — Insurance firm Philam Life is repositioning itself to regain the market share it lost in the aftermath of the previous decade's global financial crisis — an event that severely impacted its previous US-based parent AIG and led to a reorganization after the spin off of its Asian unit.
In a press briefing, the new CEO of Philam's owner, the Hong Kong-based AIA Group, expressed optimism about the insurer's prospects in the Philippines, given the relatively low level of insurance penetration in the local economy.
"We have a strong distribution platform, and we have the biggest network in terms of [insurance agents] in Asia," group chief executive Ng Keng Hooi said. "And we have a very strong brand in the Philippines having been in the market for 70 years now."
Together, Philam Life and BPI-Philam — its bancassurance joint venture with the Bank of the Philippine Islands — control P256 billion in assets at the end of 2016, supported by a capital base of P1.39 billion.
Its insurance policies are sold by a force of over 8,000 agents, according to Philam Life CEO Ariel Cantos, who added that, when taken together, the combined Philam and BPI-Philam firms make up the single biggest insurance group in the country.
Last year, both firms sold P38 billion worth of insurance premiums, he said.
Cantos acknowledged that the upheaval caused by the ownership change over the last decade, and the string of local and international leadership changes that followed, took its toll on the company's
workforce and sales performance.
He explained, however, that his new thrust of focusing on the welfare of his sales team, and investing in their training as well as in new facilities meant to draw in younger clients will help Philam penetrate the local market deeper.
"We have to be faithful to our three pillars," Cantos said. " We have to respect the customer. We have to strengthen our distribution network. And we have to emphasize employee engagement."
AIA regional chief executive Jacky Chan pointed out that the insurance group — sold off through an initial public offering by US insurer AIG in 2010 to pay for its post-global financial crisis bailout from the US government — is present in 18 markets across the region and is performing strongly.
But he noted that large potential for growth in the Philippine market where insurance premiums make up only 1.75 percent of the country's total gross domestic product.
"This is very low compared to other more developed economies where this level is at the high double digits, on the average," he said.  SFM
The business headlines in under one minute
Subscribe to INQUIRER PLUS to get access to The Philippine Daily Inquirer & other 70+ titles, share up to 5 gadgets, listen to the news, download as early as 4am & share articles on social media. Call 896 6000.