Rightful tribute
Faces behind the structures
The Philippine real estate sector has never been as robust and resilient as it is today.
Over the last several years, the country bore witness to the unprecedented growth of the Philippine property sector, which has now captured the attention of local buyers and foreign investors alike.
While much credit should be given to the people who head these different real estate companies, there are also the unsung heroes who have been working tirelessly behind the scenes and on the sidelines to create these burgeoning communities and towering skyscrapers that have helped shape what are now stunning skylines across the country.
The engineers, architects, sales and marketing teams, interior designers, and construction workers—these are just some of the creative geniuses who have lent their skill and expertise to make things happen, to put these sketches and plans into life in order to provide Filipinos a decent home, and allow local industries to thrive.
They form the solid foundation by which every road, structure, and building stand. And despite their significant contributions, many of them have remained unnamed and unrecognized.
And as a way of paying tribute to the time, energy and hard work that these individuals have been pouring in for every project, Inquirer Property is devoting a full section, at least for some of them to allow you to know more about the minds and faces behind these structures.
Here are their stories.
THE 'PERFECT MIX'
The reliability of cement supply is critical in this period of robust construction activity, as it helps builders deliver their projects on time and within budget.
As such, Holcim Philippines Inc. has long been implementing efficiency initiatives that would increase its capability to support the local market, of which the real estate industry is an important member.
The said initiatives, according to Holcim, are geared not only towards ensuring the reliability of supply. It is just as critical as well that the company is able to deliver cement products that would fit the requirements and specifications of its customers.
And this is why Holcim Philippines, one of the leading construction solution companies in the country, has been advocating the importance of using the right products for the right applications.
For instance, Holcim Philippines has developed a line of wall finishing solutions bannered by the Holcim Wallright, which is designed for masonry applications. This line, according to the company, was launched to help its partners in the real estate industry to achieve the highest quality in home development.
Other products that have helped many builders and contractors create quality roads and buildings at a much lower cost include the Holcim Superfine Skim Coat and Holcim Premium Plus Tile Adhesive.
As a member of the global construction solutions leader LafargeHolcim Group, the company also has access to a wide range of products and expertise that would help its partners in the real estate and construction industries to create even better and sturdier structures.
Recently, Holcim's colleagues in Lafarge Malaysia unveiled Fastbuild, which allows developers to build a sturdy concrete house in just nine days. This material is just as relevant here in the Philippines.
Meanwhile, Holcim Philippines also sponsors the Galing Mason, the first corporate social responsibility (CSR) program in the country that is aimed at upgrading the skills of the local masons. This is significant since the masons' proficiency in building has a direct impact on the quality of projects that real estate firms will deliver. Theresa S. Samaniego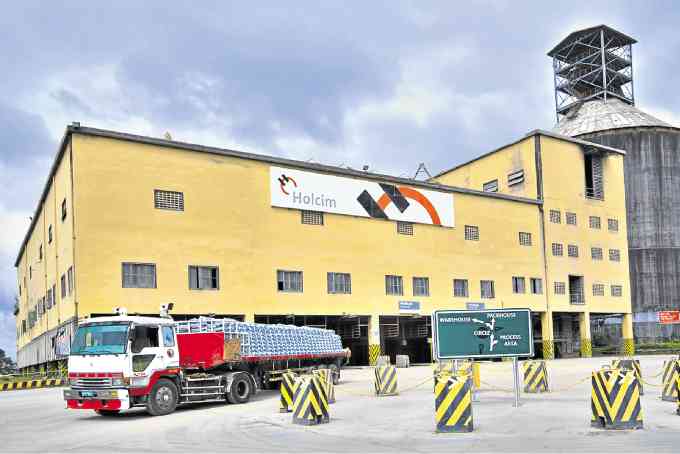 THE ALLY OF THE MASSES
ARCH. EDISON TANG
Arch. Edison Tang currently heads the Extraordinary Enclaves Inc.'s Project Management Group, which was tasked to design houses for a specific target market that the company aims to serve.
Through the Pasinaya Homes, Extraordinary Enclaves is hoping to help the Filipino working masses "own a home."
"We are given a brief of the particular lifestyle as well as the level (that homebuyers within a specific market segment) could afford and we make sure we give them the best value for their house purchase in terms of materials and optimized space," Tang explained.
Given a targeted market, Extraordinary Enclaves, with its PMG, took the challenge of creating the right product package that could fit the needs and requirement of today's market.
And with the Pasinaya Homes, Extraordinary Enclaves is able to provide affordable homes for the masses. These are houses with optimized usable spaces, simplistic beauty, complete community facilities, and most of all, one that would fit the budget of any individual.
"I guess its the heart in our business that makes us stand out from the others," Tang said.
THE MARKETER
JACK BASIT
A marketing team is usually tasked to ensure that the company gets the right message across its target market. But this is far easier said than done.
To ensure excellent communication, a marketing team must, first and foremost, do its homework to identify the company's priority target market. This, however, requires knowing beyond the demographics of your customer to understand their so-called "pain points."
Next, the team must be able to create a product that addresses these pain points and whose values, prices, and packaging are competitive in the market place. Then, it must thoroughly identify compelling reasons for consumers to not just believe in the brand, but more importantly, also go as far into making the actual purchase of the product.
These and more are what Jack Basit and her team of marketing professionals do for Elanvital Enclaves Inc.
Since Elanvital is a relatively new developer, it is therefore crucial for the company to have on board an effective marketing team that could accurately relay to potential buyers the merits of its developments.
"It is the marketing's role to create and manage both online and offline channels to communicate the values by which the brand stands for. And, it is also equally important for the team to create a selling environment that recognizes and rewards the efforts of your business partners. This way, both business relations are also sustained," Basit explained.
The role of marketing, she said, is as crucial as anyone else in the organization, and for that matter, to the success of the project. Marketing is part of a bigger chain and it is just a matter of who goes first in the line of chain. It should be at the forefront to set the pace for sales to pick up and sustain.
"Even at zero moments, or when no one else has thought about buying your product or brand yet, you should already be out there to be 'find-able' and that's marketing. The challenge for every marketer is always how to be relevant and compelling amid the ever changing market demand and market place," Basit noted.
"An effective marketer must have the ability to keep up with the ever changing market place. Sometimes, you need not reinvent the wheel. You just have to do what is basic and make sure you do it well," Basit concluded. Theresa S. Samaniego
THE PROPERTY GUARDIAN
JOY HERRERA
The success or failure of a project lies partly on the ability of a company to ensure the sustainability of its development.
In recent years, buyers and investors have taken note of how upscale property developer Rockwell Land Corp., in particular, has managed to preserve its developments and keep them in such a good condition, thus making the company truly a cut above the rest.
This, however, would not be possible without the help of the company's own property management group, which has allowed residents to bask in the same comfort, convenience, and luxury throughout the years.
Joy Herrera, senior manager for Rockwell Property Management Corp., explained that in their case, a property management officer (PMO) is in charge of overseeing the daily operations of a property to ensure that facilities are working at optimum levels and the surroundings are safe, clean, pleasing and comfortable to the people living or working in the community.
"The role of a property manager is crucial because you do not just operate the building but also manage and address the expectations and concerns of residents or tenants for them to constantly have positive memorable experiences," she said.
"If there is a need to carry out repairs, the PMO has to ensure these do not cause any inconvenience. At the same time, the PMO also attends to unit concerns while ensuring unhampered operations of the common areas. With all these, a PMO is necessary to lead a team that will ensure delivery of quality service," Herrera added.
According to Herrera, the early form of property management involved the hiring of a building administrator.
But this practice has since evolved into a property management team because of the different needs and demands of a specific market that a particular development is serving.
For instance, the need of a high-end residential development will vary from a broad-market type because the amenities and the level of demand for personal services would be different. Today, a PMO's responsibility includes ensuring that the property is well-maintained so that it continues to appreciate in value.
"A PMO helps in enhancing the value of a property by ensuring that the properties they manage are in excellent condition. A well executed preventive maintenance plan is essential for uninterrupted building services," Herrera explained.
"Tight security supervision should be strictly implemented for everyone's peace of mind. Resident engagement activities should also be conducted to foster community building. Altogether, the PMO preserves the quality lifestyle that residents enjoy, while enhancing the value of the property," Herrera concluded. Theresa S. Samaniego
AN ARCHITECT'S TALE
ARCH. ALEX DIESMOS
Arch. Alex Diesmos admits that being an architect in the Philippines can be both challenging and rewarding at the same time.
Diesmos, AVP for design and planning of Rockwell Land Corp., explained that unlike in countries with more advanced building construction methods, "Philippine architects face the challenge of restrictions in their proposed designs because some technologies in construction and structure building are still not available locally, thus limiting the capabilities of architects to design more progressive concepts and innovations."
Given this, architects would need to use the methods available in the local construction industry to implement their designs and concepts, he said.
But seeing how Rockwell Land's developments have turned out, it can be said that Diesmos and the rest of the company's design and planning team have done an impressive job.
There is, indeed, no greater reward than seeing the projects you have helped build take shape and turn out the way you have envisioned them to be.
"Every project completed has its different rewards, but nothing beats the job fulfillment that you experience once you see the building as it goes up during construction and finally being completed and handed over to its residents," Diesmos shared.
"Working for Rockwell Land has provided me with the opportunities to stretch my capabilities as a professional and learn from it during the process. I have been with the company for 11 years and I see myself working for Rockwell Land in more years to come as we develop new and exciting projects," he added.
Diesmos noted that architects play a crucial role in ensuring the success of a project.
The main role of an architect, he explained, is to help define what one wants to build, present different options on how to go about it, and ensure that one will get the most out of his or her investment.
"As architects, we do not just design four walls and a roof. We create total environments—both interiors and exteriors—that are functional and exciting places in which to work and live," Diesmos said.
"Our role can be very crucial because it is our responsibility to manage all the different design trades involved in a project namely structural design, mechanical design, electrical design, architectural design among other while making sure that these trades are developed into one cohesive design as the project progresses," he added.
Design cohesiveness, according to Diesmos, is important to achieve because it will reflect the developer's overall design intent in the building's aesthetics and function.
It is likewise just as crucial to be able to tie up and manage three major stages in the development process, namely design, procurement and construction.
"The innovation that our team was able to put on the table I believe is to make these three crucial stages in the development work as one. It may still have some room for further improvement but we have seen very promising benefits in design efficiency, cost savings and construction time reduction once it has been perfected," Diesmos concluded.
Theresa S. Samaniego
DDTKI THE BUILDER
The structural integrity of a development lies on the hand of the one who builds it.
Thus, if there's another arm that plays a crucial role in property development, it would be the construction firm.
And one of the leading names in the construction industry today is DDT Konstract, Inc. (DDTKI), which has managed to maintain over the years a collaborative relationship with construction professionals, consultants, technical experts and specialists to implement projects in accordance with the structural plans and specifications that follow strict quality control processes.
In the case of DDTKI, all of its projects have also been designed in accordance with the local and international structural codes. And of course, there are no shortcuts in construction.
Often, the completion of a particular structure is based on many factors. These include the size and degree of difficulty of the structure; site and weather conditions; material; manpower and contractors' availability; crew sizes; effective scheduling and communication; and the knowledge and experience of those managing the project, among others.
Today, construction companies are reaping the benefits of the property sector's bullish run over the past years.
Even DDTKI is of the opinion that real estate in the Philippines continues to be a good investment option, and that if you're a developer, now is the best to build, given the sustained growth of the economy and influx of investors.
"Aside from the growing demand from both local and foreign companies requiring residential and office spaces in prime and strategic locations in the country, the new administration's plan to focus on infrastructure development in the next six years is very promising to the real estate sector," the company explained.
"The current administration plans to spend up to P900 billion on infrastructure in 2017 alone. Its strategy of 'build, build and build' that will (see the construction of) rail projects in Metro Manila; decongest NAIA; and construct more access roads and tourism gateways to service centers and tourist sites will definitely benefit the real estate industry," it added.
With optimism riding high, DDTKI expects the real estate market to continue flourishing during what the present administration dubs as the "Golden Age of Infrastructure." With good infrastructure in place, real estate investments are expected to naturally follow.
THE 'SMOOTH OPERATOR'
LEVI ROBLES
His passion for business comes naturally, and it is highly evident in the way Levi Robles speaks about his role in one of the country's most trusted names in property development, Sta. Lucia Land Inc. (SLLI).
In an interview with Inquirer Property, Robles recalled how he started his stint at SLLI, headed by his brother Exequiel Robles, back when they were starting to grow the company from its humble beginnings.
"I started out as a housing manager, I was basically in charge of field work while my brother Excy was the one doing all the office work. Basically. my job entailed procurement of materials and overseeing of the property and the ongoing development," Levi shared.
The daunting task of overseeing the progress of each development, and making sure that everything was done efficiently proved to be a real challenge for the then 20-year-old fresh graduate, who had no background in property development at all.
But his discipline and desire to achieve greatness allowed Levi to overcome the challenges on hand, rightfully deserving of the trust that the older Robles gave him.
Levi, in fact, wore quite a number of hats when Sta. Lucia was just starting—from overseeing operations to purchasing of materials.
"It's not that difficult. But it required a different kind of discipline and dedication. You can't leave anything to chance and luckily, we were able to pull it off and do good on our promise to our buyers. Being in the business of housing is fulfilling and challenging at the same time but at the end of the day, what's really important is that you are able to do good on the promise that you made to your buyer," Levi explained.
"Our first project was a subdivision development, where we initially built two house models. The first house actually took three months before we found a buyer and the other one for another six months. Then we did Marikina Greenland where we built 10 houses and this proved to be a more effective move," Levi recalled.
While Levi didn't have a formal background in construction, his willingness to learn the ropes of the business proved crucial in the overall success of Sta. Lucia.
Since his brother Excy was busy attending to the business and other paper works, Levi, on the other hand, spent much of his time learning and ensuring that each of their development would be of quality and would be appealing to their buyers.
"Construction was something that really interests me and it was one of my cousins who helped me better understand the business. Learning from him and Excy, I started to work on the different projects and was tasked to look for workers that could help with the construction of our projects," Levi said.
"We then had to hire more labor contractors. From the initial two model units, we then built 10, and then 20, and then to more than a 100. The rest they say was history. And now, we are working on hundreds of various developments across the country," Levi related.
Indeed, it did not take long for Sta. Lucia Land to finally capture a good share of the market, and eventually become one of the biggest players in the industry.
This, however, would not have been possible if not for the hard work of all the people involved including Levi, whose role proved crucial as it entails procuring materials and ensuring cost and operational efficiencies at construction.
"I was privileged also that I had my brother as my partner because he allowed me to freely understand the business and he trusted my suggestions. It was a smooth experience overall despite the few glitches that we encountered. But it was a fulfilling journey and I wouldn't have it any other way," Levi concluded.
Levi is currently at the helm of creating and building various Sta. Lucia projects. As the company's vice president for operation (vertical construction), Levi is tasked to oversee the various condominium developments of Sta. Lucia.
He remains optimistic that the company still has a number of opportunities to explore. Theresa S. Samaniego
THE 'GREENGINEERING ADVOCATE'
Engr. Alan A. Chavez
They were trained to plan, construct, and design structures and systems. Their skills have allowed them to bridge links that could pave the way for new technological solutions.
They are the engineers and the expertise they lend in every development and infrastructure project undertaken has proven to be crucial.
Thus, for trusted property developer Sta. Lucia Land Inc., the contribution of one man named Engr. Alan A. Chavez could never go unnoticed.
Chavez—who currently heads Sta. Lucia Realty and Development Inc.'s engineering department—began his career at the Quezon City engineering office, where he worked for two years.
After he got married, he applied for an engineer position at Sta. Lucia and got accepted. He has been with the company since then.
According to Chavez, he started out as an assistant project engineer for the company, working on various developments in Rizal and Cavite. And his work in the government proved to be useful in the new task that he was given because he was able to apply all his learnings and expertise, especially in road planning and water systems.
"My exposure in planning and designing horizontal projects, roads, drainage and water systems, allowed me to bring to Sta. Lucia practices that have proven to be useful in all our projects. By applying the expertise and discipline that I have acquired while I was still with the government, we were able to address and mitigate problems that proved crucial in the success of our developments," Chavez claimed.
As the head of the engineering department, Chavez's main task is to ensure the structural integrity of the company's numerous developments.
"My group is in charge of the structural component, which in essence means that we are the ones who will ensure the structural stability and soundness of a project, be it a building or a road," he said.
Chavez's work starts as soon as a land is acquired by the company. From there, they would usually visit the site, do a topographic survey, check the boundaries, and study the land contours before they proceed on creating plans.
"After such work has been done with the help of the urban planner, then that's when we create the detailed design for road networks and we are given the challenge to do it in the most efficient, and most effective way possible," Chavez shared.
"But what's good with working for a company like Sta. Lucia is that the president of the company deals with you directly and he really listens to what you have to say. There's always interaction and while he often gives the direction, he is very much open to suggestions," he added.
Chavez noted that much has changed in the way they do things before compared to now, especially with the growing problems concerning climate change.
"It's different. Before you don't see tremendous rainfall, but now it has become a common occurrence which means that you have to plan and create developments that would counter the ill effects of climate change while at the same time ensuring that your projects are designed to follow the so-called 'greengineering'," Chavez related.
Despite the changes and the challenges, Chavez noted that he remains happy with his work at Sta. Lucia as he is not only given a free hand to do his job, but also because he is given the privilege to work for a man whose values and integrity cannot be questioned or put to a test.
"Being with Sta. Lucia (for more than two decades), I must say I have grown and learned a lot. Here, I was given the privilege to be exposed to all kinds of land developments given the company's wide portfolio of products, and this is the kind of experience you can't get from any other developer. I'm lucky to be working with Excy (Sta. Lucia Land president Exequiel Robles)," Chavez related.
"For the new and upcoming engineers, I advise you to just work hard and avoid taking short cuts, even if this means having to cut the long work hours you have to spend on a project," Chavez concluded. Theresa S. Samaniego
Subscribe to INQUIRER PLUS to get access to The Philippine Daily Inquirer & other 70+ titles, share up to 5 gadgets, listen to the news, download as early as 4am & share articles on social media. Call 896 6000.