ALI continues to take lead in creating sustainable estates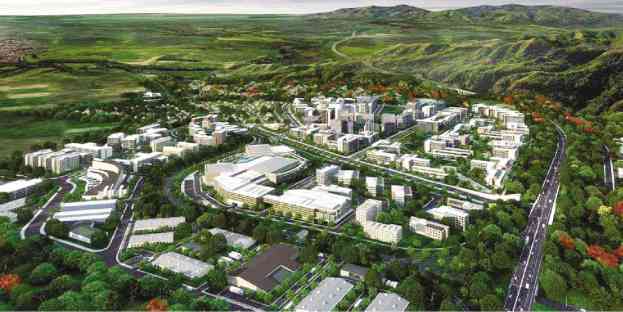 It is a powerful concept and an excellent proposition, whose significance cannot be underscored enough.
Estates, if carried out accordingly, hold exceptional value not only for the property developer, but more so for the future residents, who will largely benefit from the ease and comfort of having everything
within reach and being near key establishments that would allow for an enhanced quality of living.
Prospective investors are likewise seen to realize significant gains due to the expected rise in the values of land within the area and even in the nearby communities.
In fact, the whole ecosystem in the area where a sustainable, masterplanned estate is being put up is expected to experience a "boost," on the back of an increase in economic activities that will
pave the way for further infrastructure development, quality job generation, sustainable growth, and eventually, stronger purchasing power of consumers.
But there is more to an estate than just a cluster of mixed-use structures.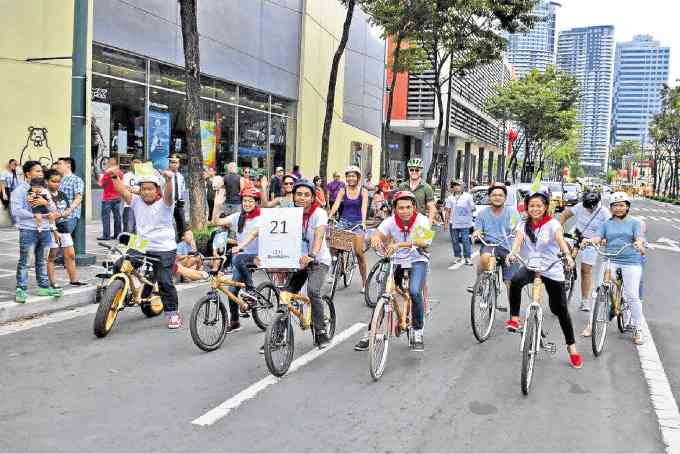 Real communities
Prof. Enrique Soriano, W+B Advisory executive director and Ateneo program director for real estate, explained that an authentic estate development must take into account the presence of livable homes; attractive amenities; breathtaking views; safe, historic, managed commercialization; street life; and architectural significance.
Effectively, the vision of an authentic estate development is to create real communities, Soriano said in an interview with the Inquirer.
"Estate projects are considered high value investments that will always have a loyal following among investors, homebuyers, and global realty companies that only focus on promoting luxury properties," Soriano noted.
"It is an asset class of its own and naturally attracts international investors and foreign retirees," he added.
And rightfully so. An estate, after all, can be considered as a masterfully planned development that incorporates the elements related to private ownership, land use patterns, and retail activity.
It is designed as an autonomous suburb replete with hyper amenities including restaurants, picturesque walkways and a fancy commercial center, with a singular objective of creating a welcoming exclusive residences—whether this is a row of low density condominium bloc or a private residence, Soriano added.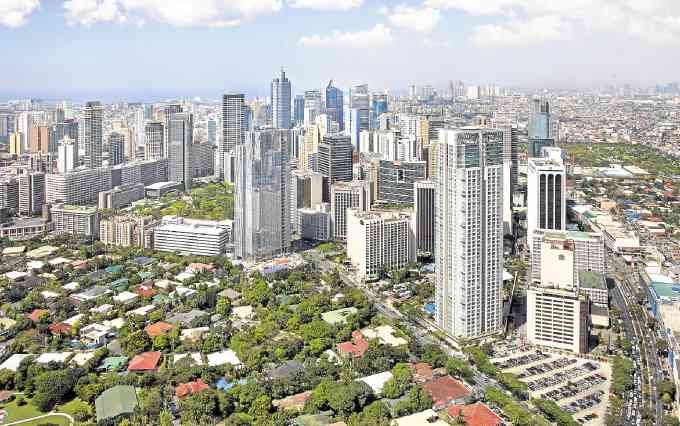 Stewards
Such a concept is not entirely new in the country as one developer has long set the bar for responsible property development, which saw dramatic transformations of raw land into lasting, sustainable mixed-use communities.
Property giant Ayala Land Inc., for one, has remained steadfast to its commitment of being responsible stewards of land with the creation of estates—balanced, progressive and sustainable masterplanned environments that propel life and business, linking them to key opportunities for growth.
Before Makati, Bonifacio Global City, and Nuvali became bustling centers of commerce and energized communities, these were plain canvases made functional and exciting by burgeoning landscapes of rising infrastructure and constant development.
Today, Ayala Land is bringing more of its sustainable estates closer to Filipinos. These are becoming centers of economic activity, enabling more businesses to prosper and more people to achieve their dreams.
Ayala Land's vision has always been to make life better for Filipinos.
The people who have "come and gone, in and out and around" Ayala Land developments throughout the years have made these estates vibrant, habitable, and thriving communities.
Amid rising structures, flourishing green landscapes, and constantdevelopment, the company continues to build a community of achievers, who inspire Ayala Land even more and make the prospect of a sustainable future look very real.
Currently, ALI has a total of 19 estates that have shaped landscapes and created vibrant spaces through the different residential projects, workspaces, leisure living and resorts, lifestyle destinations, community centers, and healthcare facilities.
These estates are Makati (Ayala); Circuit Makati; SouthPark District (Muntinlupa City); Bonifacio Global City (Taguig City); Arca South (Taguig City); Cloverleaf (Quezon City); Vertis North (Quezon City).
In North Luzon, ALI has the Altaraza (Bulacan) and Alviera (Pampanga), while in South Luzon, it has Nuvali (Laguna); Vermosa (Cavite). The property giant also has the Lio in Palawan.
In the Visayas, ALI has set up several estates which included Cebu Park District (Cebu); Gatewalk Central (Mandaue, Cebu); Capitol Central (Negros Occidental); North Point (Negros Occidental); and the Atria Park District (Iloilo City).
ALI also has a footprint in Mindanao through Centrio (Cagayan de Oro) and Abreeza (Davao).
All the 19 estates, while distinct in their character and the markets they serve, have similar offerings that truly make them a viable destination for residents, businesses, and investors alike.
These estates have the essential components including sociability, access and linkages, functionality and comfort, integrated with commercial, entertainment and the corporate spaces, thus allowing them to be self-sustaining.
Focus
In creating these integrated, mixed-use estates, ALI puts focus on several key factors.
ALI places importance on site resilience, which is all about building adaptable environments that withstand extreme conditions and provide refuge during natural calamities; and pedestrian connectivity, which looks into providing pedestrian-friendly streetscapes and providing accessible public transport.
Also deemed as critical factors to ensuring a sustainable estate include eco-efficiency, which locks on minimizing impact to the environment and leveraging development to decrease the company's carbon footprint; and contribution to local economy and employment, which ensures the creation of job opportunities to boost economic activities.
Subscribe to INQUIRER PLUS to get access to The Philippine Daily Inquirer & other 70+ titles, share up to 5 gadgets, listen to the news, download as early as 4am & share articles on social media. Call 896 6000.