Meralco inks joint venture with Repower Energy to develop hydropower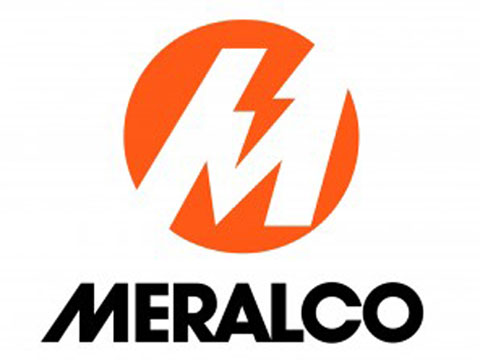 The Manila Electric Company (Meralco) aims to provide millions of customers with green, sustainable energy as it partners with Repower Energy Development Corporation (REDC) in harnessing the country's hydroelectric power capabilities.
The two companies signed a joint venture agreement to build and develop mini-hydropower plants using run-of-river resources, for renewable and efficient energy production while minimizing environmental impact.
REDC has more than 100 MW of mini-hydropower projects clustered in Quezon, Camarines Sur, Bukidnon, and other provinces under development.
This represents a US$400-M investment in mini hydropower development. Early this month REDC broke ground in the Rangas mini hydropower project located in CamSur. Its next ground breaking is the Upper Labayat project located in Quezon, scheduled for the 1st quarter of 2016.
Furthermore, REDC thru its subsidiary Philpodeco, has three operating mini hydro-power plants all located in Laguna. The operating plants sell the power output to Meralco.
"Our wide experience in working with sustainable energy sources has allowed us to maximize its potential through our long term approach of using best of breed international technologies combined with local excellence in deployments," said Dexter Y. Tiu, REDC chief executive.
This joint venture with Meralco for mini-hydropower projects will avail of the Feed-in-Tariff (FIT) scheme mandated by the Renewable Energy Act of 2008, where the rate is guaranteed by the government for 20 years at 5.9 pesos per kilowatt hour.
By partnering with REDC, the initiative marks Meralco's first foray into mini-hydropower development, a renewable energy source set to bring forth more than USD 40-million in annual savings while reducing the country's carbon dioxide emissions. The power generator and distributor, furthermore, sees the Philippine's abundant water resources as key to giving millions of consumers more affordable access to electricity that is clean, sustainable and renewable.
The joint venture will lead to a series of project ground breaking of mini hydropower plants starting from the first half of 2016 in select regions, following REDC's vision for its clustered development strategy.
The clustered system uses the same transmission lines, infrastructure development, and other fixed costs that result in economies of scale.
Heeding the government's call for more renewable energy sources, REDC excels through operational efficiency, focused redevelopment and the introduction of the latest European technology for energy production optimization. This joint venture's first set of hydro-power plants will be operational by 2019.
For its technical expertise, REDC has likewise tapped Manny M. Vergel III of Vergel Consult, the country's only Filipino World Bank consultant on mini-hydropower plants, to pursue its projects.
Manny M. Vergel III, who is often regarded as the father of mini hydropower in the Philippines, has brought more than a dozen mini hydropower plants to operation from inception.
REDC is a subsidiary of Pure Energy Holdings Corp.
Subscribe to INQUIRER PLUS to get access to The Philippine Daily Inquirer & other 70+ titles, share up to 5 gadgets, listen to the news, download as early as 4am & share articles on social media. Call 896 6000.